Fried Yuca is a delicious dish popular in Latin American cuisine. In Colombia it's serve as aside dish or appetizer.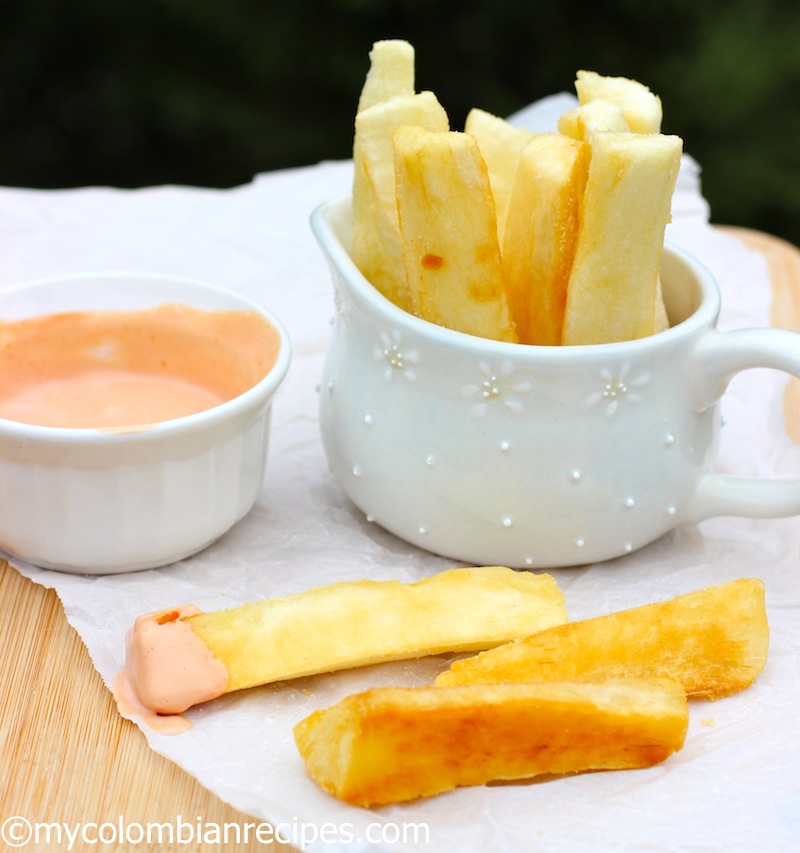 Yuca Frita or Yuca Fries is a very popular dish in Colombia and Latin America. This dish is served by just about every typical Colombian Restaurant in the world.
I like to serve them as an appetizer with salsa rosada or your favorite dipping sauce. Fried Yuca is also a delicious side dish for grilled meats, poultry and seafood.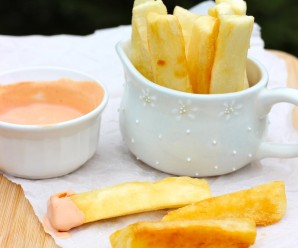 Fried Yuca Recipe
Ingredients
2

Lb

fresh or frozen yuca

cassava

Vegetable oil

½

tablespoon

salt
Instructions
In a large pot cover the yuca with water, add salt and bring to a boil, reduce the heat to medium low and cook about 15 to 20 minutes or until is tender.

Remove the yuca from the water and pat dry with paper towels. Cut the cooked yuca into ½ – inch strips.

Fill a large frying pan with enough vegetable oil to 350° F. When the oil is hot, place the yuca into the heated oil carefully. Fry them until golden brown on both sides about 6 to 8 minutes.

Remove the yuca pieces from the oil using a slotted spoon and drain on paper towels. Sprinkle with salt and serve.
Notes
*You can use frozen or fresh yuca for this recipe.
*If you prefer to bake your yuca fries. Follow the recipe, but instead of frying them Bake in the oven at 450º F for about 20 minutes or until golden, turning twice.
Nutrition
Calories:
363
kcal
Carbohydrates:
86
g
Protein:
3
g
Fat:
1
g
Saturated Fat:
0.2
g
Polyunsaturated Fat:
0.1
g
Monounsaturated Fat:
0.2
g
Sodium:
904
mg
Potassium:
615
mg
Fiber:
4
g
Sugar:
4
g
Vitamin A:
29
IU
Vitamin C:
47
mg
Calcium:
37
mg
Iron:
1
mg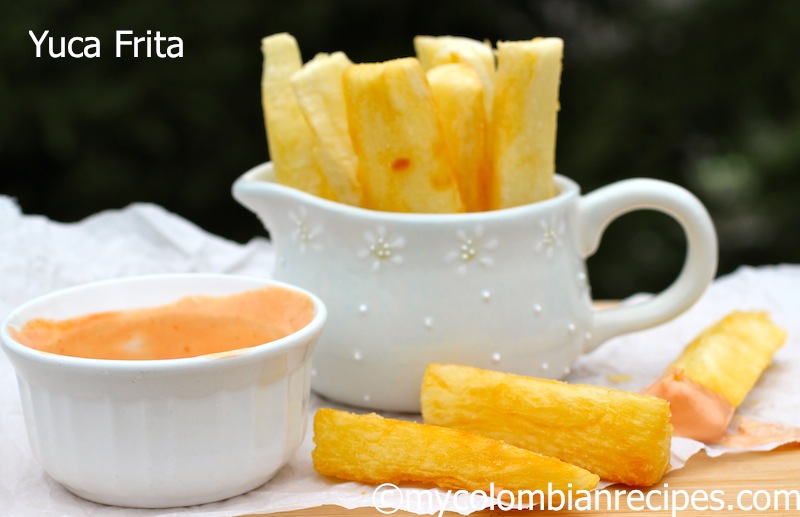 Yuca Fries are made with cassava a starchy vegetable popular in Latin America, Asia, and Africa. It's a wonderful ingredient to to mash, boil or fry. It can be use the same way you use potatoes. You can customize fried yuca in so many ways by adding different spices, like cumin, paprika or chili powder. Some main dishes to serve with yuca fries are whole fried fish, fish with creole sauce and stuffed meatloaf.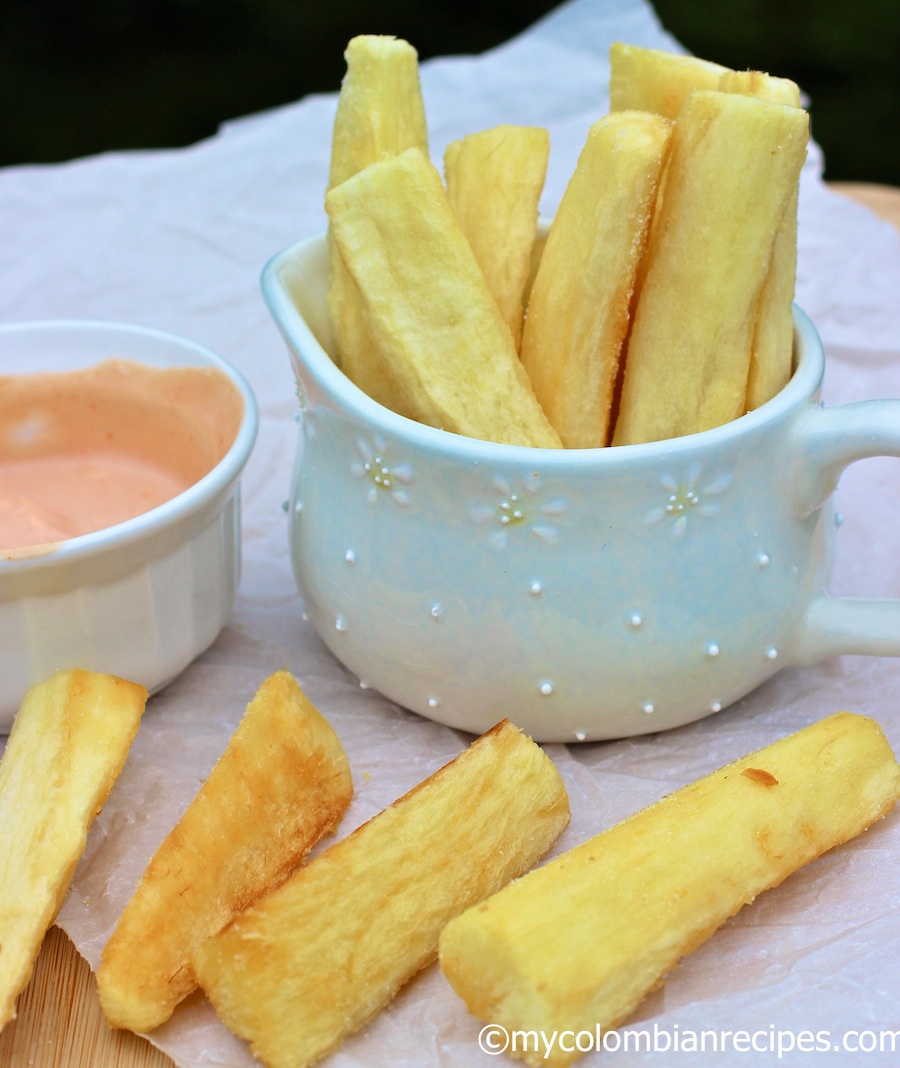 More recipes to make with Yuca (Cassava):
Yuca Balls Stuffed with Cheese
Cassava with Chorizo and Cheese Sauce