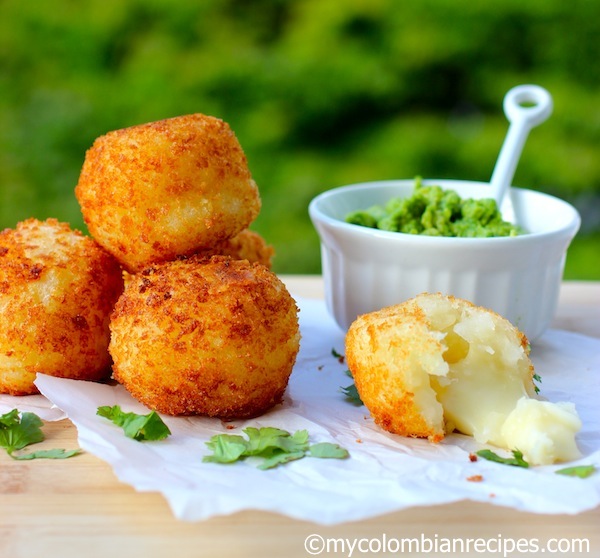 Yuca , mandioca or cassava is an extremely versatile ingredient and can be cooked in so many different ways. You can fry it, boil it, bake it, mash it, steam it, and even grill it. It can be used to make empanada dough, dumplings, patties, soups, desserts, and more. You can even use yuca flour as a replacement for regular flour!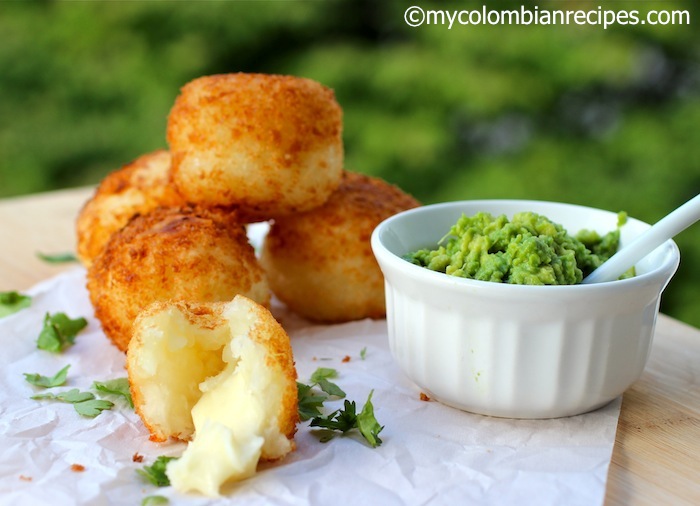 I've got a great recipe that combines some of my favorite ingredients, yuca and cheese, into one perfect bite.  These crispy little Yuca Balls Stuffed with Cheese are a fabulous party snack or side dish. To make them, the yuca is cooked over medium heat until very tender, then mashed into dough, stuffed with cheese, formed into round balls, and then fried again until crispy.
And the best part? You can make them ahead and freeze them. Just fry them over when guests show up (or you get a craving that won't quit!). I make the balls ahead of time, during those afternoons when I have a few extra minutes, then fry them straight from the freezer. Whenever you need them, you can whip them up for a quick and delicious appetizer. Buen provecho!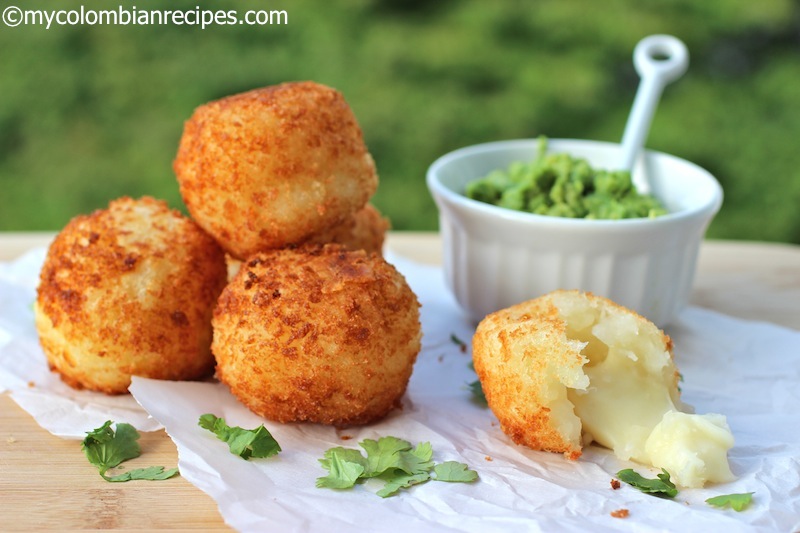 Ingredients
(12 bolitas)
1 pound frozen or fresh yuca, peeled
2 beaten eggs
1/2 cup bread crumbs
1/2 pound mozzarella cheese, cubed
Vegetable oil for frying
Guacamole for serving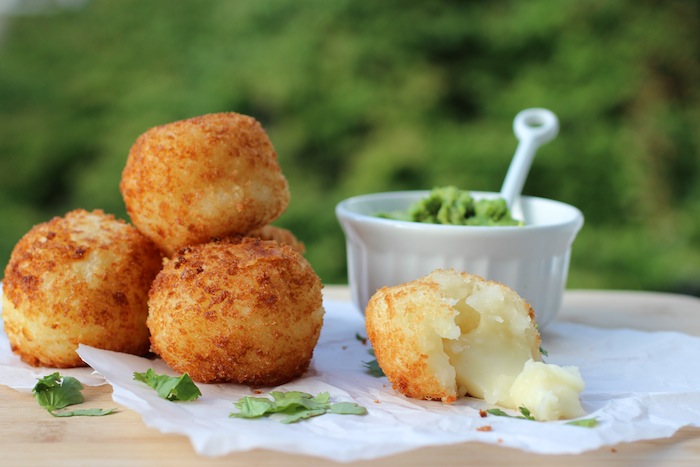 Directions
Cook the yuca in a large pot with salted water over medium heat for about 15 minutes or until fork tender.
rain the yuca and remove any fibers from the center. Transfer to a large bowl and mash.
Place the eggs in a bowl. Place the breadcrumbs in another bowl.
orm 12 balls with the mash. Flatten them with your hands and place 1 piece of cheese in the center and form the ball again to cover the cheese.
Dip the balls into the beaten egg covering all sides, and then cover them with breadcrumbs.
Fill a large skillet with oil and heat over medium-high heat to 350F. Place the balls into heated oil and fry for 4 minutes or until brown on all sides, turning over once about halfway through. Remove from the oil and place on a plate lined with paper towels.
This was printed from MyColombianRecipes.com