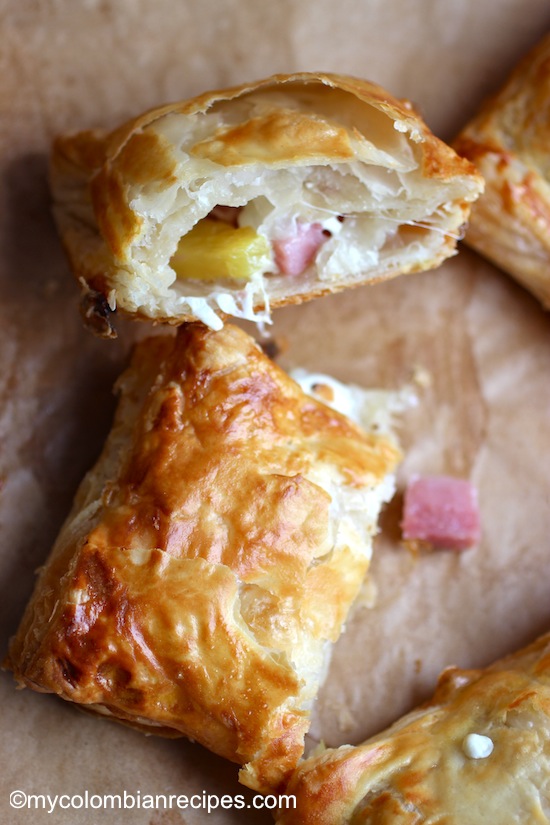 Pastel Hawaiano was one of my favorite pastries as a child in Colombia. To this day, eating it reminds me of my school days as a girl. Our school cafeteria would serve Pastel Hawaiano for lunch along with Palitos de Queso and Empanadas Colombianas. Great memories!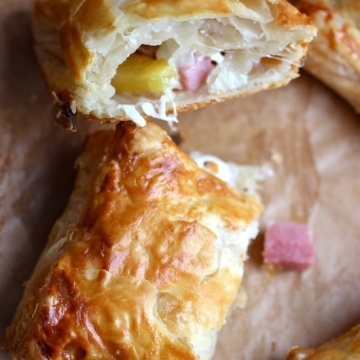 Pastel Hawaiano (Hawaiian Pastries)
Ingredients
1

package frozen puff pastry sheets

thawed

1

cup

cooked ham

diced

1

cup

mozzarella cheese

diced or grated

1

cup

pineapple

diced

2

eggs

beaten with 1 tablespoon of water
Instructions
Preheat an oven to 400°F.

Roll out each puff pastry sheet until it measures about 10 by 12 inches. Cut each pastry sheet into 12 almost-square pieces. Top each piece with cheese, pineappple and ham.

Brush the edges of the pastry pieces with egg mixture, then fold each piece in half. Press the edges together to seal.

Place the pasteles on a baking sheet, spacing them about ½ inch apart. Brush the tops with the egg mixture.

Bake the pasteles until golden brown, about 15 minutes. Transfer to a plate and serve.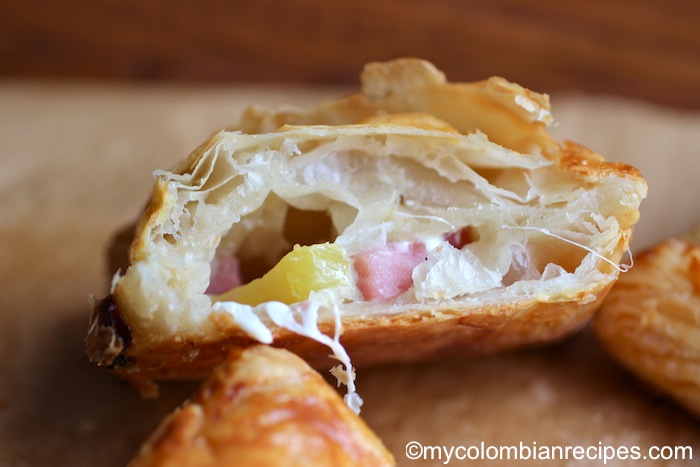 These Pasteles Hawaianos are a staple in school cafeterias, cafés and panaderias (bakeries) in Colombia. The crust is flaky and buttery, and the filling is sweet a salty. A great combination of flavors and textures.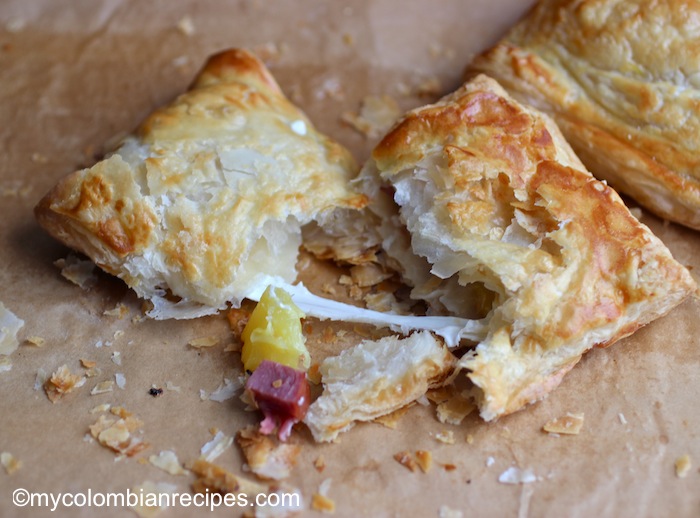 They are wonderful for breakfast, lunch or an afternoon snack with coffee or tea. And the best part is that they are super easy to make, providing you use frozen puff pastry like I did. Frozen puff pastry is a life saver for somebody like me who doesn't love to bake from scratch.
Buen provecho!