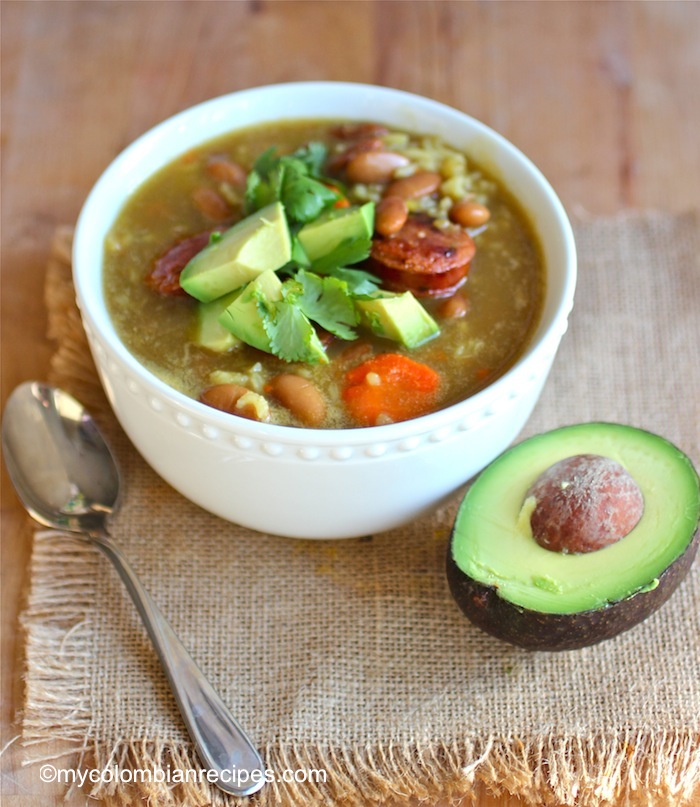 I am a die-hard soup fan and it's one of my absolute favorite meals during the fall and winter seasons. This Rice and Beans soup was a staple at my grandmother's house when I was a kid. Mamita made the most amazing food!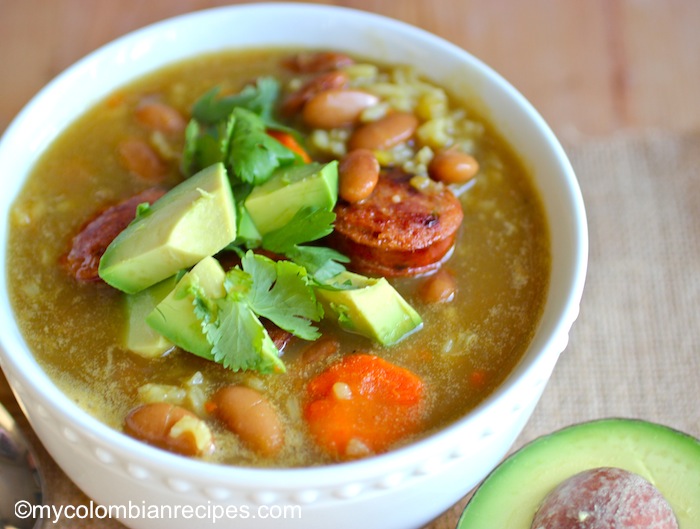 I love how this soup is both incredibly easy to make yet so satisfying. On a cold day, there is nothing better than sinking into a big bowl of thick and flavorful Bean and Rice Soup topped with avocado and ají. This soup shouts comfort in every spoonful. It is a dish that I've loved since I was a child and I still can't get enough of it!
Buen provecho!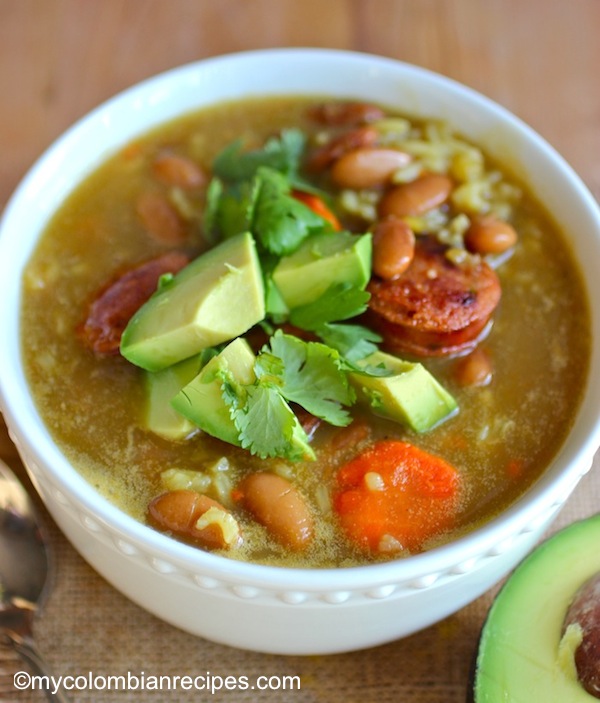 Ingredients:
1/2 pound dried canary beans, soaked overnight
1 cup aliños sauce (see recipe here)
8 cups of beef or vegetable broth
1/2 cup uncooked rice, rinsed and drained
2 medium carrots, peeled and sliced
1/2 teaspoon ground cumin
1/2 cup of hogao or creole sauce (see recipe here)
Salt and pepper to your taste
Fresh cilantro
Cooked chorizo for serving (optional)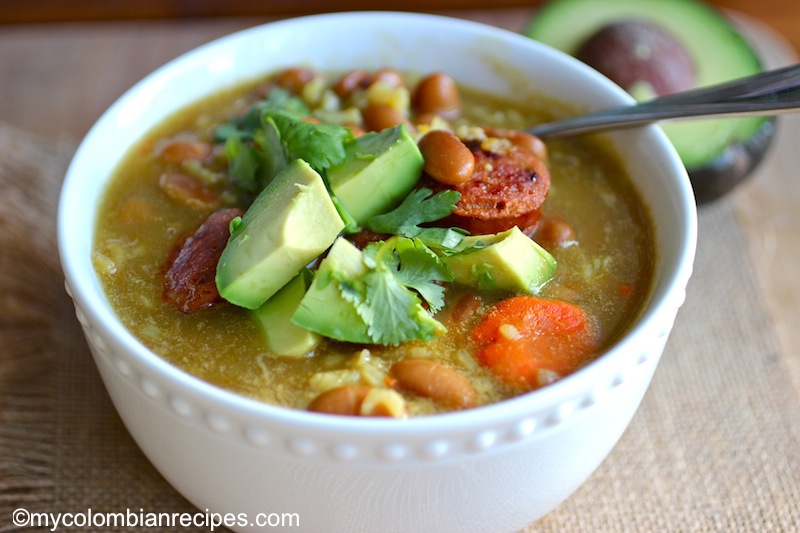 Directions
Pick through the beans and discard any debris.
In a large pot over medium heat, add the beans, broth, aliños sauce and carrots. Slightly cover and simmer for 1 ½ hours.
Add the ground cumin, hogao, rice and cilantro. Simmer for 30 minutes more or until the beans are tender.
Season with salt and pepper and serve.
This was printed from MyColombianRecipes.com