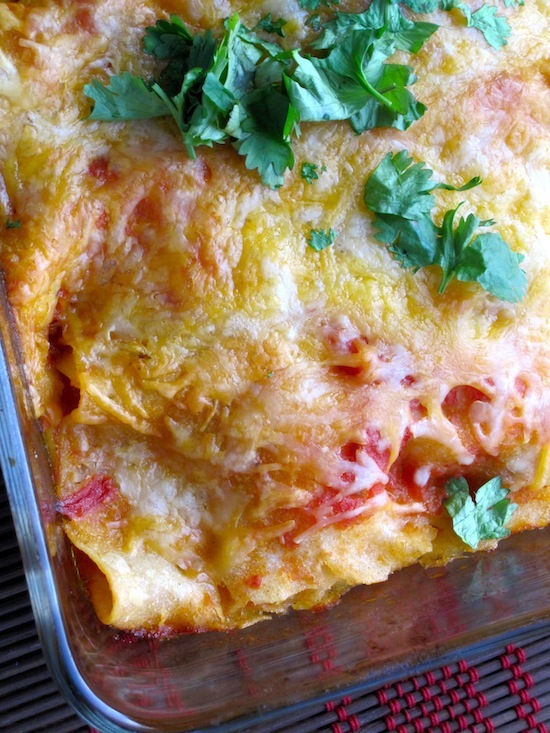 I don't know why, but I can't seem to stop cooking Mexican food lately. I wonder if it's the cold winter weather that has me craving hot spicy food. I have a feeling that I'll be making this dish again and again. It's just one of those staple recipes you can't help making all of the time!
I may have found my new favorite way to use left over roasted chicken making these saucy, cheese, spicy, versatile and delicious Enchiladas de Pollo!
Buen provecho!
Ingredients
(4 servings)
Sauce

2 tablespoons olive oil
4 dried árbol chili or to your taste
3 garlic cloves, minced
1/2 teaspoon ground cumin
4 cups chopped tomatoes
2 cups chicken stock
2 cups Monterrey jack cheese
Salt and pepper
Vegetable oil
8 corn tortillas
4 cups cooked and shredded chicken
Crema fresca or sour cream
Fresh cilantro, chopped
Salsa for garnish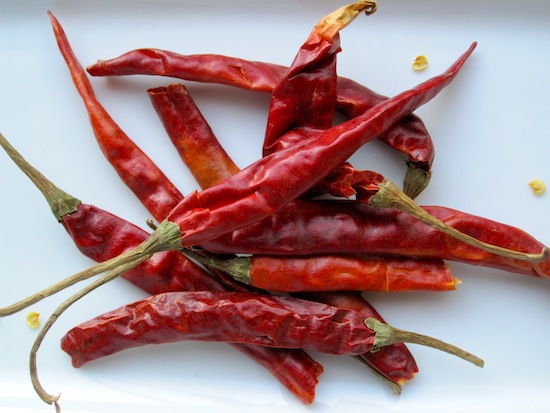 Directions
To make the sauce:
In a large fry pan over high heat, warm the olive oil. Add the garlic and chili and sauté until just golden, 5 to 7 minutes. Stir in the cumin and sauté until fragrant, about 30 seconds more. Add the tomatoes, salt, pepper and the broth. Stir and cook over medium-low heat for about 15 minutes.
In a food processor or blender, process the sauce mixture to a smooth puree, in batches if necessary. Return the puree to the pan and set over medium heat for 5 minutes more & set aside.
eat vegetable oil in a large fry pan over medium heat. One at a time, heat the tortillas in the hot pan until softened, about 20 seconds per side.
Lightly oil a baking dish large enough to hold 8 enchiladas side by side.
Place shredded chicken down the center of a tortilla, sprinkle the filling with 2 Tbs. of the cheese and 2 tablespoons of sauce. Roll up the tortilla and place it in the dish, seam side down. Repeat until you have formed all 8 enchiladas.

Drizzle the reserved sauce over the top of the enchiladas and sprinkle with the remaining cheese.
7 Bake the enchiladas until the filling is bubbling and the cheese is melted and golden, about 20 minutes. Carefully transfer 2 enchiladas to each of the 4 plates, garnish with the sour cream, salsa and fresh cilantro and serve immediately.
This was printed from MyColombianRecipes.com