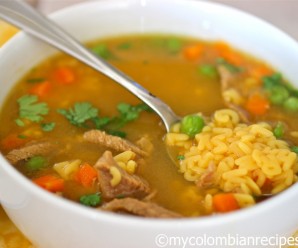 Sopa de Letras con Carne (Alphabet Soup)
Ingredients
1

pound

of beef for stew

diced

8

cups

water

½

cup

aliuños sauce

½

cup

diced carrots

½

cup

peas

½

teaspoon

ground cumin

Salt and pepper

¼

teaspoon

Achiote or color

½

cup

dried alphabet pasta

5

tablespoons

chopped fresh cilantro

Lime and avocado for serving
Instructions
Place the beef in a medium pot and add the water. Bring to a boil and then reduce the heat to low. Add the rest of the ingredients, except the pasta and cilantro.

Cook for about 45 minutes or until beef is completely tender. Add the pasta and cilantro to the soup. Cook for about 8 minutes more. Serve hot with lime and avocado on the side.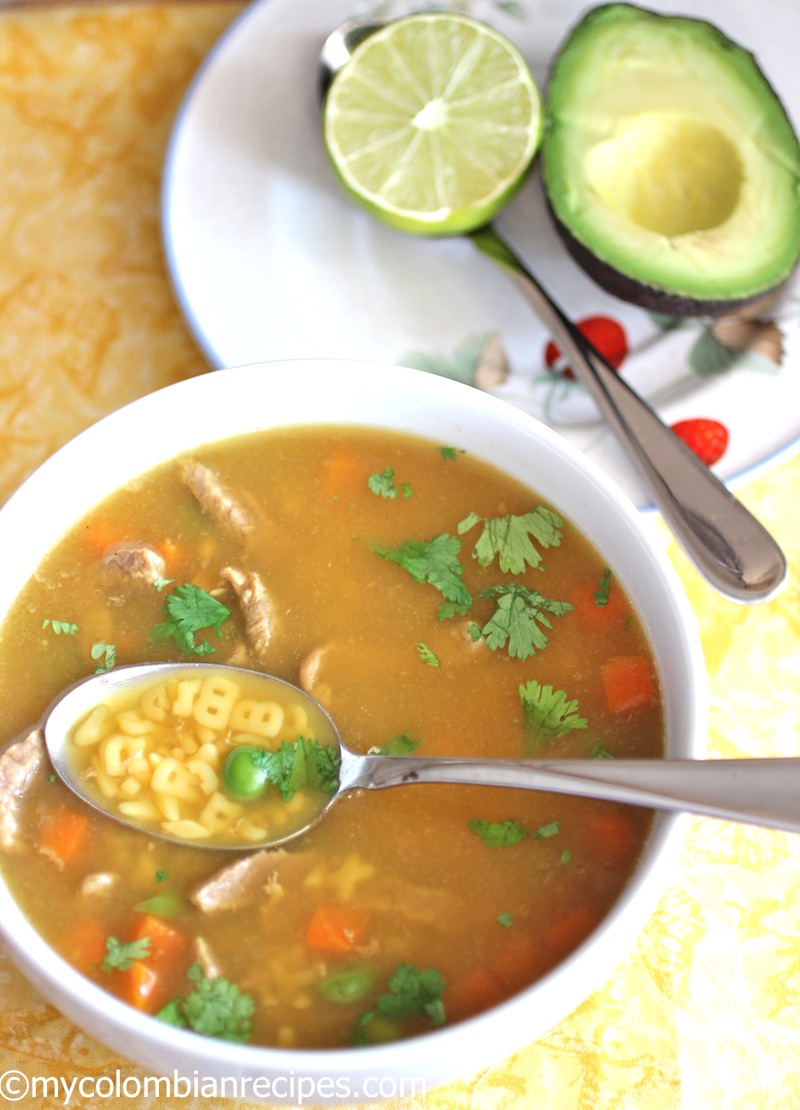 When the summer comes to an end and the weather begins to change, I start craving foods that keep me warm, like soups and stews. There is an incredible variety of stews and soups in Colombian cuisine that I just love!
One of the soups that I have been craving lately is my mom's simple Sopa de Letras con Carne (Alphabet Soup). I grew up eating this soup, although as a child, I hated most soups. The only soup I ate without complaining was this Sopa de Letras. So, my mom made it at least once per week using different kind of meats.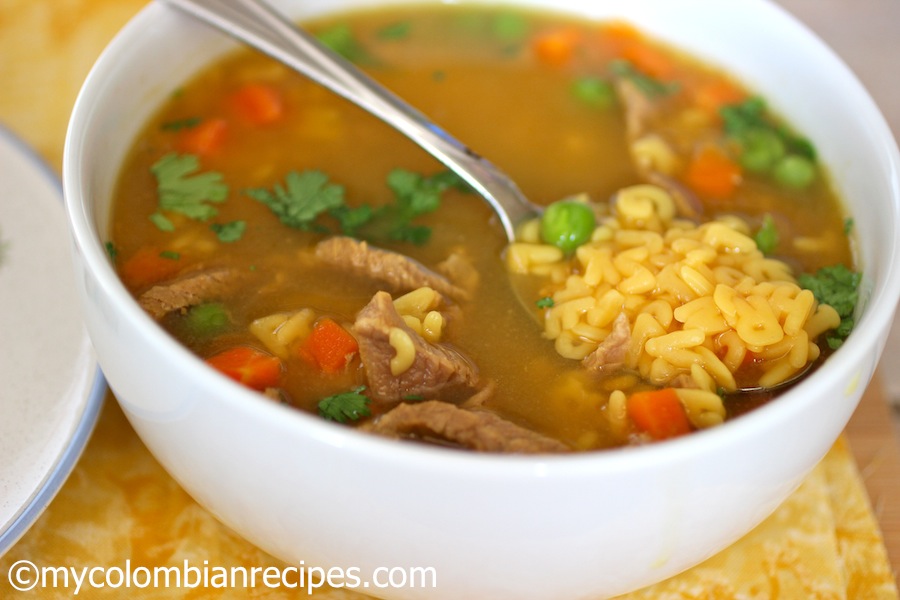 If you have kids, I highly recommend this soup. It is easy to make and incredibly delicious. I used beef this time, but you could also use chicken, pork, or even tofu for a vegetarian version.
Buen provecho!