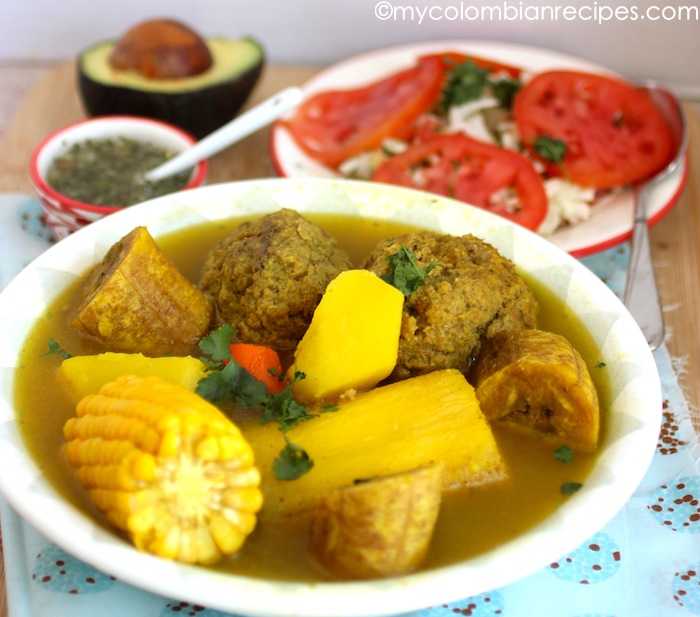 This Sancocho de Albóndigas, is a comforting soup made with meatballs, potatoes, yuca, plantain, corn, onions, peppers, other vegetables, herbs and spices.
Sunday afternoons growing up in Colombia would be commonly spent with my uncles, crowded around the television watching soccer, my aunts busy in the kitchen talking and cooking with Mamita, while us kids were outside playing and having the best time. Sancochos were always popular at Mamita's Sunday dinners where she would make different variations, such as Sancocho de Gallina, Sancocho de Cola, Sancocho Trifasico, among others.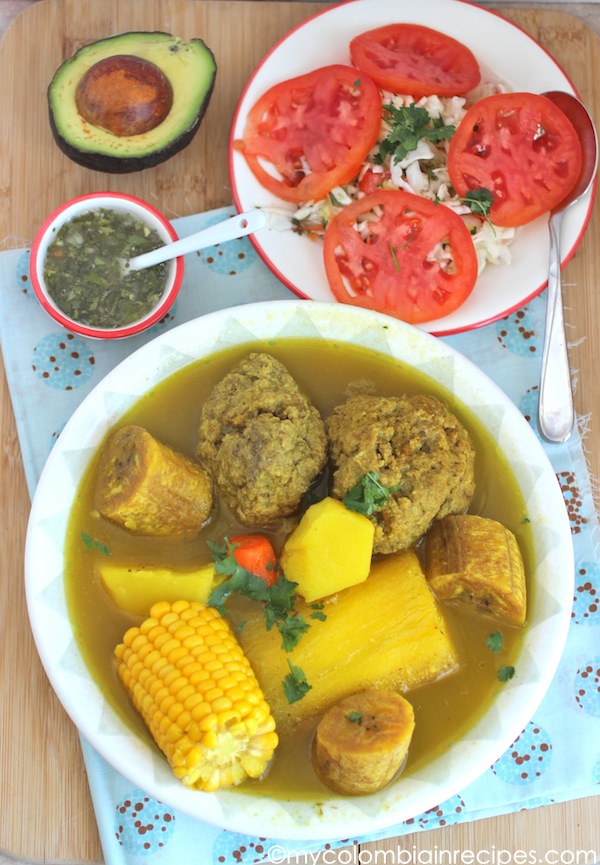 While the ingredient list for this Meatballs Sancocho looks long, do not be intimidated! The spices and root vegetables are available in many grocery stores and Latin markets here in the US. The beauty of Sancochos is that you can be creative and really use any type of meat, poultry or seafood and vegetables that you wish. This dish is perfect on a chilly winter day.
Buen provecho!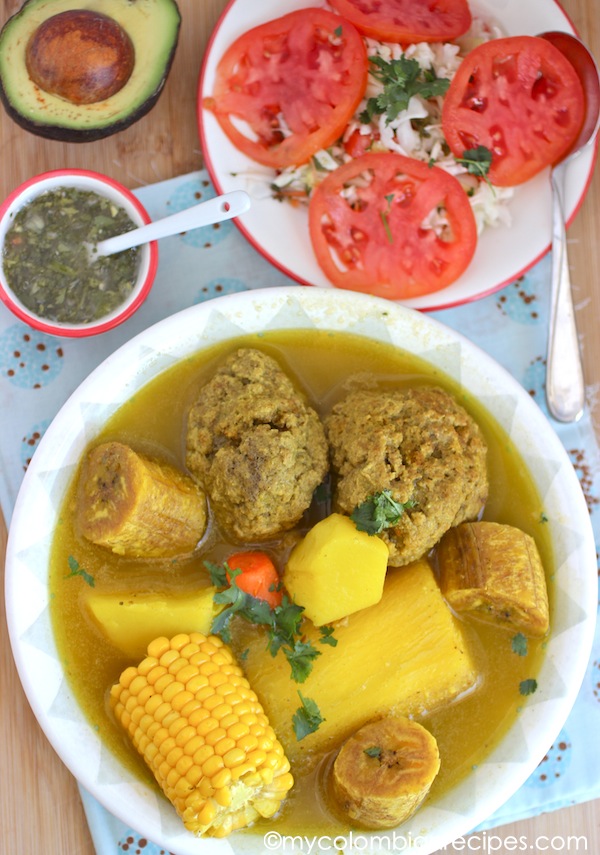 Ingredients
(4 to 6 servings))
Meatballs

½ pound ground pork
½ pound ground beef
4 tablespoons aliños
¼ teaspoon salt
½ cup cornmeal or masarepa
¼ warm water

Soup

1 cup of aliños sauce(see recipe here)
3 ears fresh corn, cut into 3 pieces
12 cups of water or more if necessary
2 green plantains, peeled and cut crosswise into 2 inch pieces
4 medium white potatoes, peeled and cut in half
1 pound frozen or fresh yuca cut into big pieces
1/4 cup chopped fresh cilantro
1/4 teaspoon ground pepper
1 teaspoon salt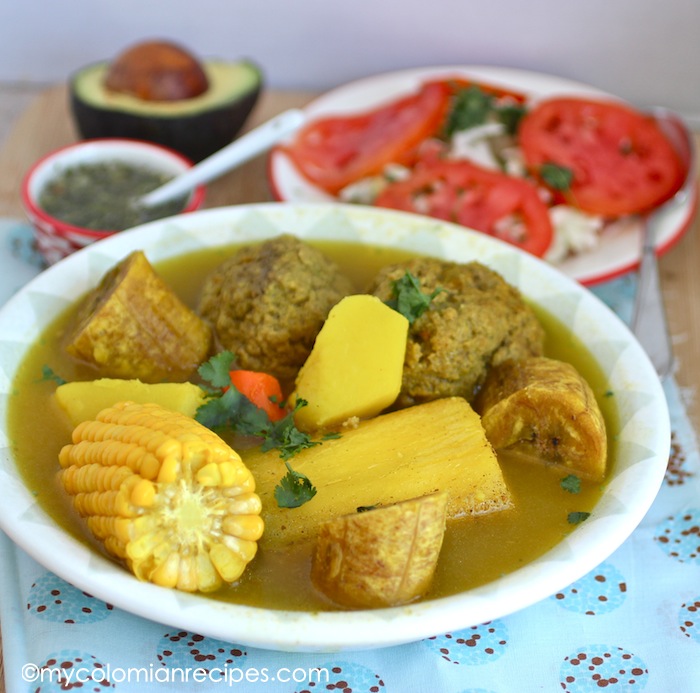 Directions
To make the meatballs:
In a large bowl, combine the beef, pork, aliños, salt, cornmeal and water. Knead with your hands until well mixed. Shape the mixture into 8 meatballs, set them on a plate.
In a large pot, place the water, aliños, meatballs, corn, salt and green plantain. Bring to a boil, then cover and reduce the heat to medium and cook for about 45 minutes.
Add the potatoes and yuca. Continue cooking for 30 more minutes or until the vegetables are fork tender. Stir in the cilantro.
Taste and adjust the seasoning. Serve in large soup bowls, dividing the meatballs and vegetables evenly.
This was printed from MyColombianRecipes.com