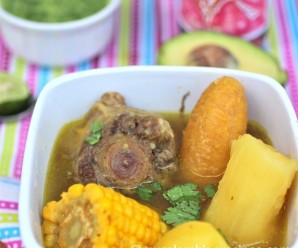 Sancocho de Cola (Oxtail Colombian Soup)
Ingredients
2

pounds

oxtails

cola de res

½

cup

of aliuños sauce

3

ears fresh corn

cut into pieces

12

cups

of water

Salt and pepper

to taste

2

green plantains

peeled and cut crosswise into 2 inch pieces

6

medium white potatoes

peeled and cut in half

1

pound

yuca

cut into big pieces

½

cup

chopped fresh cilantro
Instructions
Place the oxtails in a large pot and cover with water. Cook for 30 minutes. Drain the pot and rinse the oxtails with water.

Return the oxtails to the pot. Add about 12 cups of water, aliuños sauce and salt. Bring to a boil, reduce to a simmer. Cover and let simmer for about one hour. Skim the fat off the soup and add the corn and simmer for 1 hour more.

Add the plantains, yuca and potato and cook for 35 minutes more. Add more water if necessary. Add chopped fresh cilantro and serve with avocado, white rice and ají on the side.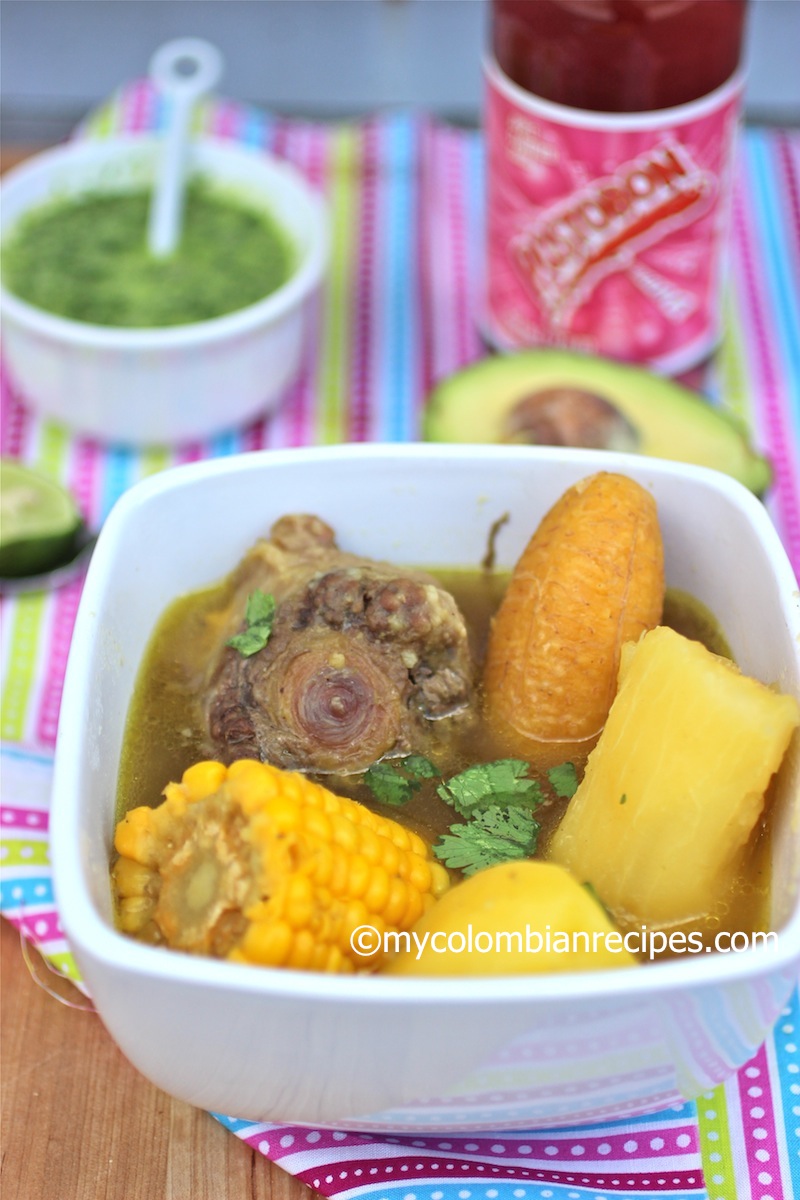 Sancocho is a popular soup in Colombia and elsewhere in Latin America and is a hearty and filling soup. The name of the dish "Sancocho" comes from the Spanish verb "sancochar", which in English means to Parboil.
There are many variations of sancocho in Colombia, each region preparing it in its own way. But, it is basically a soup prepared using various meats, spices, herbs and root vegetables. Some of our Colombian sancocho recipes are: Sancocho de Pollo o Gallina (chicken sancocho), Sancho de Cerdo (pork sancocho), Sancocho de Pescado (fish sancocho), Sancocho de Guandu (pigeon peas sancocho, and Sancocho Costeño (Atalntic Coast sancocho), among others.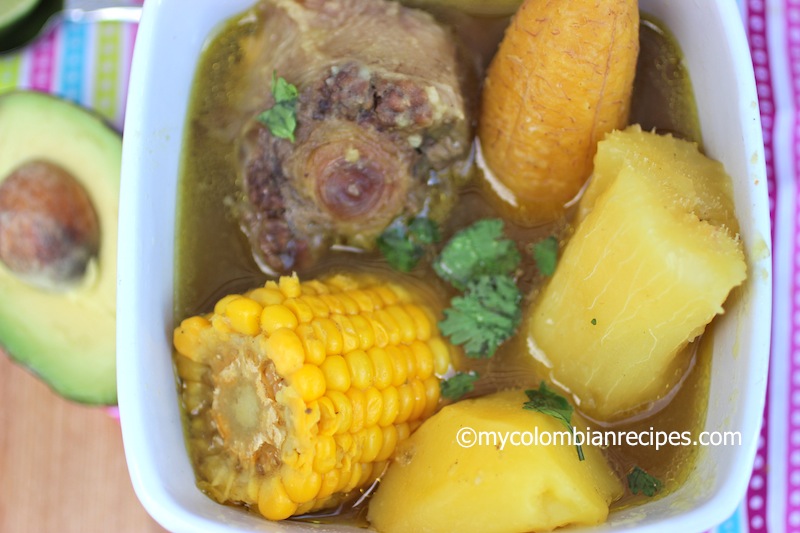 Sancocho de Cola is rich, hearty and full of flavor, and is one of the most requested Colombian dishes from my readers. So finally, I am posting the recipe on my site! Buen provecho!