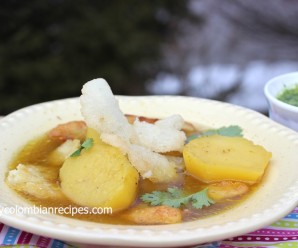 Sopa de Carantantas (Corn Masa Fritters Soup)
Ingredients
2

cups

hot water

Salt to your taste

2

tablespoons

vegetable oil

2

cups

precooked white corn meal

masarepa

Oil for frying

10

cups

beef broth

1 ½

lb

beef bones

1

cup

aliuños sauce

1

pound

of potatoes

peeled and cut in chunks

Salt and pepper

½

cup

of hogao sauce

Fresh cilantro
Instructions
To make the carantantas, add the hot water to a bowl, add the salt and oil and mix well.

Add the cornmeal to the water and stir with a wooden spoon. Form a bowl with the dough using your hands. Let rest for about 15 to 20 minutes.

Break off small portions of the dough, about 1 ½ tablespoons each, and form each portion into a ball by rolling between the palms of your hands.

Place the balls of dough between two pieces of plastic and flatten until very thin, so thin that you can almost see through them.

Once you have all of your carantantas ready, you can fry them in a pot with oil at 350u00baF.

Fry the carantantas for about 3 minutes or until crispy. Then put them on paper towels to drain.

To make the soup: Place the beef bones in a large pot with the water and aliuños. Bring to a boil, reduce heat and simmer for about 30 minutes.

Add the potatoes and hogao. Season with salt and pepper and cook for 25 to 30 minutes more or until the potatoes are tender. Remove the beef bones

Add the fried carantantas. Sprinkle with chopped cilantro and serve warm.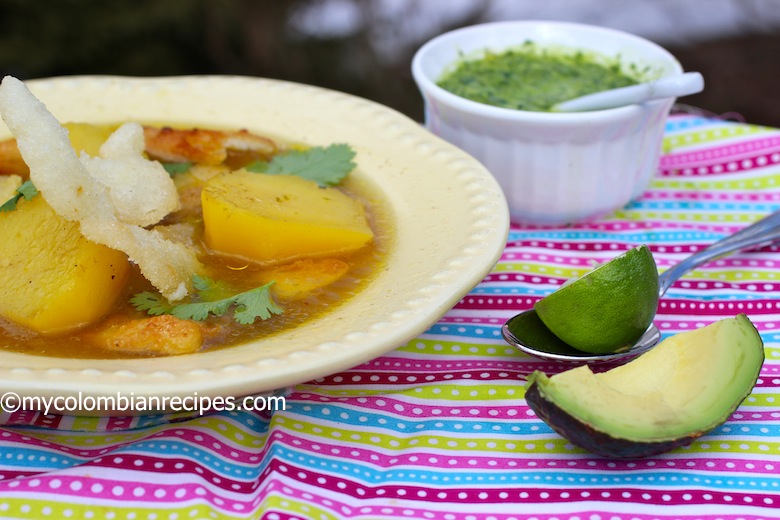 I am partial to Colombian food made with corn masa, like arepas, empanadas, and tamales. I could eat those dishes every day and not complain about it, as a matter of fact, I actually do eat arepas every day!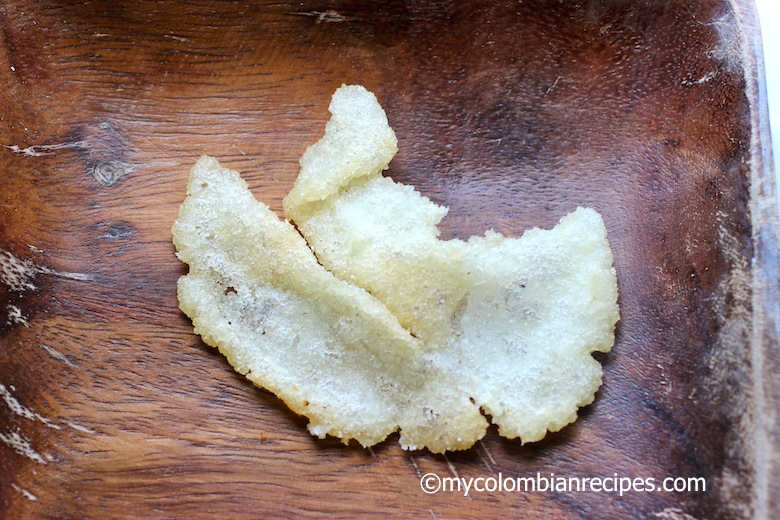 Carantanta is a popular fried Colombian food from El Cauca department, and is traditionally made with the masa leftover on the bottom of the pan that was used to make corn masa for Colombian empanadas and tamales.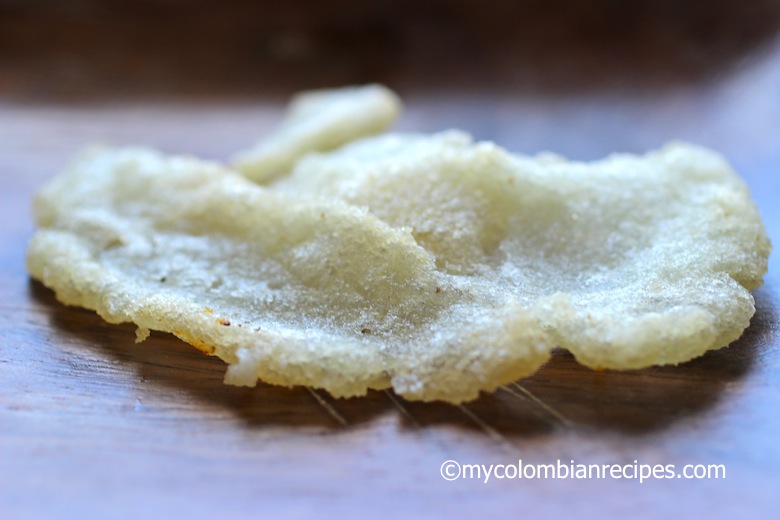 In Colombia you can find packages of Carantantas in the markets to eat as a snack or to prepare this Sopa de Carantatas. Unfortunately, I haven't found Carantantas here in the United States, so I made mine using masarepa (precooked cornmeal) to make this soup and it was delicious. The meaty taste of beef ribs, the wonderful taste of Colombian spices, and the unique taste and crunchy texture of Carantantas, puts this soup in my favorite Colombian food list.
While this soup is not hard to make, making it requires a little patience. Buen provecho!