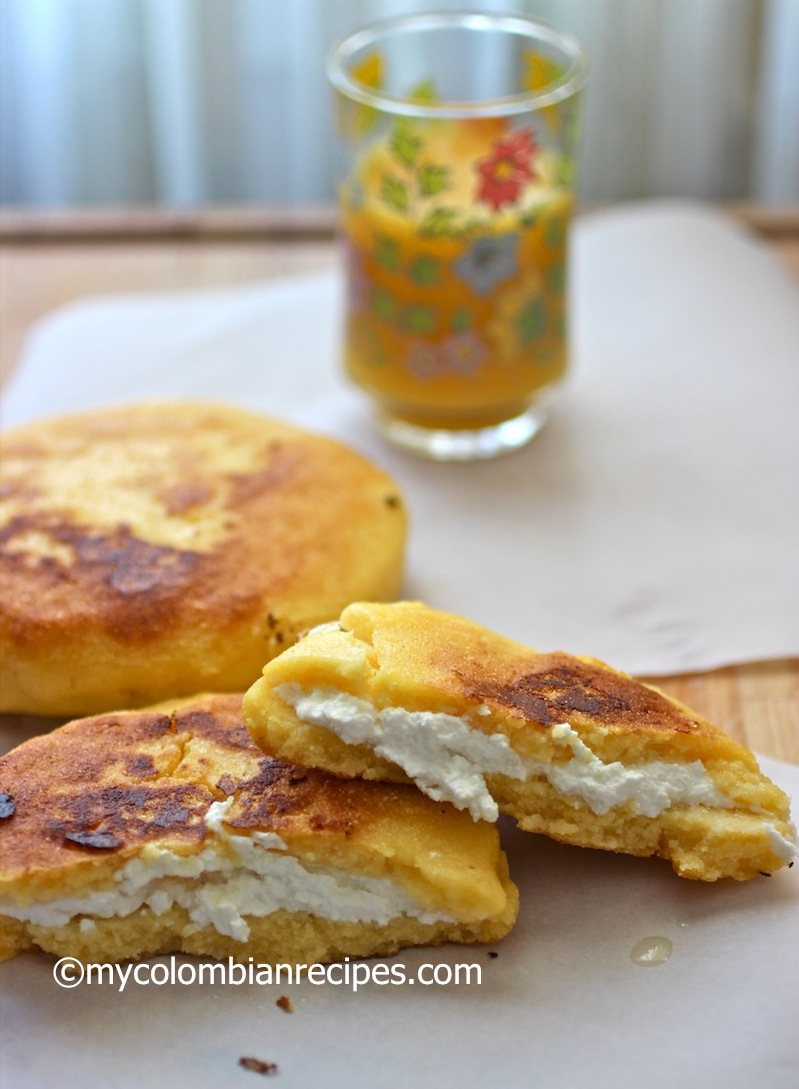 Arepas are a very important part of Colombian cuisine, as tortillas are for Mexican cuisine. In some parts of Colombia, like in my hometown of Antioquia, we serve arepas with almost every meal. I could eat them morning, noon and night with an array of toppings.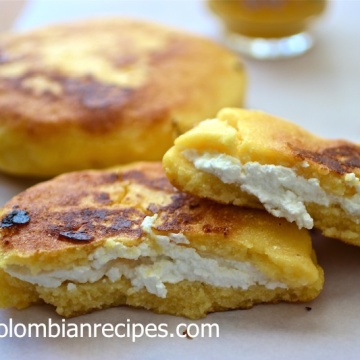 Arepa Boyacense (Arepa from Boyacá)
Ingredients
2

cups

yellow precooked cornmeal

masarepa

5

tablespoons

all purpose flour

1 ½

cups

hot water

½

cup

milk

¼

teaspoon

salt

2

tablespoons

sugar

3

tablespoons

soft butter

plus more for cooking

2

cups

of queso fresco

Colombian quesito or farmer cheese, crumbled
Instructions
In a medium bowl mix the masarepa, flour, water, milk, salt, sugar and butter. Knead with your hands for about 3 minutes moistening your hands with water as you work.

Form 12 small balls with the dough. Place each ball between 2 plastic bags or parchment paper, and with a flat pot cover, flatten to about ⅛-inch thickness.

Place cheese into the center of half the masa circles and top the with another masa circle of dough. Using your fingers, seal the edges around the arepas, which will prevent the cheese from spilling out.

Add the butter to a nonstick pan over medium heat. Place the arepas in the pan and cook about 3 minutes on each side, until a crust forms or until they are golden brown. Serve immediately.
There are many different variations, shapes, and sizes of arepas throughout the country, depending on the region.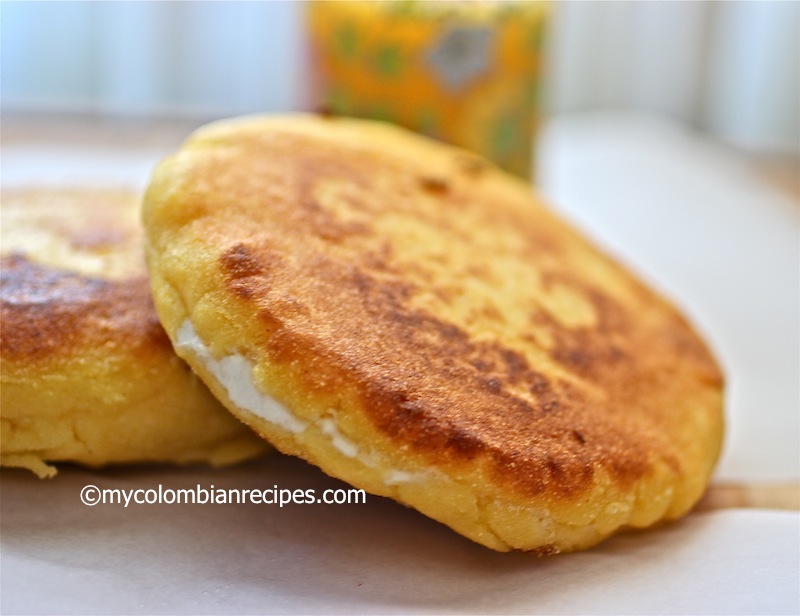 This Arepa Boyacense is from El Boyacá department of Colombia, located in the Andean region of the country, and it is made with yellow pre-cooked corn meal (masarepa), all purpose flour, sugar and fresh cheese. I love the combination of sweetness from the sugar with the salty cheese. This Arepa Boyacense is absolutely delicious.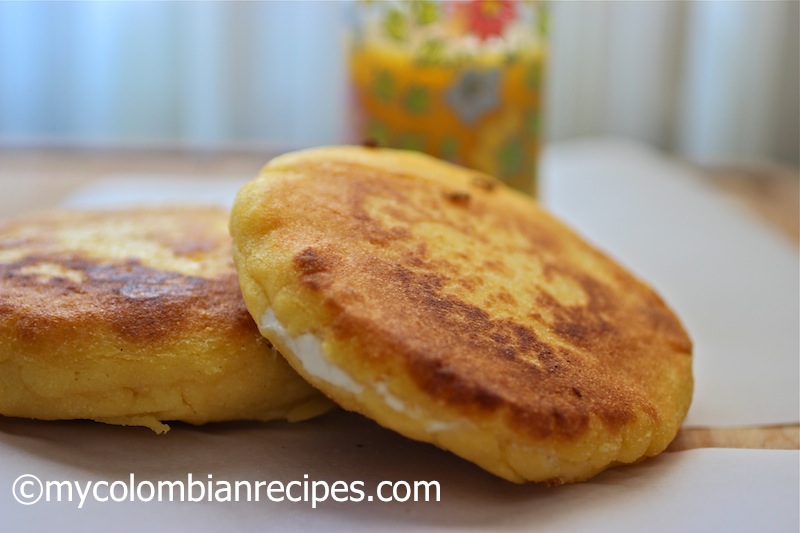 Buen provecho!