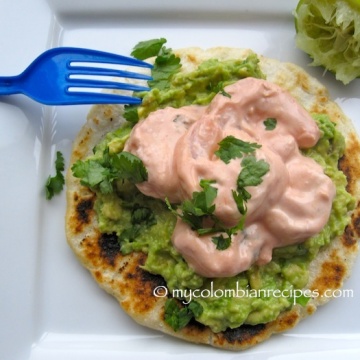 Arepa con Guacamole y Camarones (Arepa with Guacamole and Shrimp)
Ingredients
2

cooked arepas

1

cup

of guacamole

12

cooked shrimp

1

cup

of salsa rosada or golf

Limes
Instructions
Mix the shrimp with the salsa rosada in a bowl and set aside.

To serve: Place the arepa on a serving plate, spread ½ cup of guacamole and top with 6 shrimp with salsa rosada. Place lime wedges on the side to drizzle on top of the shrimp.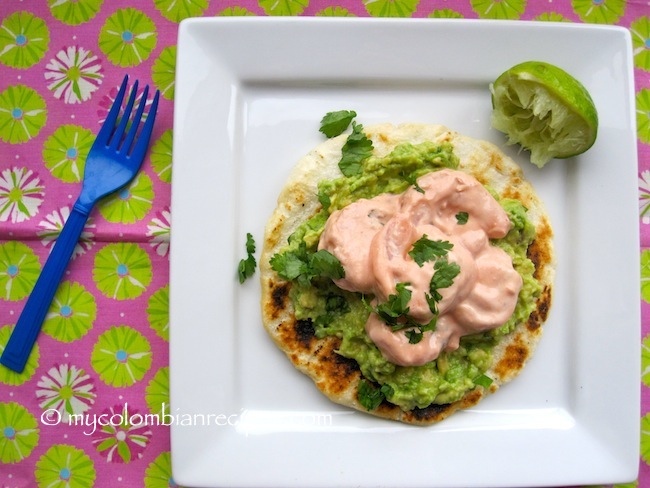 It's my sister's Birthday today and I wish I could be with her to celebrate, but she's in Colombia and I'm in the United States, which makes that rather challenging 🙂 I want to share one of her favorite dishes with you today, Arepa con Guacamole y Camarones con Salsa Rosada. We used to eat this arepa at least twice a week when I was living with her in Colombia.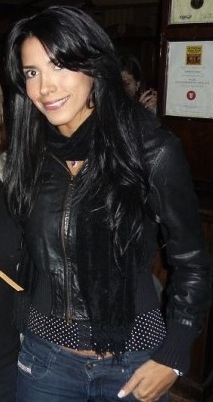 I met my little sister Catalina when I was 6 years old, and I've loved her ever since. My mom told me that she had her for me, and she really gave me the best gift I could have asked for, a life long best friend. There are no words to describe how much I love her.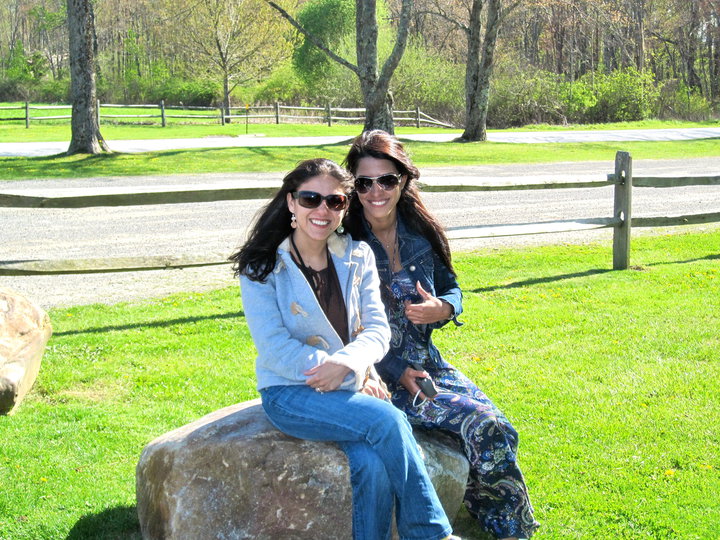 She makes me laugh harder than anyone I know and brings out my silliness. If you have a sister you may know what I'm talking about. We've grown up with each other's sense of humor, and no matter what we're doing, shopping together, having dinner, or talking on the phone about every day life, my sister just cracks me up! She is a wonderful person and beautiful inside and out.
Te quiero mucho and I'm so glad you were born on December 22, ... a few years ago 😉 My life wouldn't be the same without you.
HAPPY BIRTHDAY, KATY!
Here is the recipe for Arepa with Guacamole and Shrimp. It is a very simple dish, but absolutely delicious. Buen provecho!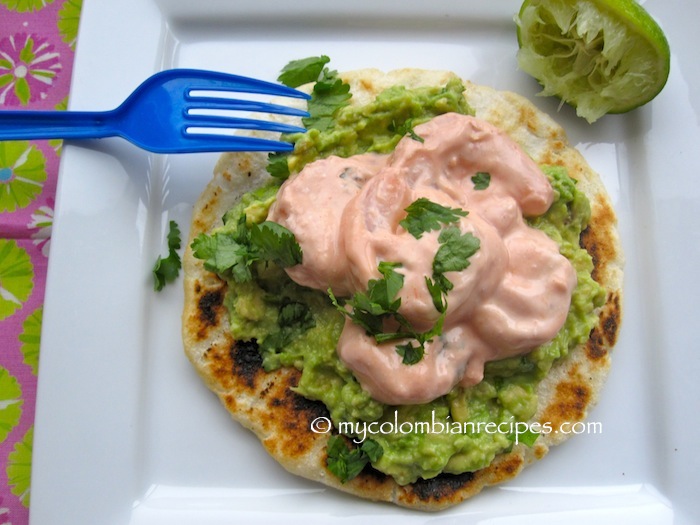 Limes