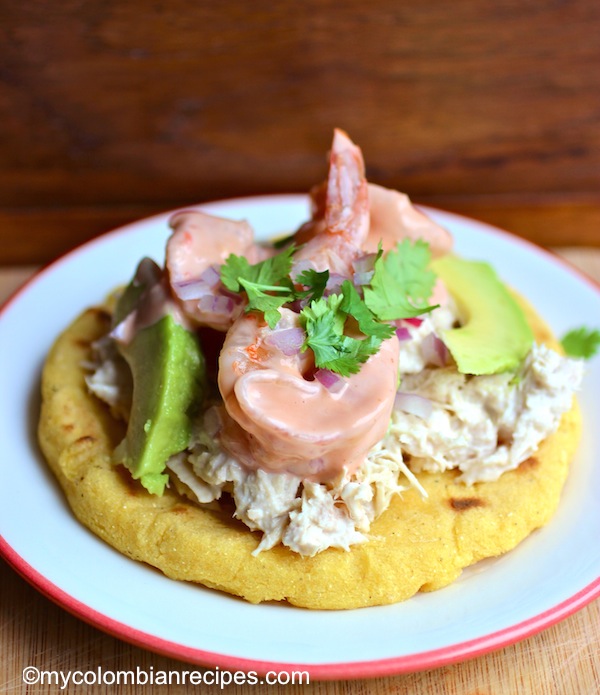 It may have become apparent by now just how much I love arepas. I could eat them at every meal. This lunch was so good... a crispy arepa with simple and beautiful toppings... creamy tuna and shrimp.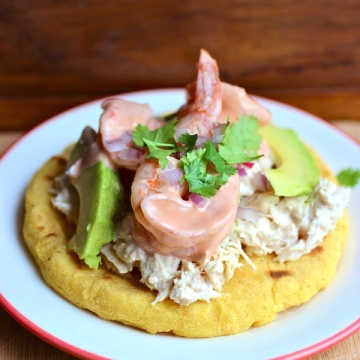 Arepa con Atún y Camarones (Arepa with Tuna and Shrimp)
Ingredients
2

tuna cans

½

cup

mayonnaise

¼

cup

chopped onion

2

tablespoons

chopped parsley

2

tablespoons

lemon juice

Salt and pepper

16

cooked shrimp

¾

cup

mayonnaise

3

tablespoons

ketchup

½

teaspoon

hot sauce

1

tablespoon

chopped onion

3

tablespoons

chopped cilantro

Salt and pepper

Juice of ½ lime

Chopped red onion and cilantro for garnish

Arepas to serve
Instructions
For the tuna: Mix all the ingredients in a medium bowl. Season with salt and pepper to your taste.

For the shrimp: Mix all the ingredients together in large bowl and let it sit in the fridge for at least an hour.

To assemble: Place the arepas on a serving plate, top with tuna and shrimp. Sprinkle cilantro, red onion or parsley and serve immediately. Colombian Arepa
Arepas have been a fairly trendy lunch fare in Colombian restaurants for a while. Originally, "arepas" were usually eaten for breakfast with butter and topped with eggs or cheese. But the uses of arepas have changed and they are now used for simple, easy and delicious lunch and dinner main dishes as well.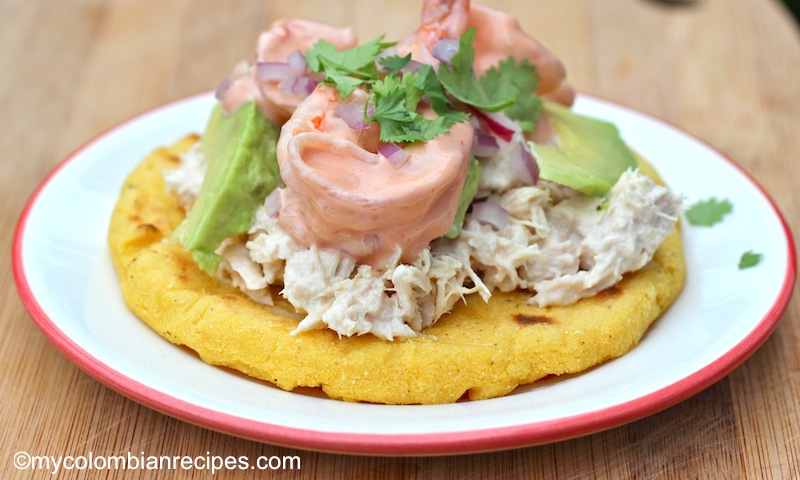 A corn cake, on which ingredients are laid, creating a sort of open-faced sandwich. This simple idea can lead to an infinite number of variations. Like this Arepa with Atún y Camarones that I made for my sister and I for lunch about 3 weeks ago. Enjoy!