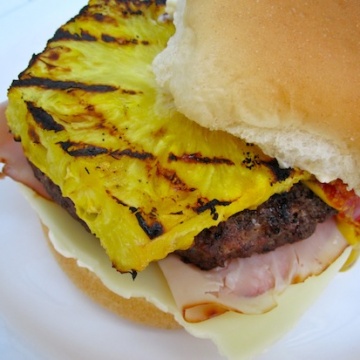 Hawaiian Burger (Hamburguesa Hawaiana)
Ingredients
1

pound

ground beef

1

garlic clove

finely chopped

2

scallions

finely chopped

½

cup

chopped white onion

½

teaspoon

ground cumin

Salt and black pepper

4

hamburger buns

4

ham slices

4

pineapple slices

4

provolone cheese slices
Instructions
In a large plastic bowl add the ground beef, garlic, scallions, onion, cumin, salt and pepper. Mix well and refrigerate for about 1 hour. Form 4 patties.

Heat a grill or sautué pan and cook the hamburgers for 5 minutes on each side until done. Remove to a plate and cover with aluminum foil.

Spray a large grill pan, (or even your outdoor grill) with cooking spray and heat over a medium flame. Grill the pineapple for 2 to 3 minutes on each side, until it is nicely brown and grill marks have appeared.

Allow the hamburgers to rest for 5 minutes and serve immediately on buns with the 1 pineapple slice, 1 ham slice and 1 cheese slice.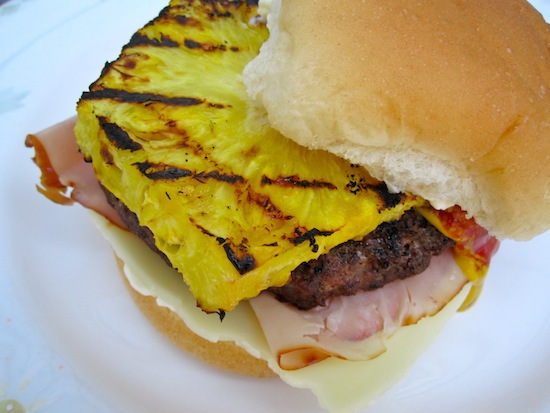 I absolutely love Hawaiian pizza, so I decided to make a hamburger with those delicious flavors. The ingredients combination is simple and fantastic: grilled pineapple, provolone cheese, ham and a delicious meat patty. This was so good that I couldn't get enough of it, and actually can't wait to make it again.
I want to share this Hawaiian hamburger idea with you for the Labor day weekend coming up soon.