Homemade fresh cheese recipe, this quesito colombiano is a popular dish in Colombia. It's perfect to served on top of arepas.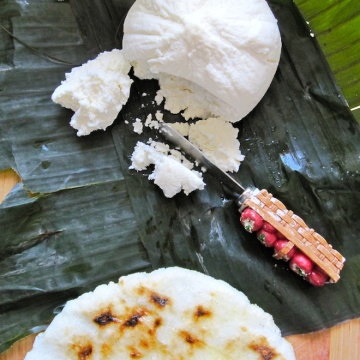 Quesito Colombiano (Colombian Fresh Cheese)
Ingredients
1

gallon

of whole milk

½

cup

white vinegar

Salt to your taste
Instructions
Place the milk in a large pot. Heat over medium-high heat to 120 degrees F. if you don't have a candy thermometer, just touch the milk with your finger and the milk is ready when you can't stand the heat of it. Be careful, don't burn your fingers!

Remove from heat and add the vinegar. Stir well with a wooden spoon and Let it sit for about 40 minutes at room temperature.

Line a strainer with a layer of cheesecloth and place it over a large bowl.Pour the mixture into the cheesecloth Let drain for about 30 minutes. Squeeze out all the liquid, wrapping the curd with the cheese cloth. Add the salt and mix well.

Hang the cheese for about 30 minutes.

Place the quesito in molds or wrap with banana leaves and refrigerate for up to 2 days.
Nutrition
Calories:
2294
kcal
Carbohydrates:
177
g
Protein:
124
g
Fat:
121
g
Saturated Fat:
70
g
Polyunsaturated Fat:
4
g
Monounsaturated Fat:
26
g
Cholesterol:
454
mg
Sodium:
1441
mg
Potassium:
5681
mg
Sugar:
182
g
Vitamin A:
6132
IU
Calcium:
4664
mg
Iron:
1
mg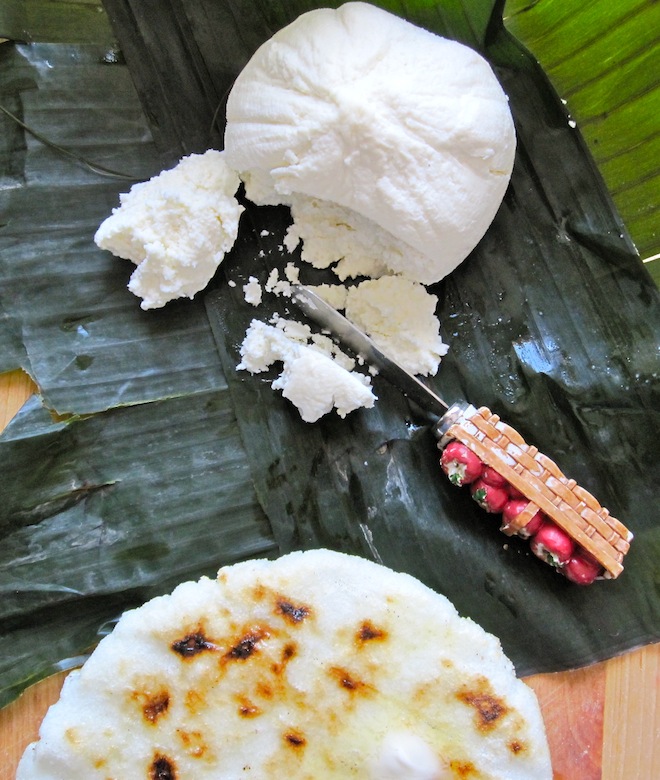 Quesito Colombiano can be compared to Mexican Queso Fresco, and is made by simply processing the curds of cow's milk. The result is a creamy, soft and white cheese. We Colombians love our Quesito and it is widely used in Colombian cuisine. You will often find it in Colombian recipes, as a side dish for Colombian desserts, and as an arepa topping for a traditional every day breakfast.
Buen provecho!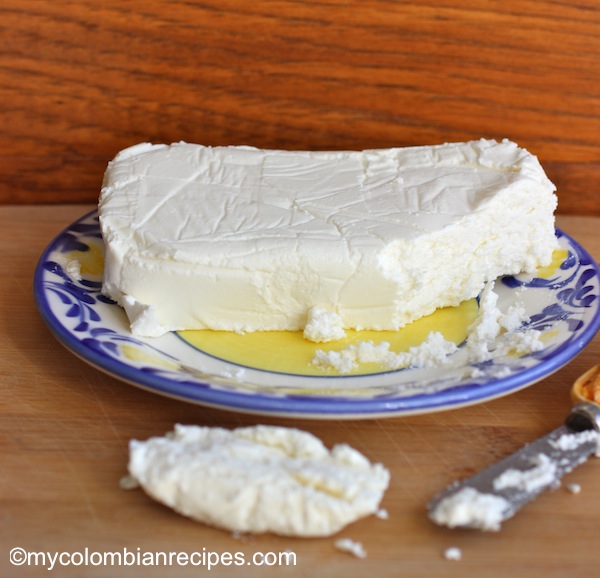 Making Quesito at home is very easy. You can make it using cuajo or rennet tablets, or just white vinegar. Here is my simple recipe to make it using white vinegar.
Enjoy it!