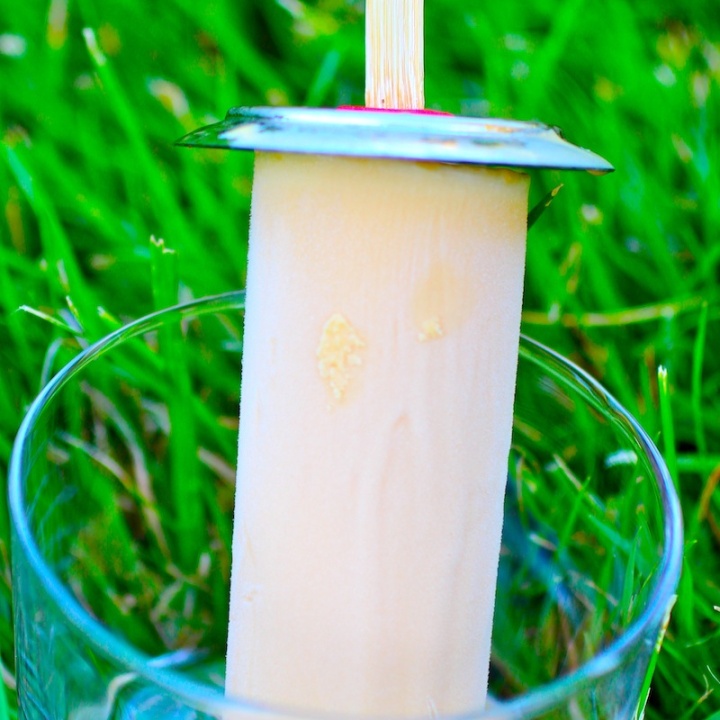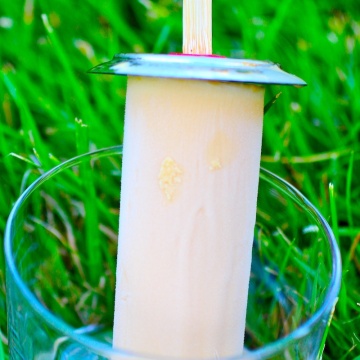 Paletas de Arequipe y Coco (Dulce de Leche and Coconut Popsicles)
Ingredients
2 ½

cups

of dulce de leche

2

cans

13.5 oz each of coconut milk
Instructions
Place all the ingredients in a blender and blend until smooth.

Divide evenly into ice pops molds. Seal and freeze until ready, about 4 hours.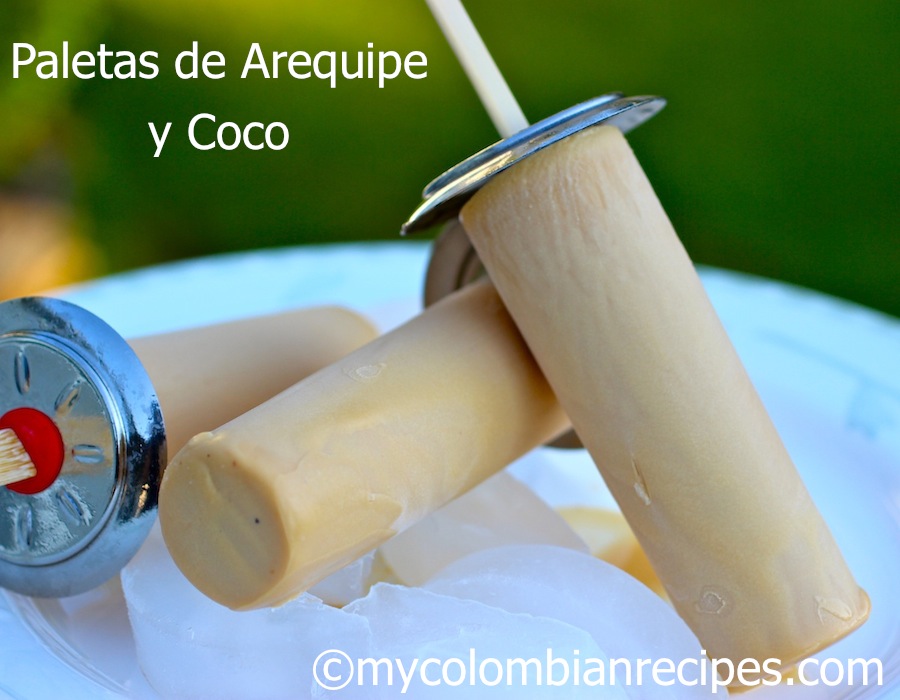 Let me begin by telling you that these Paletas de Arequipe y Coco (Dulce de Leche and Coconut Popsicles) are, by far, the best popsicles (paletas) that I've ever made! It's also among my easiest recipes, consisting of just two ingredients, and requiring very little effort.
I have a passion for Dulce de Leche or Arequipe and I can actually spoon my way through an entire jar, not all in one sitting, but still... If you're not familiar with Dulce de Leche, check in the Latin aisle of your local grocery store, and you'll probably find it there. And when you do, grab a couple of jars from the shelf, take them home (pay first), spread one or two tablespoons on a saltine cracker, and tell me what you think!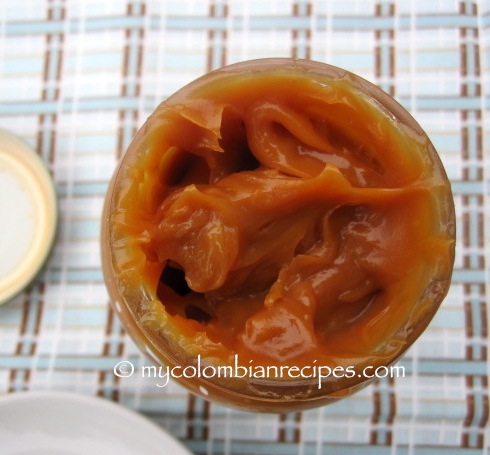 Dulce de Leche or Arequipe is one of the best culinary creations, a simple mixture of milk and sugar that almost defies words.
Dulce de leche is basically made by simmering whole milk and sugar for several hours while stirring the mixture often and the result is a decadent, smooth, sweet, and thick syrup with a beautiful golden color!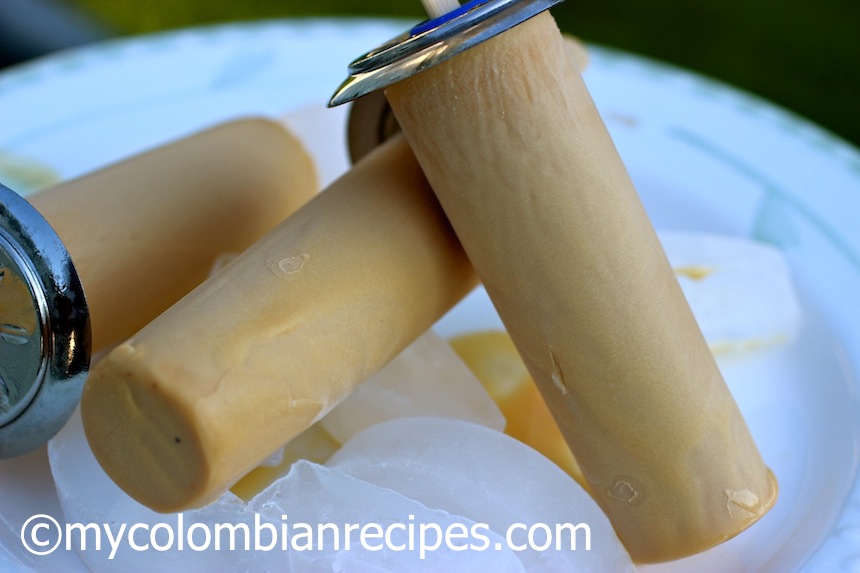 Last week, while eating Arequipe or Dulce de Leche with a spoon from the jar, I became inspired to make this Dulce de Leche and Coconut Popsicle recipe. These popsicles were absolutely yummy and had a strong Dulce de Leche flavor without over powering the coconut milk flavor. The combination of Dulce de Leche and coconut milk is sinfully good!
I hope you enjoy making and eating these Dulce de Leche and Coconut Popsicles as much as I did. Buen provecho!