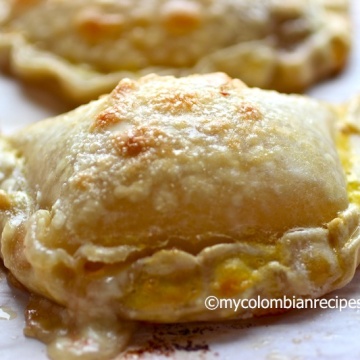 Empanadas de Bocadillo con Queso (Guava Paste and Cheese Empanadas)
Ingredients
12

large empanada discs homemade or store bought

16

oz

mozzarella cheese

cut into pieces

8

oz

guava paste

cut into pieces

1

beaten egg

1

tablespoon

water

Sugar for garnish
Instructions
Place cheese and guava paste on the center of the empanada discs.

Brush the edges of the empanada discs with the egg and water mixture (this will help them seal better).

Fold the empanada discs and seal the edges, use a fork or your fingers to help seal the empanadas.

Lightly brush the top of each empanada with the rest of the egg mixture, this will give a golden glow when they bake. Sprinkle sugar on top of each empanada.

Place the empanadas on a cookie sheet lined with parchment paper. Let them rest for at least 15 minutes. Pre-heat the oven to 375 degrees F and bake for 15 to 20 minutes or until golden.

Serve warm or at room temperature.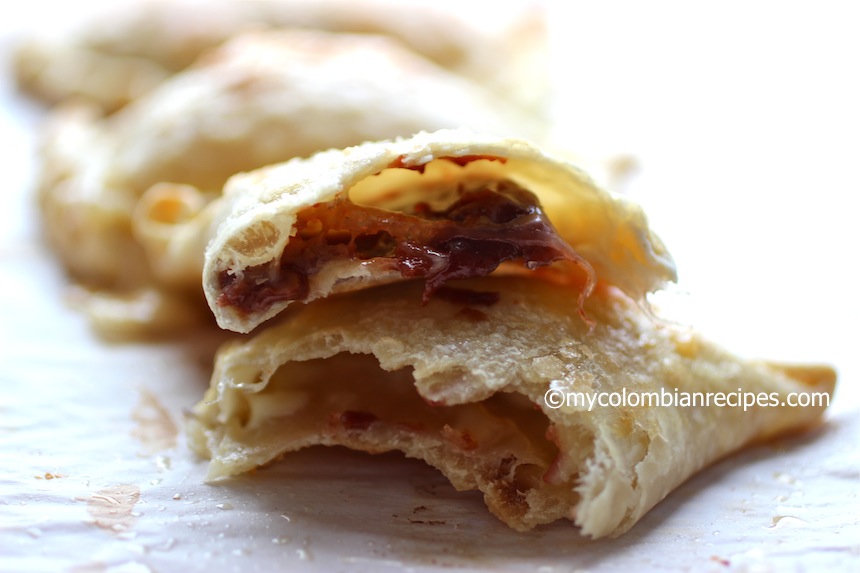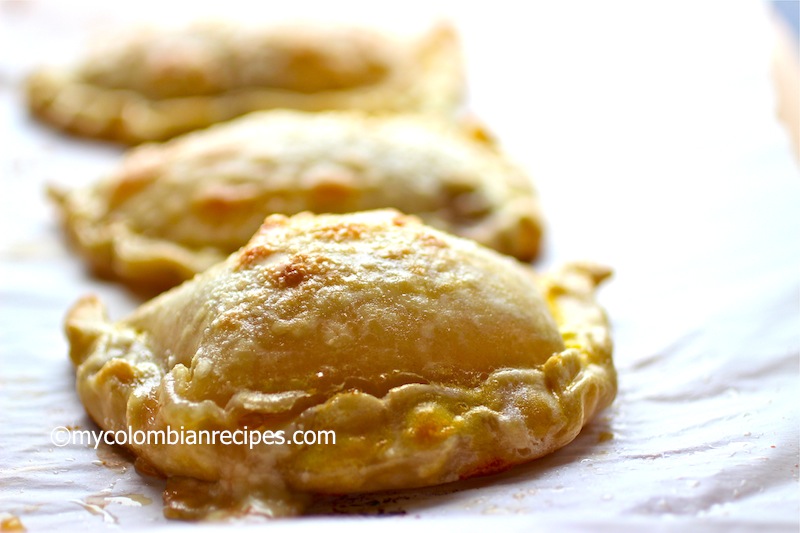 In Colombia and other Latin countries, we love to pair sweets with cheese. We eat a lot of desserts combining cheese with dulce de leche, fruit jams, fresh fruit with syrup, and guava paste. It may sound like weird combinations to other cultures, but eating sweets with cheese is it absolutely delicious.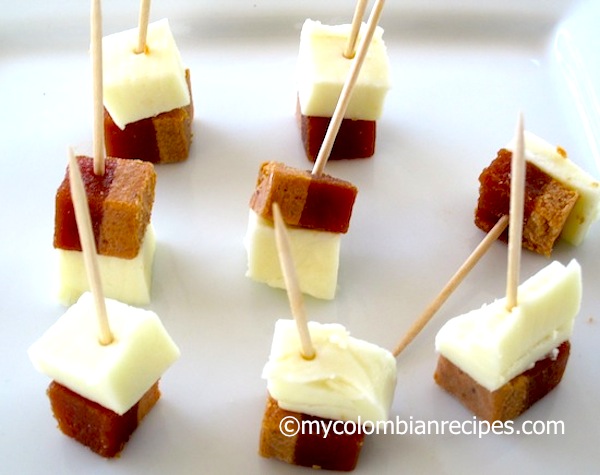 I am a huge fan of Bocadillo con Queso, or Casado, a simple and popular Colombian dessert. It is basically a slice of fresh white cheese with a slice of guava paste. The combination of the salty cheese with the sweet bocadillo is a match made in heaven! These Empanadas de Bocadillo con Queso(Guava Paste and Cheese Empanadas) were inspired by this wonderful traditional Colombian dessert. Melted cheese, sweet and chewy guava paste, and crunchy empanada dough... it doesn't get any better that this!
Buen provecho!