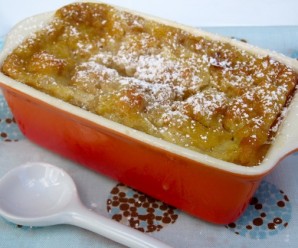 Banana Bread Pudding
Ingredients
1

loaf white bread

cubed

3

cups

milk

½

cup

heavy cream

2

tablespoons

melted butter

1

tablespoon

vanilla extract

5

beaten eggs

¼

teaspoon

cinnamon

1

cup

sugar

2

bananas

mashed
Instructions
Place the bread in a large baking pan and bake in a 400°F oven about 5 minutes.

In a large mixing bowl, whisk together the milk, heavy cream, butter, vanilla, cinnamon, sugar and the beaten eggs and mix well.

Add bread cubes to milk mixture. Let it stand for approximately 20 minutes or until bread absorbs most of the mixture. Add the mashed banana mix well.

Pour the bread-pudding mixture into a baking pan. Bake uncovered in a 350° f oven for 1 hour or until a knife inserted into the center comes out clean.

Remove from the oven and allow to cool completely, then refrigerate for at least 2 hours or overnight.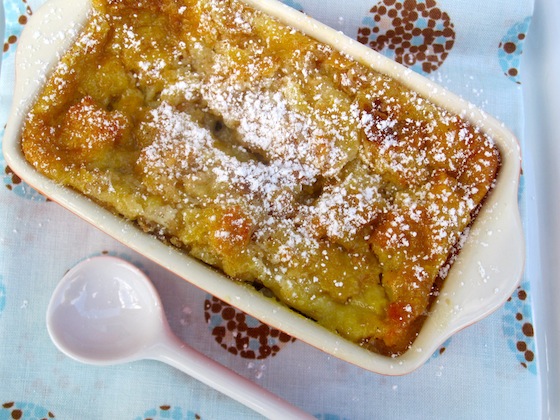 I'm often thinking about an easy dessert that I can whip up when there are no sweets in the house and a craving hits! Well, this banana bread pudding required little time to prepare, was easy to make, and tasted great!
So, if you like bananas and bread pudding, you should not be disappointed with this combination. Doesn't it look warm, comforting and delicious?
Buen provecho!