This Banana Bread Pudding is a simple and delicious dessert. Perfect to serve during the week or make ahead for a party or brunch with family.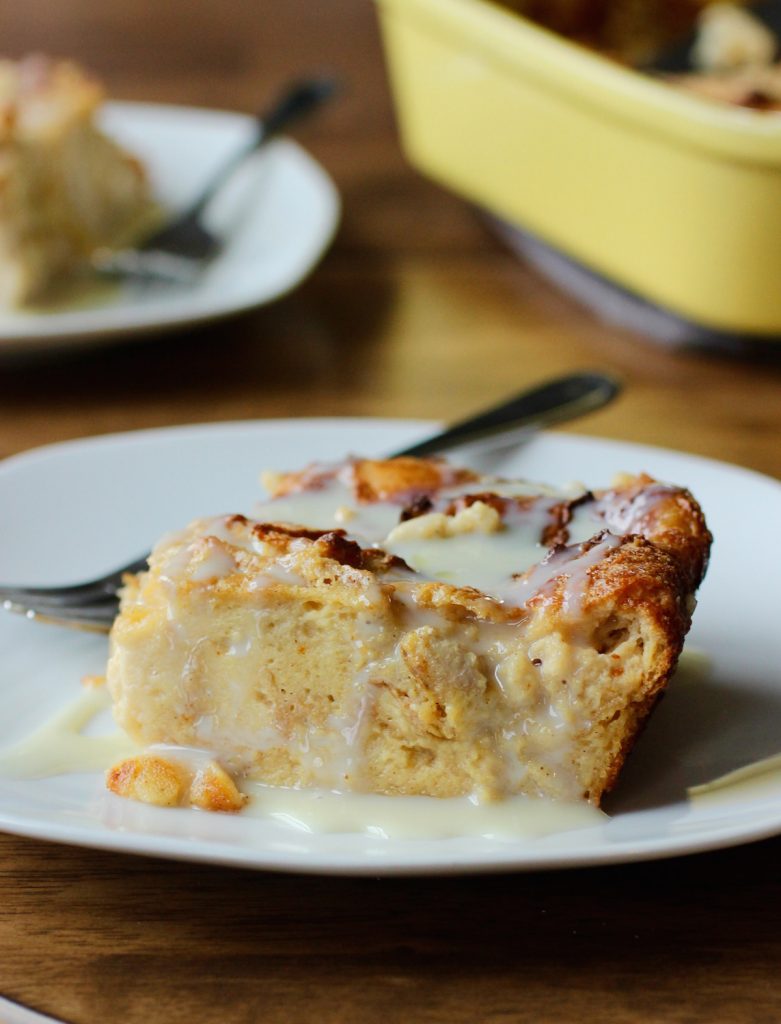 What is Bread Pudding?
Traditional bread pudding is a dessert made with stale bread, a mixture of milk, sugar, and eggs. It's easy to make and can be made ahead of time. Perfect for entertaining, because it can be served warm or cold.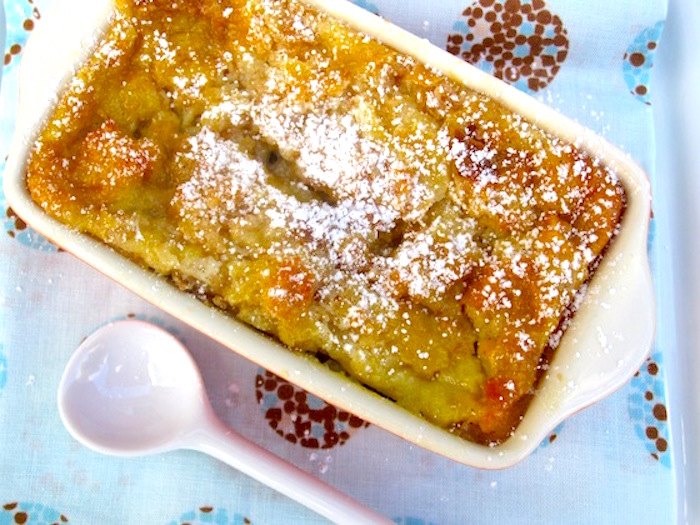 I decided to add bananas to my traditional bread pudding recipe and the result was fantastic. This banana bread pudding recipe is perfect when you have ripe bananas in your counter and don't want to waste them.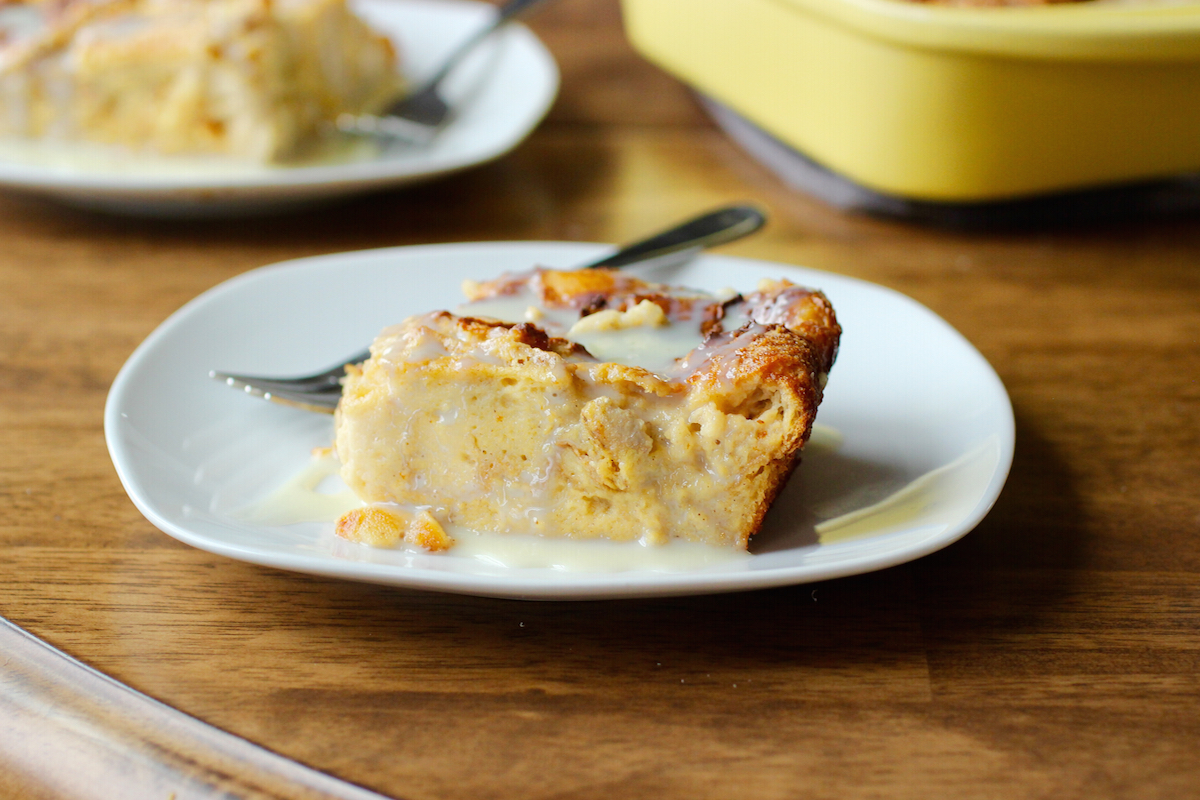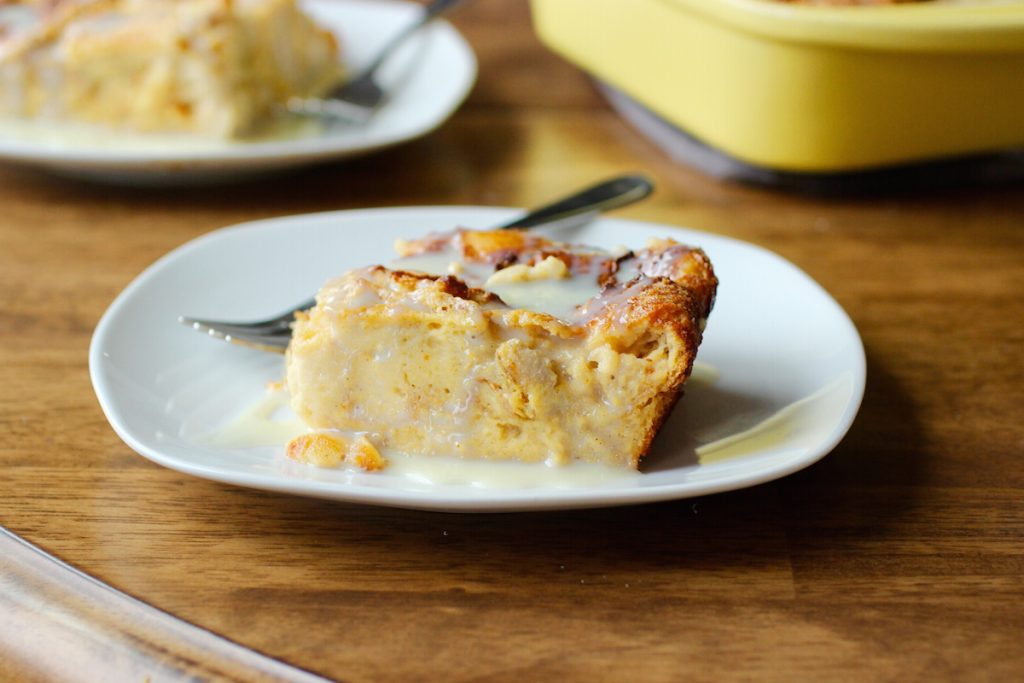 This recipe for Banana Bread Pudding variation is one of my new favorites and I know you are going to love it too. It's perfect for those winter days when you have company or when you want a sweet treat during the week.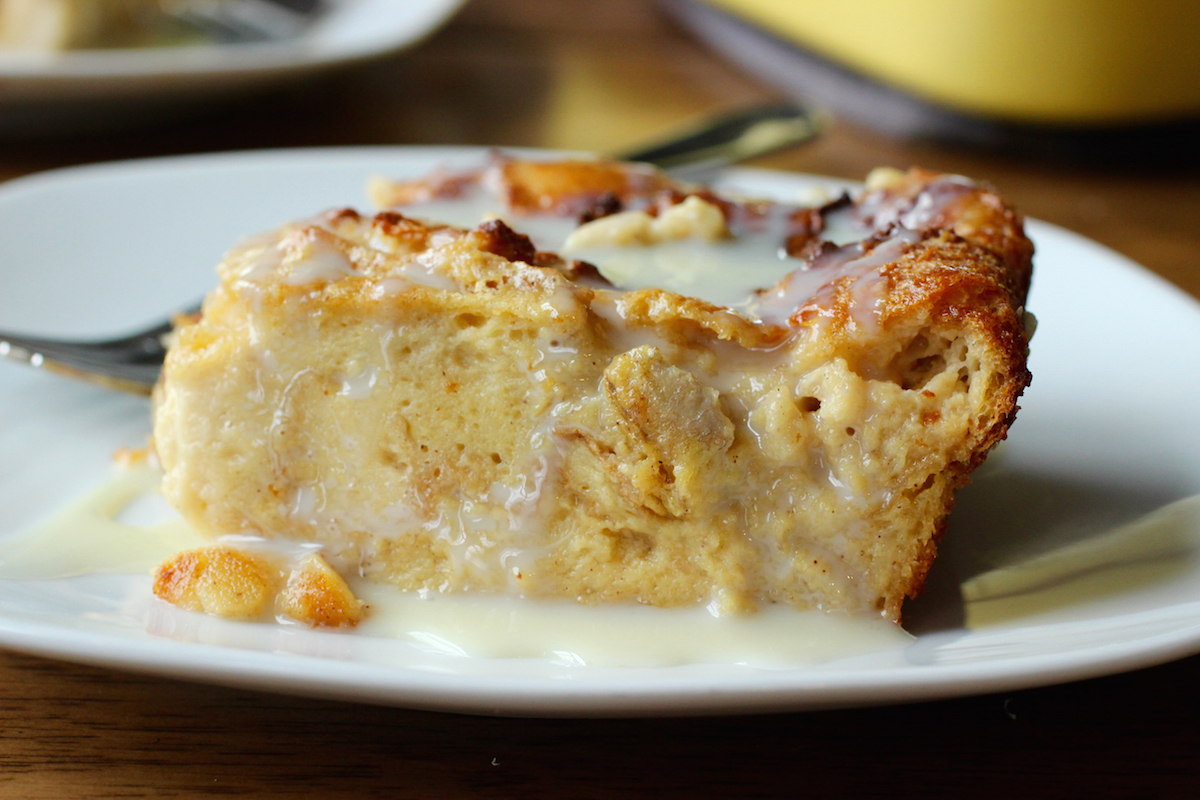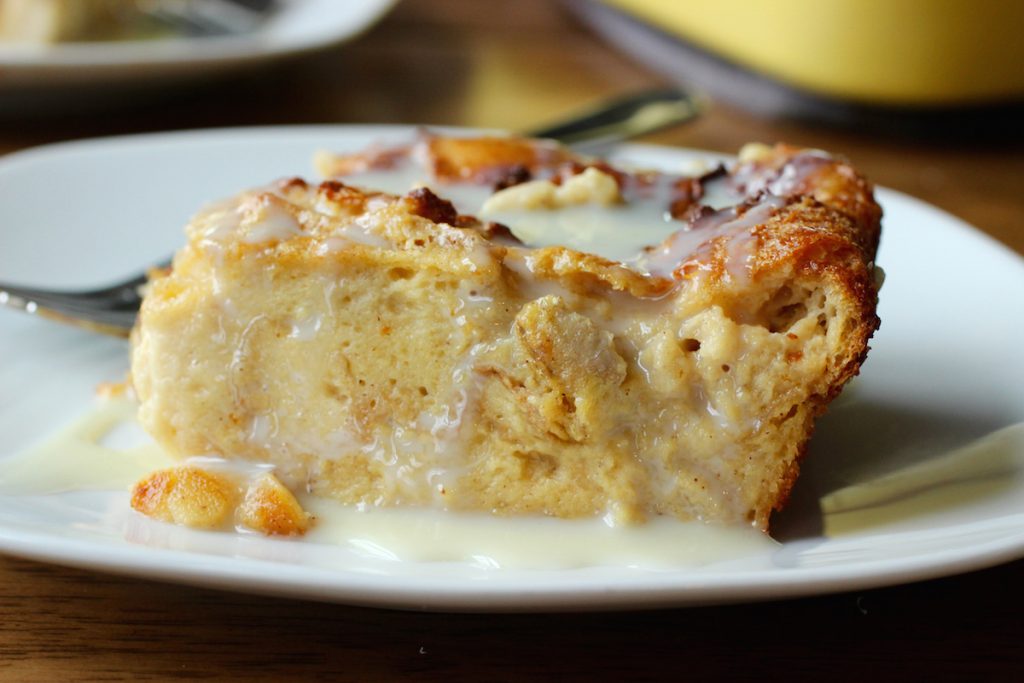 What you'll Need for this Recipe
To make this banana bread pudding you can use any white bread you have at home or for an upgrade brioche is a delicious option to make bread pudding, evaporated milk, butter, vanilla extract, eggs, cinnamon, sugar and bananas. The exact amounts, tips and cooking instructions are in the recipe card below.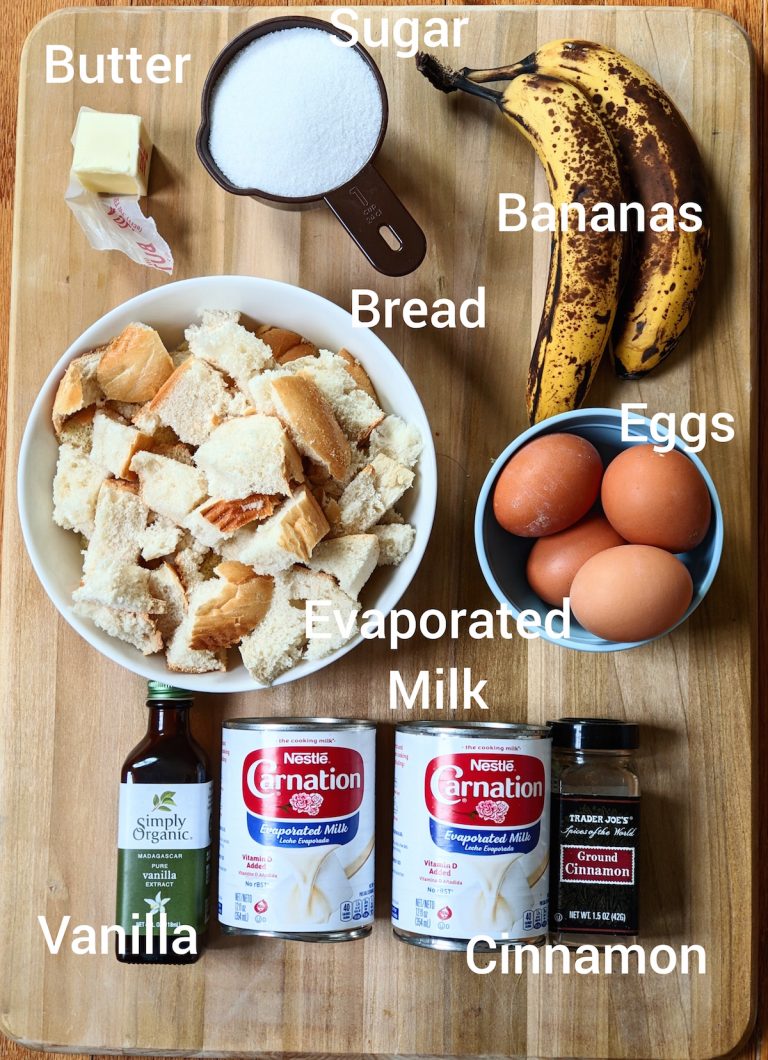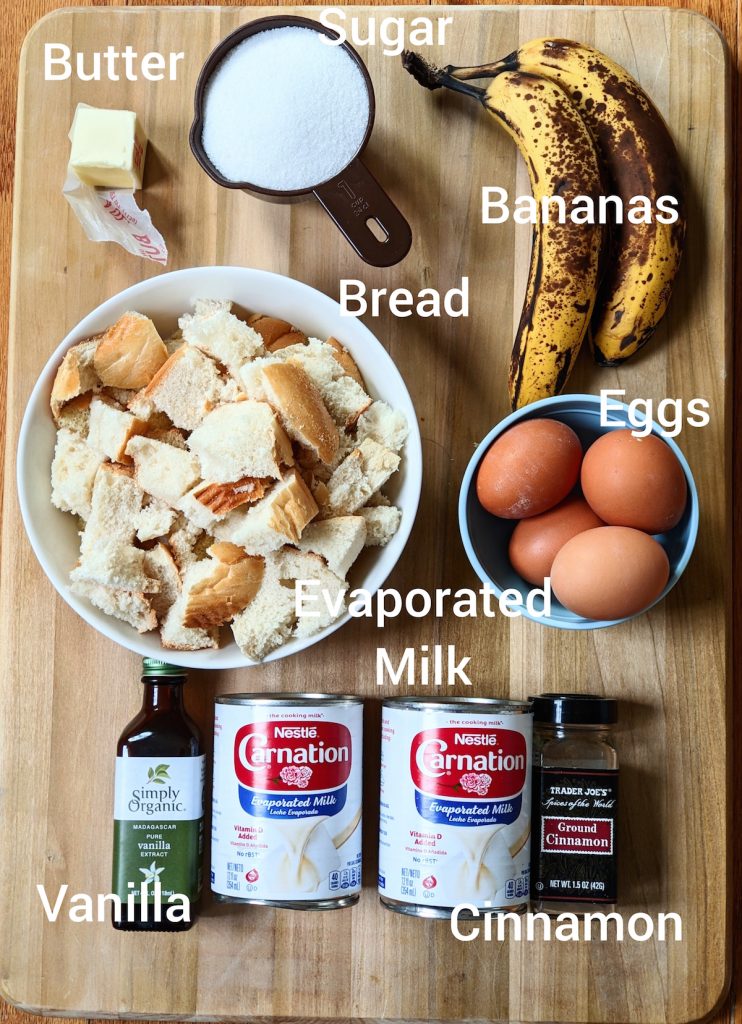 Cooking Tips to Make this Recipe
Be sure to use stale bread to make this recipe, but if you don't have it, just place the cubed fresh bread in a baking sheet and bake it at 300 F for about 7 minutes.
You can also add raisins, peanuts or chocolate chips to this banana bread pudding recipe if you want.
Store the bread pudding in a covered airtight container in the refrigerator up to 4 days.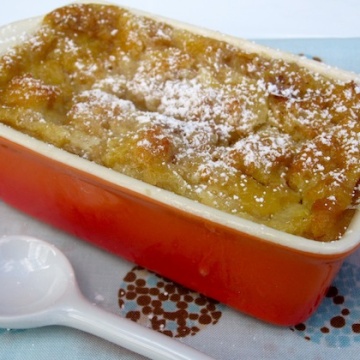 Banana Bread Pudding Recipe
Ingredients
1

loaf white bread

About 7 cups (cubed)

2

cans

evaporated milk

2

tablespoons

melted butter

1

tablespoon

vanilla extract

4

beaten eggs

½

teaspoon

cinnamon

1

cup

sugar

2

bananas

mashed
Instructions
If you have fresh bread, place it in a large baking pan and bake in a 300°F oven about 7 minutes.

In a large mixing bowl, whisk together the milk, butter, vanilla, cinnamon, sugar and the beaten eggs and mix well.

Add bread cubes to milk mixture. Let it stand for approximately 20 minutes or until bread absorbs most of the mixture. Add the mashed banana mix well.

Pour the bread-pudding mixture into a baking pan. Bake uncovered in a 350° f oven for about 1 hour or until a knife inserted into the center comes out clean.

Remove from the oven and allow to cool completely, then refrigerate for at least 2 hours or overnight.
Notes
Be sure to use stale bead for this recipe, it's the best to soak the sauce. If you have fresh bread, just place it in the oven and bake it for about 7 minutes to make it hard.
Nutrition
Calories:
349
kcal
Carbohydrates:
58
g
Protein:
13
g
Fat:
7
g
Saturated Fat:
2
g
Polyunsaturated Fat:
2
g
Monounsaturated Fat:
3
g
Trans Fat:
0.01
g
Cholesterol:
114
mg
Sodium:
242
mg
Potassium:
584
mg
Fiber:
1
g
Sugar:
52
g
Vitamin A:
816
IU
Vitamin C:
5
mg
Calcium:
373
mg
Iron:
1
mg
This dish is very versatile you can serve it for breakfast with a cup of coffee, snack or dessert. I like to serve this banana bread pudding recipe drizzle with sweet condensed milk or warm caramel sauce (dulce de leche) on top and one scoop of vanilla ice cream on the side.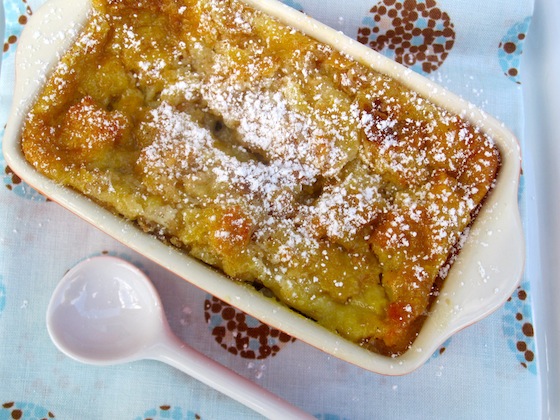 I'm often thinking about an easy dessert that I can whip up when there are no sweets in the house and a craving hits! Well, this banana bread pudding required little time to prepare, was easy to make, and tasted great!
So, if you like bananas and bread pudding, you should not be disappointed with this combination. Doesn't it look warm, comforting and delicious?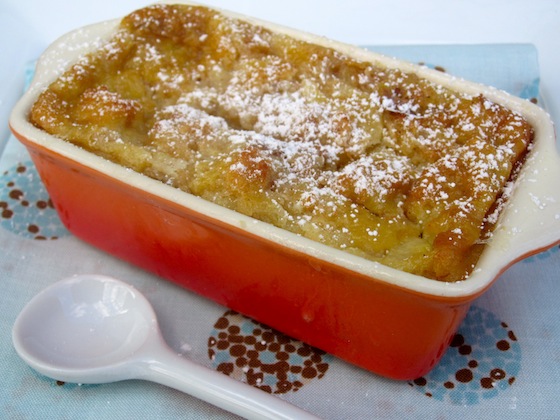 More Comforting Desserts to Try:
Guava, Dulce de Leche and Cheese Pastries