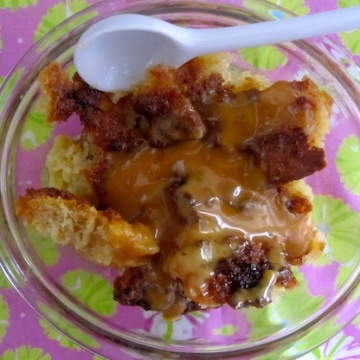 Bread Pudding with Dulce de Leche Sauce
Ingredients
1

cup

dulce de leche or arequipe

1

cup

heavy cream

¼

teaspoon

vanilla extract or 1 tablespoon of rum

3

cups

sugar

4

beaten eggs

1

cup

whole milk

1

cup

heavy cream

1

teaspoon

vanilla extract

3

cups

diced one day old white bread

about 6-7 slices
Instructions
Preheat the oven to 350 degrees F. Grease a baking pan.

Mix together sugar, eggs, heavy cream, vanilla and milk in a bowl.Pour over cubed bread and let sit for 15 minutes.

Pour bread mixture into prepared pan and bake for 35 to 45 minutes, or until set. Remove from oven.

To make the sauce, place all the ingredients in a small saucepan over low heat for about 5 minutes, stirring often.

To serve drizzle with the Dulce de Leche sauce.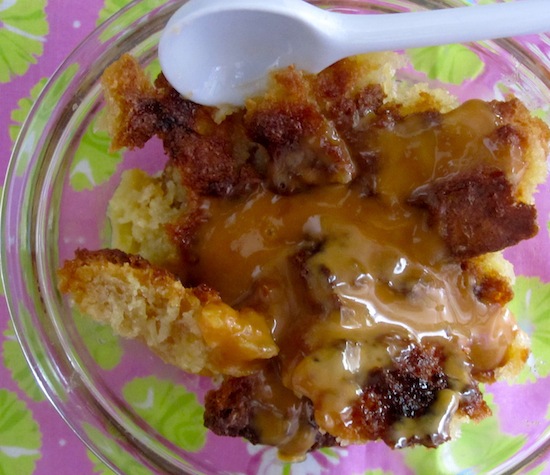 Would you like to know what my idea of heaven smells like? Make this Bread Pudding with Dulce de Leche Sauce and you will know! I can't wait to make this again.
Buen Provecho!