Arepas de Maíz are made with hominy corn or maíz peto. This is the traditional way to make Colombian arepas.You don't see people making them this way any more, because it requires time, they use masarepa or precooked corn meal as a shortcut.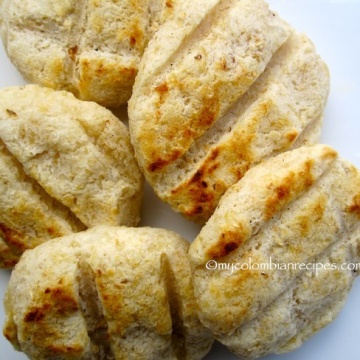 Arepas de Maiz Peto (Colombian Hominy Corn Arepas)
Ingredients
1

pound

dried hominy corn

Maiz

Water

Salt

¼

cup

melted butter
Instructions
Place the dried corn in a large bowl with water and let it soak overnight.

Rinse and drain. Place it a large pot with salted water and cook over medium heat until the corn is soft, about 2 to 3 hours, stir occasionally, adding additional water if needed.

Drain and let it cool.

Place the hominy corn and butter in a food processor or food grinder and process until a dough is form. Transfer to a bowl mix thoroughly. Let mixture stand for five minutes.

Form small balls with the dough. Place each ball between 2 plastic bags and with a flat pot cover flatten to ½ inch or form small patties with your hands.

Add butter to a nonstick pan or a u201cparillau201d over medium heat. Place the arepas in the pan, and cook about 3 minutes on each side, until a crust forms or they are golden brown.Serve with butter and fresh cheese.
Nutrition
Calories:
122
kcal
Carbohydrates:
11
g
Protein:
1
g
Fat:
8
g
Saturated Fat:
2
g
Polyunsaturated Fat:
2
g
Monounsaturated Fat:
4
g
Sodium:
350
mg
Potassium:
11
mg
Fiber:
2
g
Sugar:
1
g
Vitamin A:
339
IU
Vitamin C:
0.02
mg
Calcium:
10
mg
Iron:
0.5
mg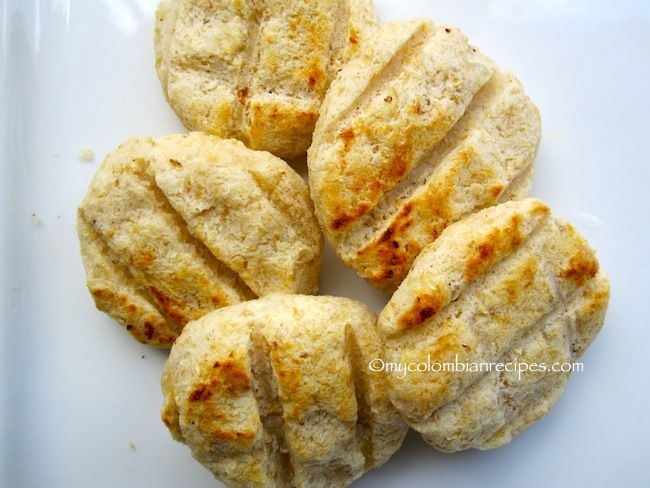 When I was a chiId, I would often stay at Mamita's house on the weekends and the breakfasts prepared by her were always the highlight of each day. The day for her would begin at 6 a.m. and I would awake to the smell of fresh coffee and hot chocolate.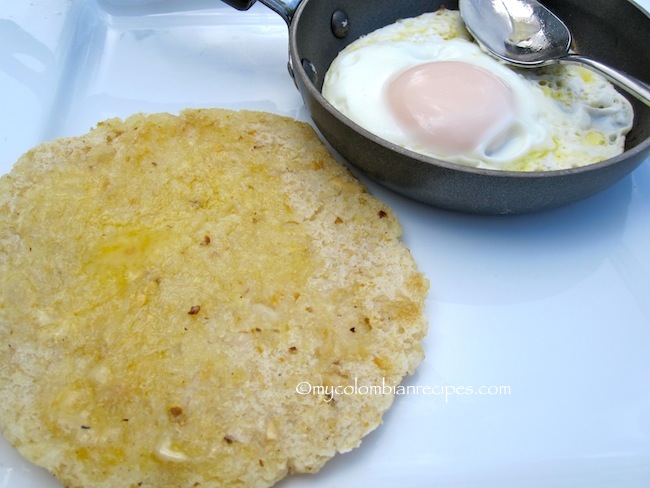 I would join Mamita in the kitchen, where she was always busy moliendo maiz (grounding dried corn) to make the masa (dough) for fresh arepas. Just after eight the rest of the family, my aunts and uncles who still lived at home, were seated at the table to enjoy a wonderful traditional Colombian breakfast. Corn arepas, eggs, cheese, coffee, chocolate, and Colombian cheese bread.
I had the best time staying at her house on weekends. She was my idol in every way!
Here is my recipe for arepas de maiz. Nowadays many Colombians, including me, make arepas from masarepa, because it's easier and faster, but this recipe is the traditional recipe for corn arepas made from scratch.
Buen provecho!