Bollos de Mazorca are steamed sweet corn rolls. This a delicious Colombian dish that can be served as an appetizer, breakfast or a side dish with any protein.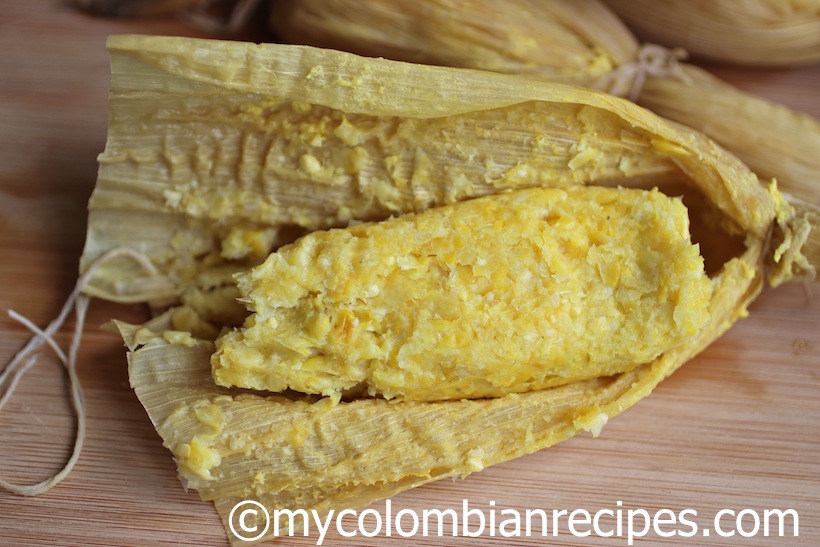 Bollos de Mazorca is a traditional and simple Colombian dish that uses fresh corn, which is a perfect dish during the corn harvesting season. This simple and tasty dish consists of corn rolls wrapped with corn husks and then steamed, usually served warm with butter and cheese.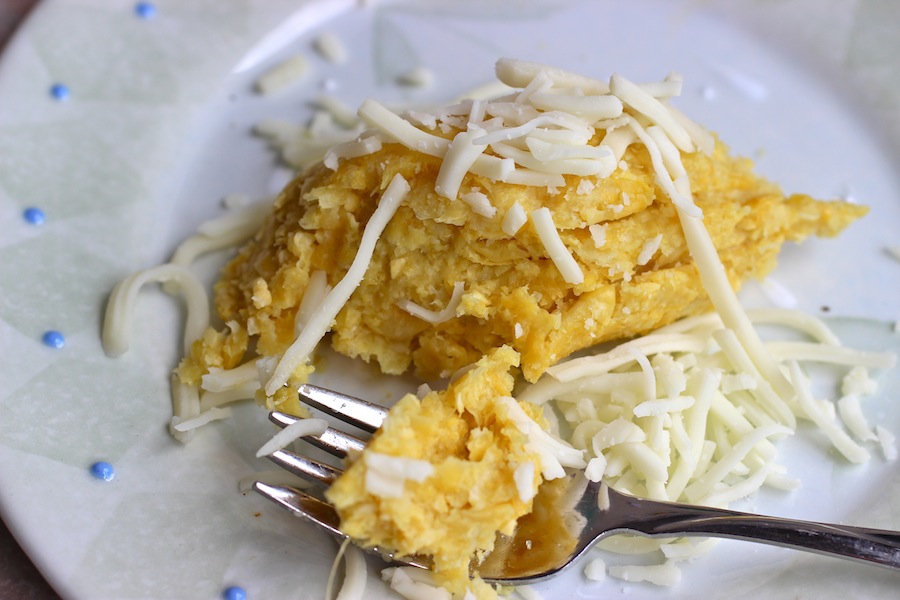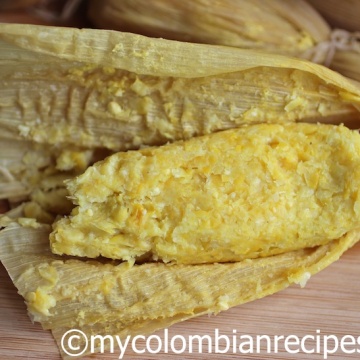 Bollos de Mazorca (Steamed Fresh Corn Rolls)
Ingredients
10

fresh ears of corn, with husks or dried corn husks

3

tbsp

corn meal

2

tbsp

sugar

½

teaspoon

salt

Kitchen twine

Cheese and butter, to serve
Instructions
Remove the husks from the corn and keep each large husk for wrapping the bollos.

Place the husks in a large bowl and cover them with hot water. Soak the husks until they are soft.

Remove the corn kernels from the cob with a knife.

Place the fresh corn, corn meal, sugar and salt in the food processor and process until the corn is pureed.

Strain the corn mixture through a sieve and discard the liquid.

In large deep pot place about 2 cups of water and a steamer. Bring the water to a boil.

Remove the corn husks from the water and dry. Lay the husks on a working surface and spread about 6 tablespoons of the corn mixture in the center of the husk.

Roll the husk and tie the ends with kitchen twine creating a roll. Repeat until all the filling is used.

Add the bollos to the steamer, cover and cook, approximately 30 to 40 minutes.
Nutrition
Calories:
36
kcal
Carbohydrates:
8
g
Protein:
1
g
Fat:
1
g
Saturated Fat:
1
g
Polyunsaturated Fat:
1
g
Monounsaturated Fat:
1
g
Sodium:
194
mg
Potassium:
20
mg
Fiber:
1
g
Sugar:
4
g
Vitamin A:
4
IU
Vitamin C:
1
mg
Calcium:
1
mg
Iron:
1
mg
Bollos de Mazorca (Boiled Fresh Corn Rolls) are one of the most popular street foods on the Atlantic coast of Colombia. There are many variations of Bollos or Envueltos in Colombian cuisine. Some traditional versions are, Bollo de Yuca (Cassava Rolls), Bollo Limpio (Corn Hominy Rolls), Envueltos de Choclo (Fresh Corn Rolls with Cheese), and this Bollos de Mazorca recipe.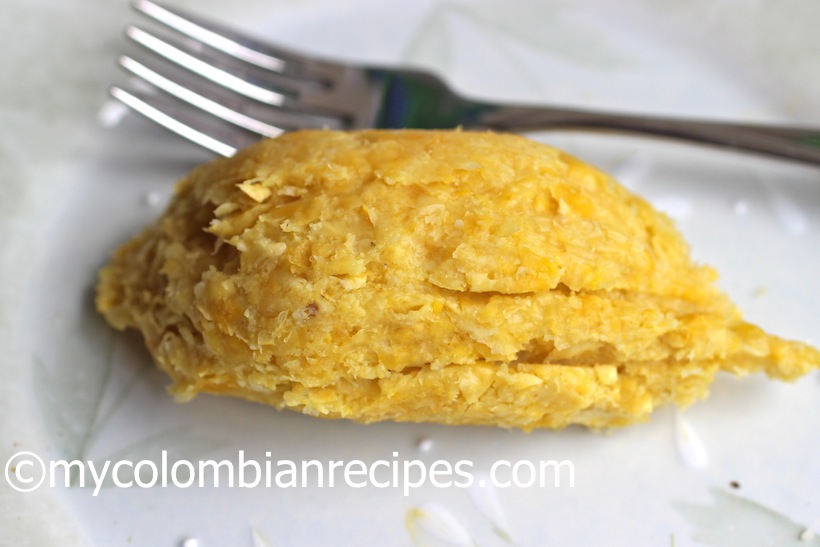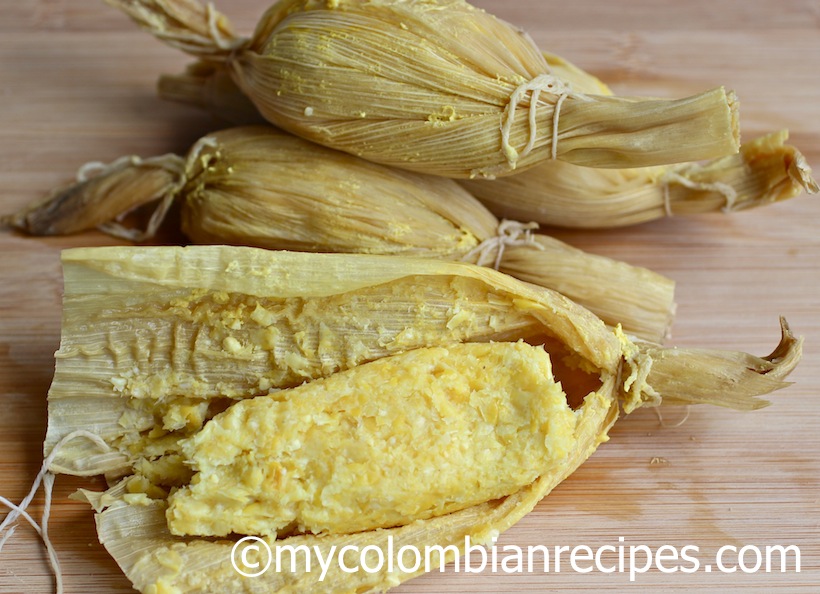 The first time I made this dish here in the United States the rolls were very watery. I believe the problem was that the corn in Colombia is different from the corn I find here in the United States. So this time, I added corn meal to create a thicker consistency, but traditionally, Colombian Bollos de Mazorca are made with only fresh corn, sugar and salt.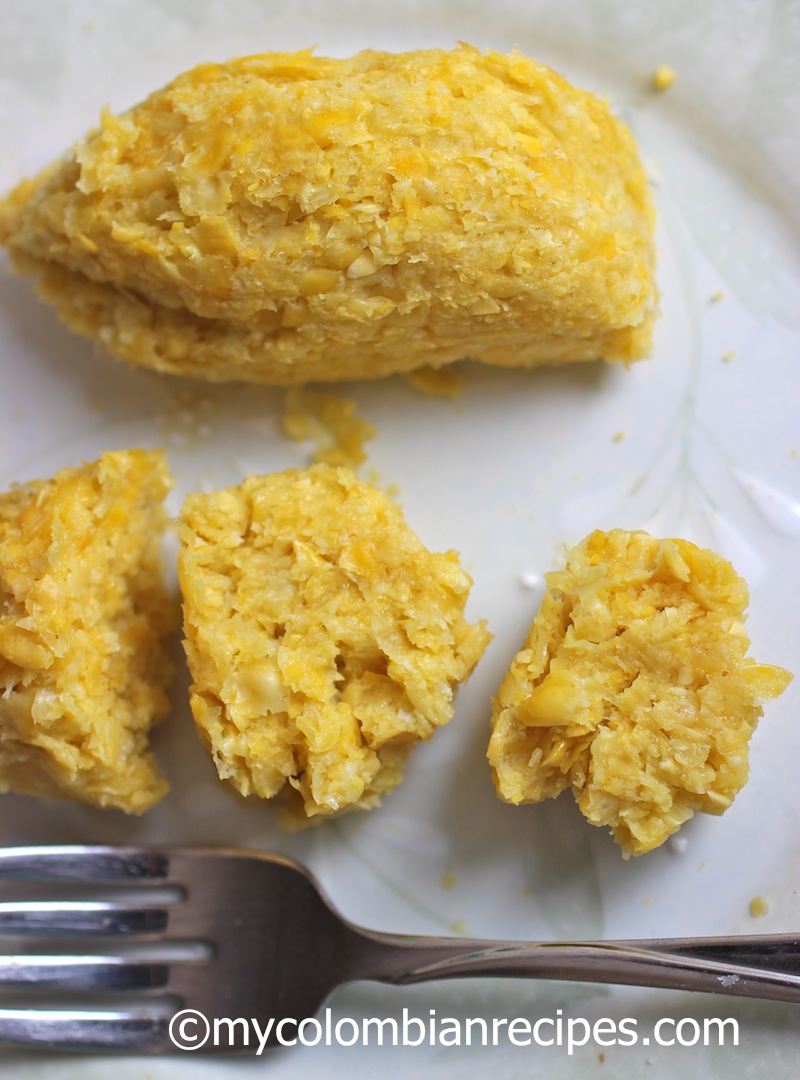 This recipe is simple to make and can be served as a snack, breakfast, appetizer or as light lunch.
Buen provecho!