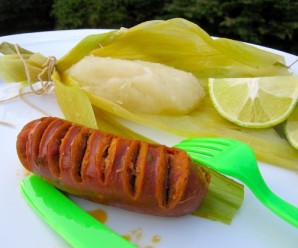 Bollo de Yuca (Yuca Wrapped)
Ingredients
2

pounds

yuca or cassava

Salt to taste

Corn husks or aluminium foil

for wrapping
Instructions
Cook the yuca in a large pot with salted water over medium heat for about 15 minutes or until fork tender.

Drain the yuca and remove any fibers from the center. Transfer to a large bowl,add salt and mash.

For each cake arrange 2 corn husks on a work surface. Divide the mashed yuca evenly and place in the center of the husks.

Roll the corn husks so that the filling is completely enclosed. Twist and tie the ends.

Have a pot with water ready for steaming. Steam the cakes, covered, for 1 hour.

Serve with chorizos on the side.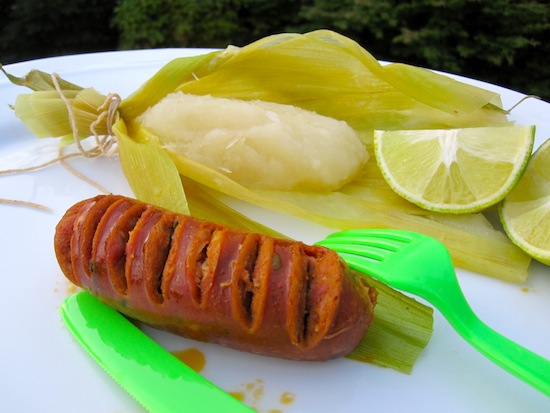 Bollo de Yuca is a popular dish from the coast of Colombia. It is mashed yuca or cassava, wrapped in corn husks, and is typically served as a side dish with chorizos and butifarras. Bollo de Yuca is kind of bland by itself, but serve it with chorizo, and you'll have the perfect couple! There is another variation of Bollo de Yuca made with anise seeds and coconut, and those are delicious all by themselves.
Buen provecho!