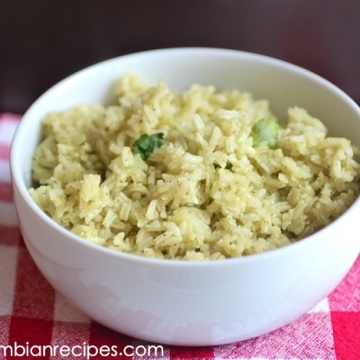 Arroz con Cilantro (Cilantro Rice)
Ingredients
1

cup

long grain rice

2

cups

chicken or vegetable broth

2

tablespoons

finely chopped white onions

1

garlic clove

minced

½

cup

chopped fresh cilantro

¼

teaspoon

ground cumin

Salt to taste

2

tablespoons

butter
Instructions
Place ½ cup of the chicken broth with the cilantro and cumin in the blender. Blend until well combined and set aside. Heat the butter over medium temperature in a medium pot.

Add the onions and garlic, and cook until the onions are soft for about 2 minutes.

Add the rice and stir it well, add the cilantro mixture and the rest of the broth and bring it to a boil.

Let the liquid reduce until it barely covers the rice, cover with a lid, reduce the temperature to low, and cook for about 20-25 min.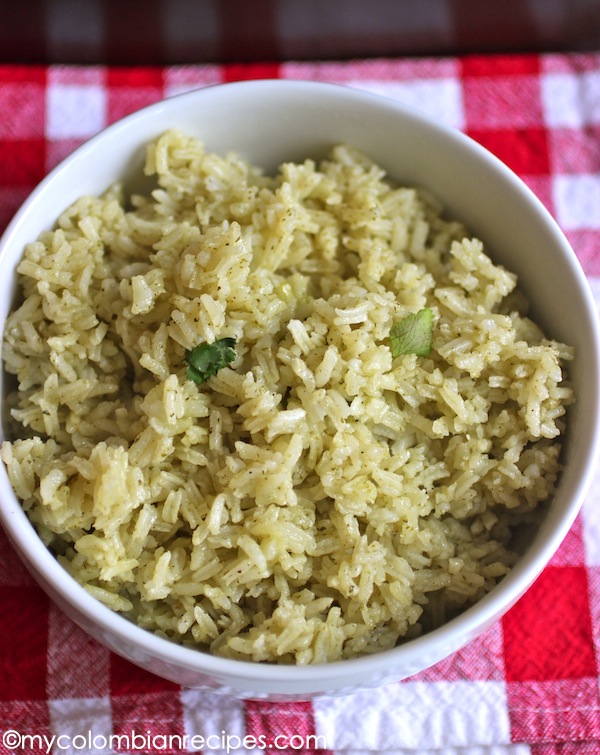 Cilantro is one of those flavors people either love or hate. I happen to love it and I can't cook without it. I hope you like cilantro, so you can enjoy today's delicious recipe.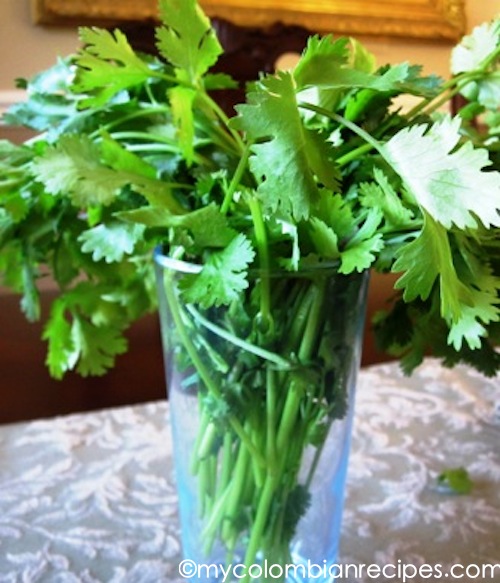 My readers have been requesting more recipes for side dishes, so today I am sharing a simple rice recipe that has huge flavor and a beautiful color. This Arroz con Cilantro is very convenient for those last-minute meals and goes well with fish, poultry, beef, pork or even beans. I really loved the flavors of this rice!
Buen provecho!