Arroz con Coco Blanco is a traditional Colombian rice dish from the coasts of the country. This coconut rice is an easy and simple side dish and it goes well with seafood.
This Arroz con Coco Blanco or Coconut Rice is a typical dish from the coast of Colombia and is simply delicious! It's creamy, soft and with amazing coconut flavor.
I remember having arroz con titoté and this recipe in Cartagena as a side dish with every meal and felt in love it with them.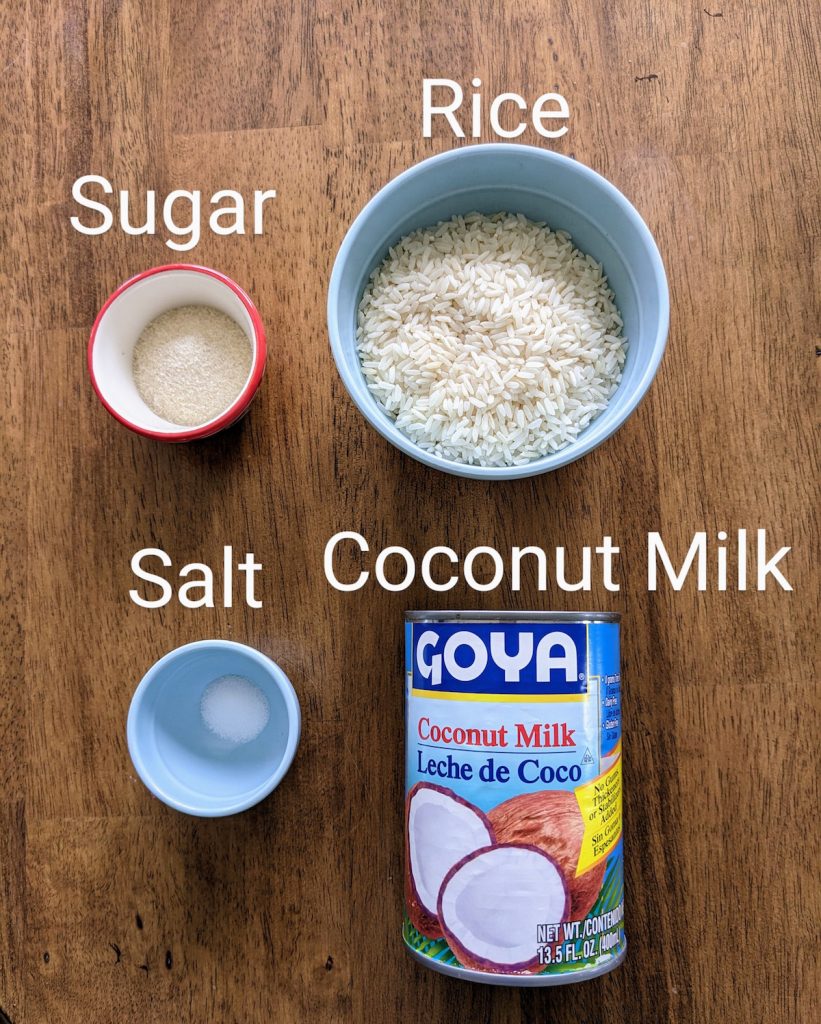 This quick and easy coconut rice recipe is delicious. It's made with just 4 ingredients and under 30 minutes.
How to Make Coconut Rice
Place the rice in a small pot, add the coconut milk, sugar and salt.
Bring to a boil over medium high-heat. Stir once, cover and reduce heat to low, cook for 20 minutes
Do not remove the cover. Remove the pot from the heat and let it seat for 5 minutes. Fluff the rice using a fork and serve immediately.
Serve it as a side dish with seafood, stuff it into a burrito, or use it as the base of a rice bowl just add beans, corn, salsa, and guacamole.
If you are a fan of rice recipes and want to try a different recipe than your traditional white rice, this coconut rice recipe is a must-try.
What to Serve with this Dish
Rice with coconut pairs nicely with seafood dishes. Some of my favorite main dishes are grilled salmon, fried whole fish and battered fish.
More Side Dishes to Try:
Roasted Potatoes with Avocado Sauce