This homemade battered fish recipe is perfect for a weeknight meal. It's full of flavor and easy to make.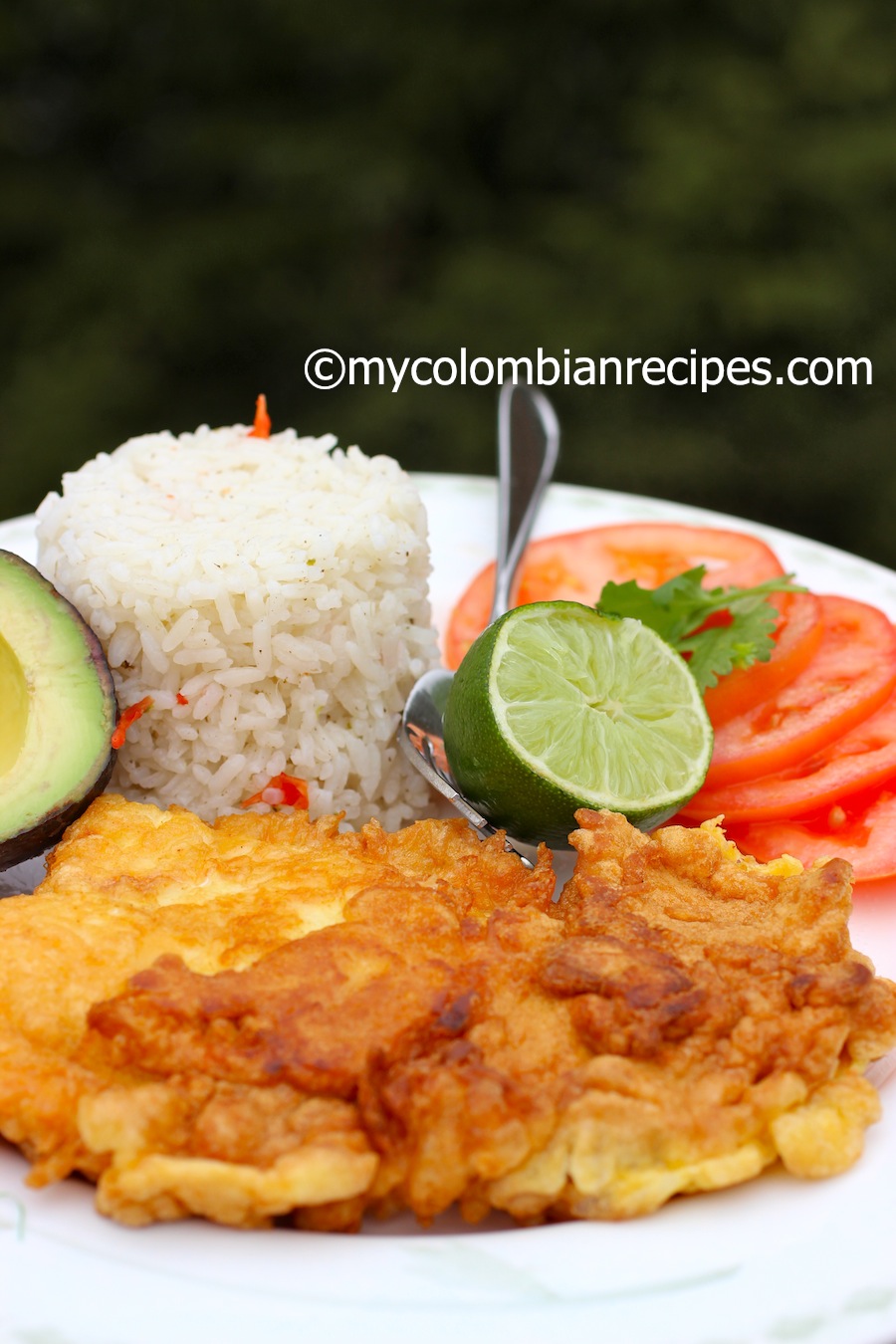 Today I am sharing another classic and easy to make Colombian recipe with you, a dish called Pescado Aborrajado. It is a simple and flavorful fried battered fish dish that is popular around the country.
This recipe is made with simple ingredients and you can turn plain fish fillets into a flavorful and crispy batter fish recipe. It's easy to make and always a crowd-pleaser for both kids and adults. This delicious dish is perfect for lunch or dinner.
What to Serve with this Battered Fish
Some of my favorite side dishes to serve with this battered fish are my coconut rice, and tomato and avocado salad. These potato salad, carrots and beets salad and rice with coca cola will pair perfectly with this Pescado Aborrajado too.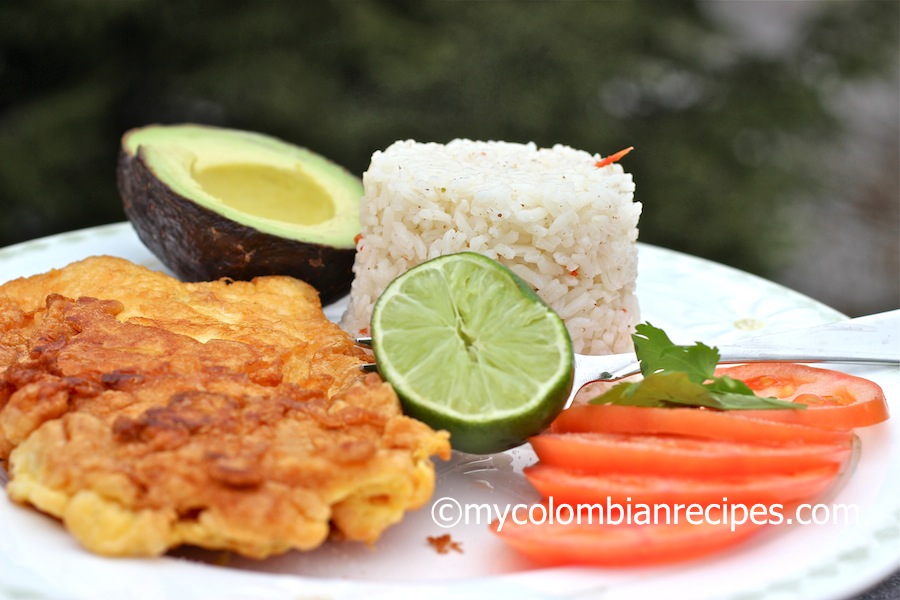 Making my grandmother's recipe for this Colombian-Style Battered Fish brought back a lot of wonderful memories for me. It had been a long time since I had Pescado Aborrajado. Mamita used to make it at least twice a month and I loved it!
I was very close to my grandmother growing up and spend a lot of time at her house, I even lived with her for a while. I was lucky enough to experience her cooking every day and really miss mamita and her Colombian food.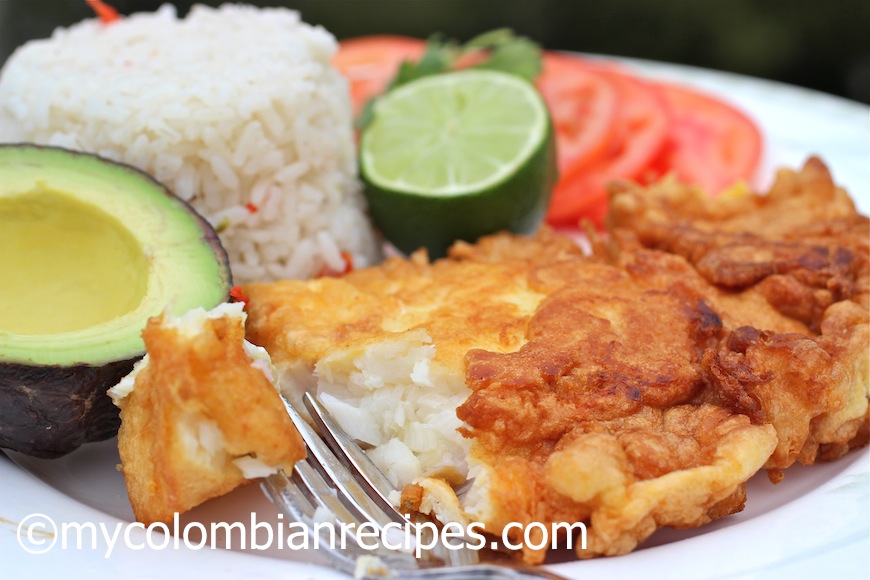 Type of Fish for this Recipe
You can use your favorite fish to make this dish. I recommend using cod, trout, halibut, tilapia or mahi mahi. Buy fresh fish with the skin removed to make the preparation easier or frozen fish fillets will also work.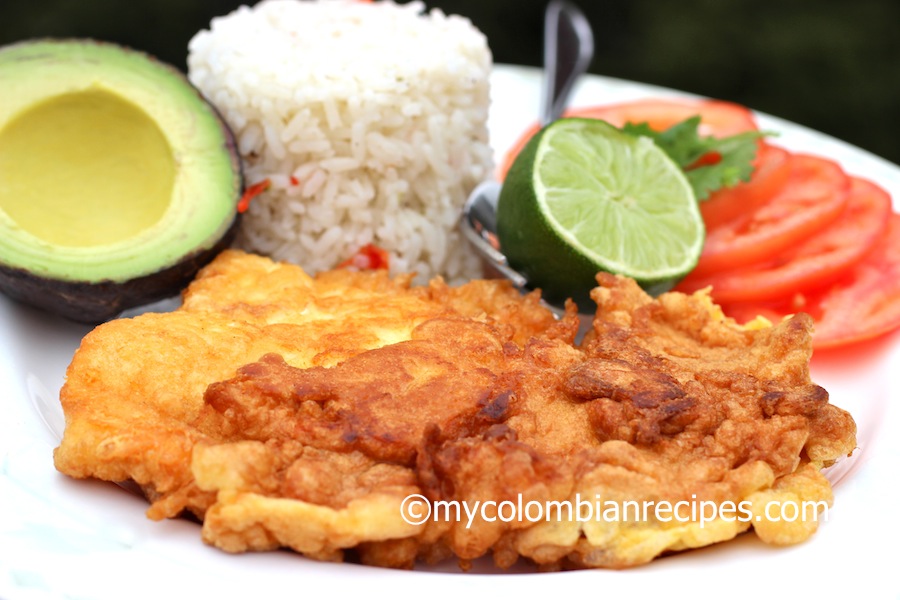 Tips to Make Battered Fish
It's best to serve battered fish immediately, as the crispy coating on the fish will soften as it sits.
Make sure that the oil is hot before adding the fish to the pan, or the fish will become very greasy. The oil should be shimmering and if you drop a small amount of batter in, it'll sizzle if the oil is ready.
Placing too many pieces of fish into the fryer at a time will quickly drop the temperature of your oil. Add a couple pieces of fish at a time, giving them space and time to get crispy.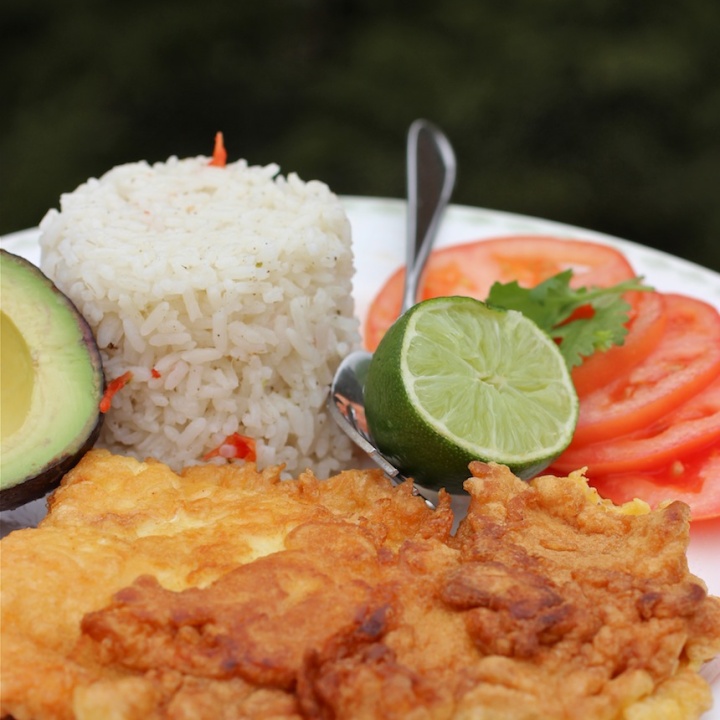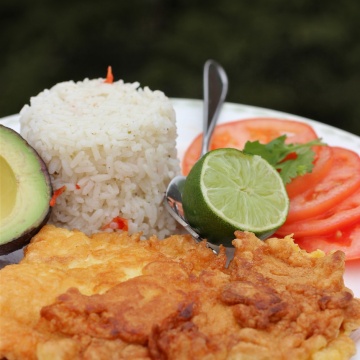 Pescado Aborrajado Recipe (Colombian-Style Battered Fish)
Ingredients
Batter:
1

egg

beaten

4

tbsp

all-purpose flour

½

tbsp

sazon Goya with azafran

½

cup

milk

Salt and pepper
Fish:
4

cod or trout fillets

Salt and pepper

½

teaspoon

ground cumin

Vegetable or canola oil for cooking the fish
Instructions
To make the batter:
In a mixing bowl, combine the beaten egg, flour, sazon goya, milk, salt and pepper. Whisk to make a smooth batter.
Prepare the Fish:
Season the fish with salt, pepper and ground cumin. Dip the fish fillets in the batter, letting the excess drip off.

Heat about 2 inches of oil in a skillet. Fry the fish for about 5 to 7 minutes until crispy and brown. Remove the fish and place on paper towels. Season with salt and pepper and serve warm.
Nutrition
Calories:
801
kcal
Carbohydrates:
8
g
Protein:
164
g
Fat:
8
g
Saturated Fat:
2
g
Polyunsaturated Fat:
2
g
Monounsaturated Fat:
1
g
Trans Fat:
0.01
g
Cholesterol:
432
mg
Sodium:
514
mg
Potassium:
3795
mg
Fiber:
0.2
g
Sugar:
2
g
Vitamin A:
473
IU
Vitamin C:
9
mg
Calcium:
191
mg
Iron:
4
mg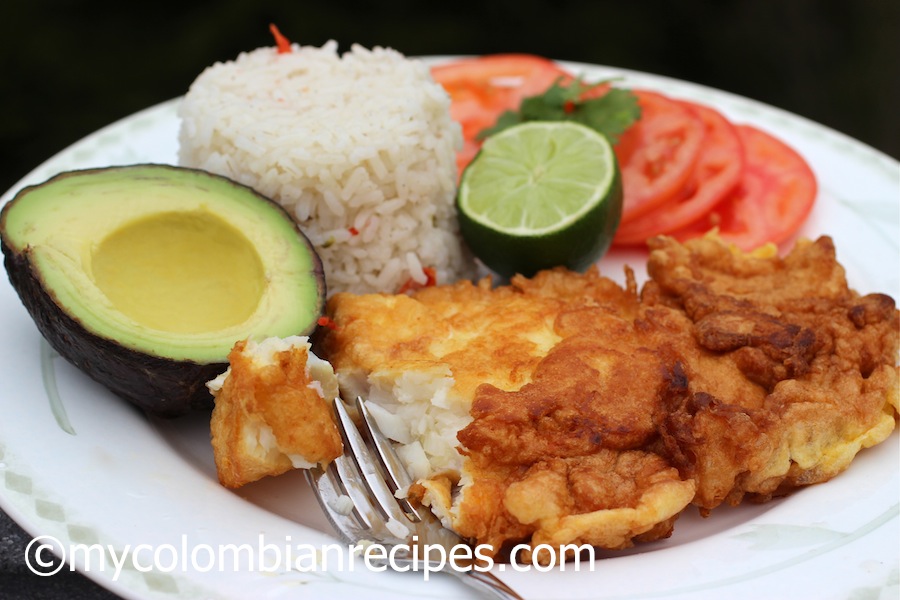 I hope you enjoy this Pescado Aborrajado as much as I do. My grandmother made this dish with trout or cod fish. I used cod fish this time, but feel free to use trout. Either way, this is a simple, but delicious dish.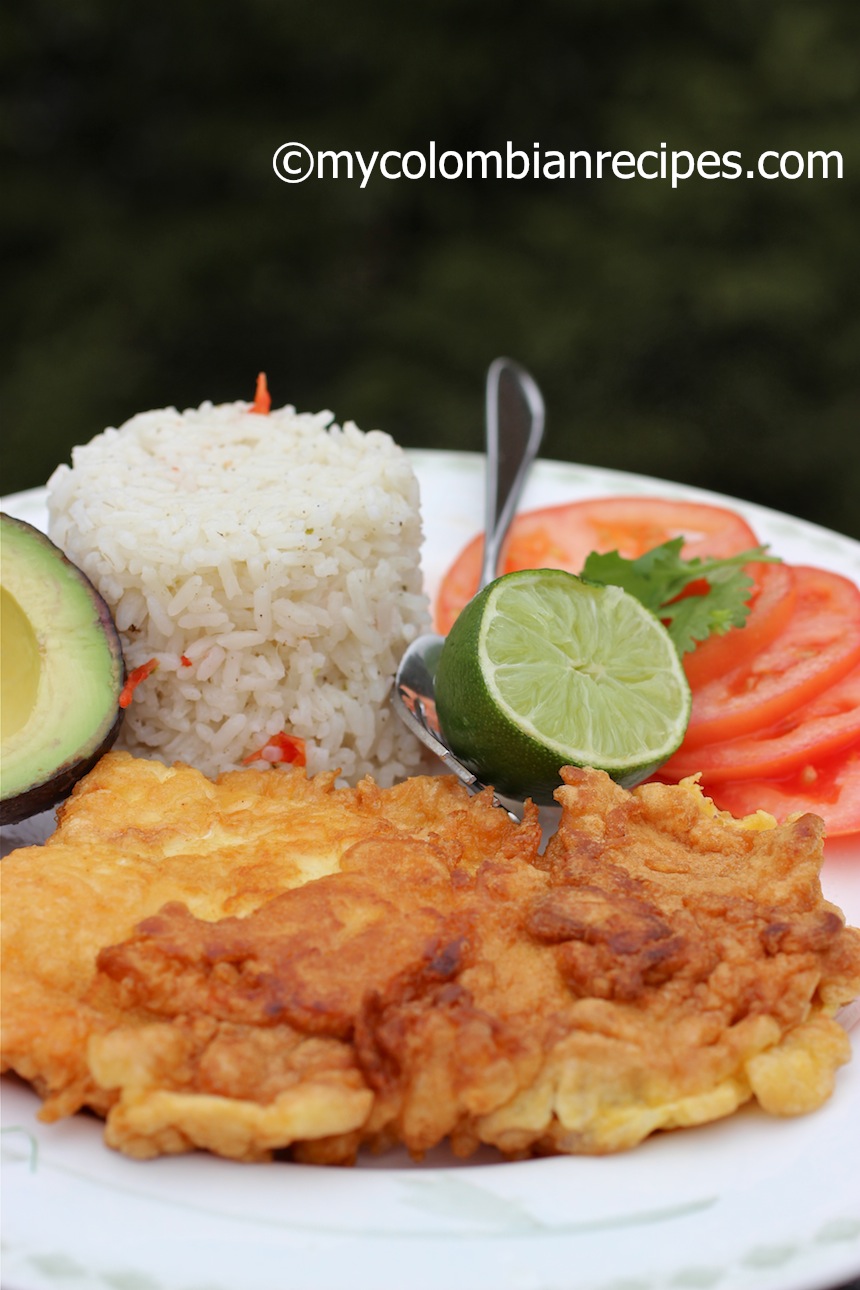 More Seafood Recipes to Try
Cazuela de Mariscos (Seafood Stew)
Arroz con Camarones (Rice with Shrimp)
Pescado Frito (Fried Whole Fish)