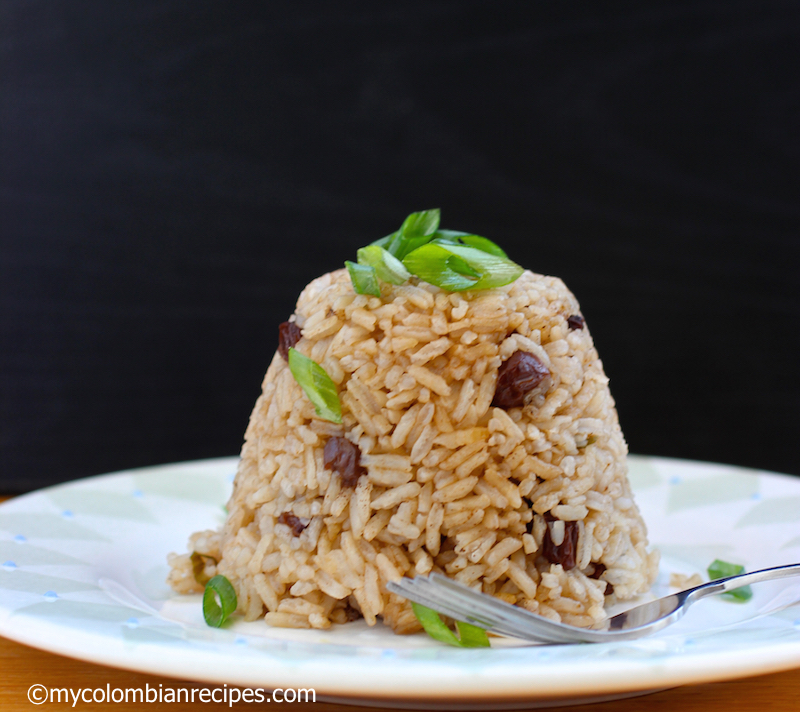 I posted a rice with cola recipe when I started this blog, as this is one of my favorite side dishes for entertaining. One of my aunts always made this rice for our family parties and I loved it. My husband is not a big fan of raisins and that is why I always made it without the raisins, but yesterday I made it for lunch and I decided to add the raisins...he didn't complain 🙂 This Rice with Coca- Cola and Raisins (Arroz con Coca- Cola y Pasas) with It is sweet and sticky and delicious.
Try it.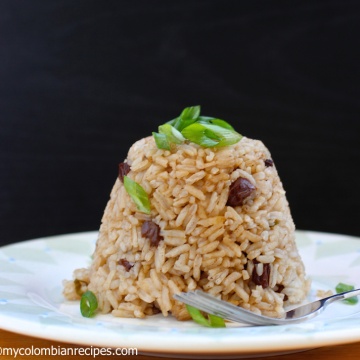 Rice with Coca-Cola and Raisins (Arroz con Coca- Cola y Pasas)
Ingredients
1

cup

long-grain white rice

2

cups

Coca-cola

½

cup

water

1

tablet chicken or vegetable bouillon

2

tablespoon

butter or oil

3

tablespoon

chopped scallions

plus more for garnish

½

cup

raisins
Instructions
Place the rinsed rice in a medium saucepan. Then add the butter, coca-cola, water, chicken or vegetable bouillon, raisins and scallions.

Bring to a boil over medium high heat. Stir once, cover, reduce the heat to low, and cook for 20 minutes, remove the pan from the stove and let it sit for 5 minutes. Fluff the rice using a fork and serve immediately.