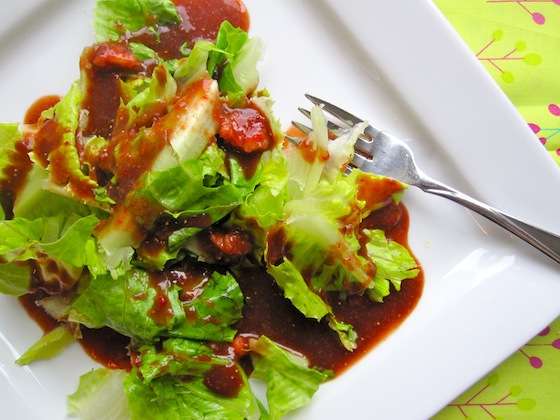 One of the best parts about the hot summer are the cool salads. I made this Strawberry Vinaigrette about three weeks ago, but I forgot to post it. It is a simple and easy recipe to make using fresh strawberries, so get them while you can and drizzle this beautiful dressing over some nice greens.
Buen provecho!
Ingredients
1/2 pound fresh strawberries
1/4 cup balsamic vinegar
1/4 cup sugar
1/4 cup t extra-virgin olive oil
Salt and pepper, to taste
Directions
Place the balsamic vinegar, strawberries and sugar in a blender, cover and process until pureed.
While processing, gradually add oil, processing until thickened. Transfer to a large bowl or jar, cover and store in the refrigerator.
This was printed from MyColombianRecipes.com