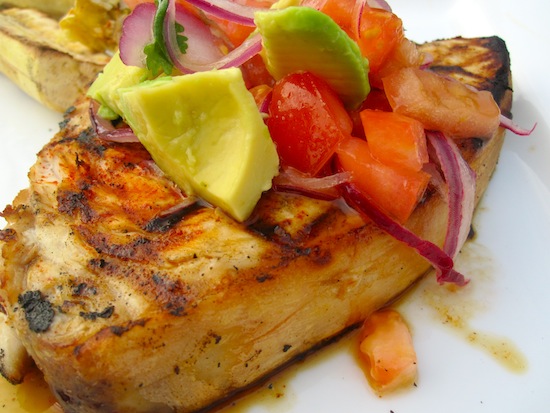 I made this dish last week after I found myself overcome with a craving for swordfish and aguacate (avocado). The delicate fish meat was perfect with the avocado salsa, and the tiny diced jalapeño gave the it all just the right amount of heat.
This is a light and nutritious dish and excellent served either on a bed of lettuce leaves or over plain white rice. If you have leftovers just make some swordfish and avocado salsa tacos, like I did!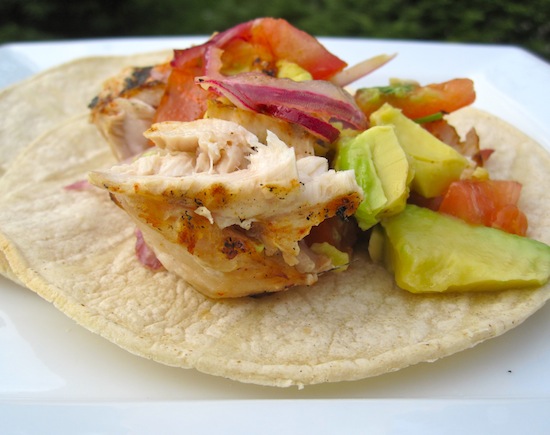 Swordfish has a firm texture that makes it ideal for cooking on the grill, but this dish is also good with grilled tuna steaks, salmon, tilapia or chicken.
Enjoy it!
Ingredients
(4 servings)
Fish

4 swordfish steaks
1 tablespoon olive oil
Salt and pepper
1/2 teaspoon ground cumin
1/2 teaspoon paprika
1/4 teaspoon garlic powder

Avocado Salsa

1 avocado, peeled and diced
1/2 jalapeño pepper, finely chopped
Juice of 2 limes
2 tomatoes, diced
1/3 cup red onion, sliced
3 tablespoons fresh cilantro
1 tablespoon olive oil
Salt and pepper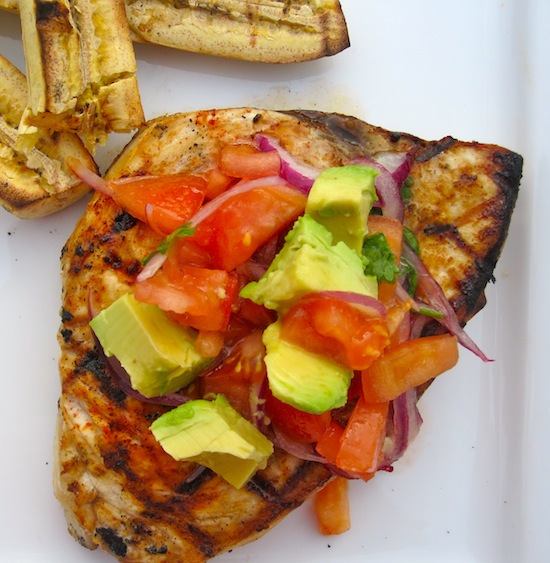 Directions
o make the Avocado Salsa: Place the avocado, jalapeño, onion, lime juice, tomato, chopped cilantro and olive oil in a small bowl. Mix well and season with salt and pepper. Set aside.
Pre-heat the grill on high heat and oil the grill rack. Coat the swordfish with olive oil.
In a small bowl, mix together the garlic powder, cumin, paprika, salt and pepper. Sprinkle both sides of each swordfish steak generously with the spice rub.
Grill the swordfish directly over high heat, turning once, until grill-marked, firm to the touch and opaque throughout, 3 to 4 minutes per side.
Place the swordfish steaks on individual plates and top with the avocado salsa. Garnish with lime wedges and cilantro sprigs and serve.
This was printed from MyColombianRecipes.com