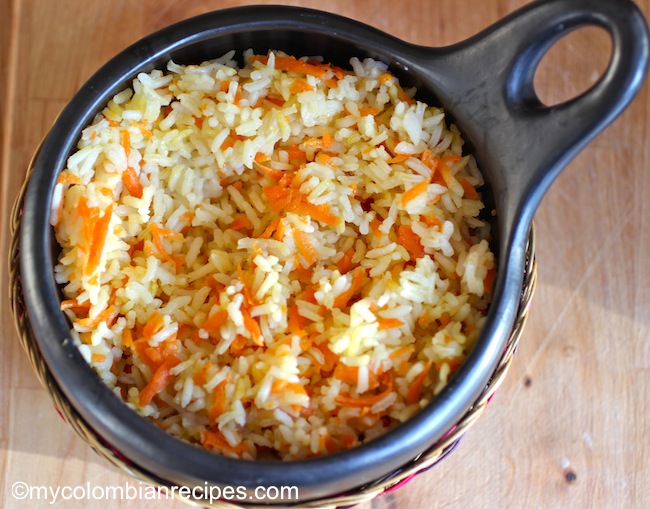 Rice is a Colombian and Latin cuisine side dish staple, and it is hard to imagine a meal without a rice dish. Some Colombian people eat rice with beans for breakfast. One of my favorite ways to make rice is to cook it with vegetables. This Rice with Carrots (Arroz con Zanahoria) is very easy to make and popular in Colombian homes.
Buen provecho!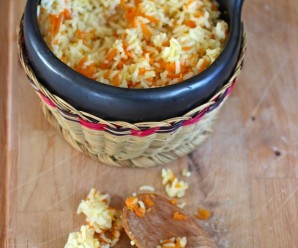 Arroz con Zanahoria (Rice with Carrots)
Ingredients
2

cups

long grain white rice

4

cups

vegetable stock

2

tablespoon

vegetable oil

½

teaspoon

salt

1

cup

grated carrots
Instructions
Rinse the rice thoroughly by placing it into a strainer and running cool water over it.

Place the rice in a medium saucepan; then add the vegetable stock, oil, carrots and salt.

Bring to a boil over high heat. Stir once and cover, reduce to low heat and cook for 20 minutes.

Remove the pot from the stove and let it sit for 10 minutes. Fluff the rice using a fork and serve immediately.