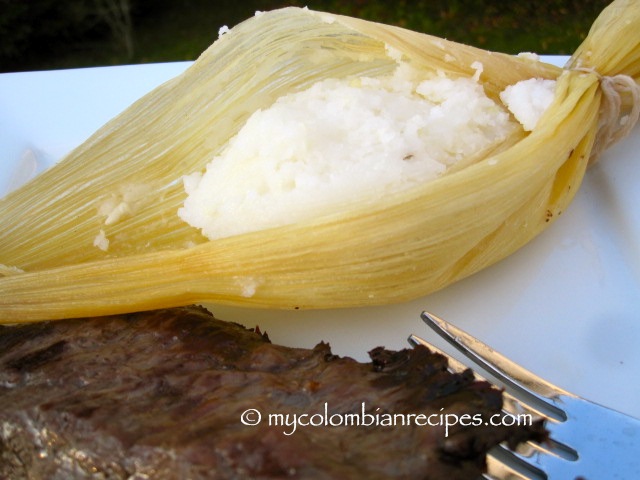 Bollo Limpio is a wrapped corn cake from the city of Barranquilla, in Colombia. It is usually served with chicharrón, chorizos, butifarras, and other Colombian fried meats on the side. Other popular bollos recipes in Colombia are Bollos de Yuca (Cassava Rolls) and Envuelto o Bollo de Mazorca (Fresh Corn Rolls)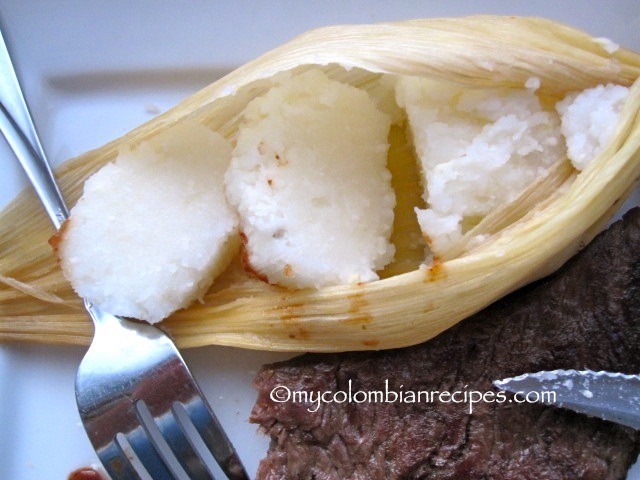 Bollo Limpio is one of those dishes you don't normally find at Colombian restaurants in the United States, which is a huge reason to make it yourself 🙂
Buen provecho!
Ingredients
(6-8 Bollos)
5 cups cooked hominy corn
2 cups grated or crumbled queso fresco
6 tablespoons of melted butter
Salt to your taste
Corn husks for wrapping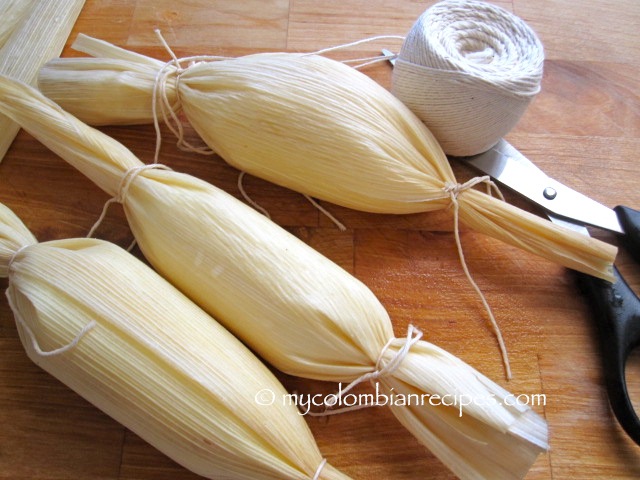 Directions
Place the corn, cheese, melted butter and salt in the food processor and mix until the corn is pureed.

Transfer mixture to a bowl and let it sit for 15 minutes.

For each bollo, arrange 2 corn husks on a work surface. Divide the mixture evenly and place in the center of the husks.

Roll the corn husks so that the filling is completely enclosed. Twist and tie the ends.

n large pot place about 2 cups of water. Place the pot on the stove over high heat until the water is boiling, reduce the heat to a simmer and cook for about 40 to 45 minutes.
This was printed from MyColombianRecipes.com