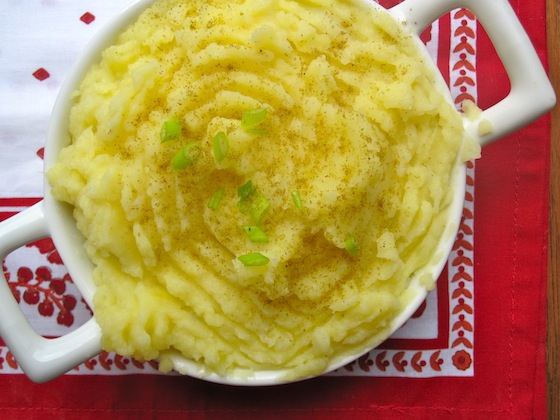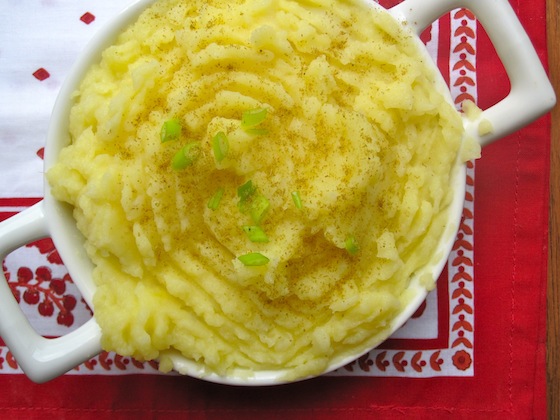 Today I want to share with you a Colombian-Style Mashed potatoes recipe or "Naco de papas". We are mashed potatoes fans around here. My husband and my son can't get enough of the them. This dish is very popular in the department of Boyacá. I hope you enjoy our creamy version for this classic dish as much as I do.
Buen provecho!
Ingredients
(About 6 servings)
2 pounds yellow potatoes
Salt and pepper
2 egg yolks
1/2 cup whole milk
1/2 cup heavy cream or crema de leche
1/4 cup butter
1/2 cup shredded queso blanco or mozarella cheese
Ground cumin for garnish
Scallion for garnish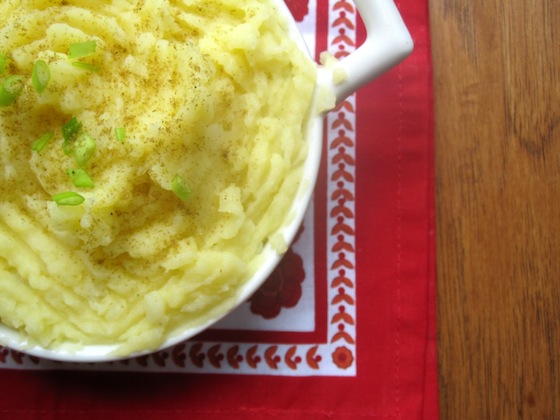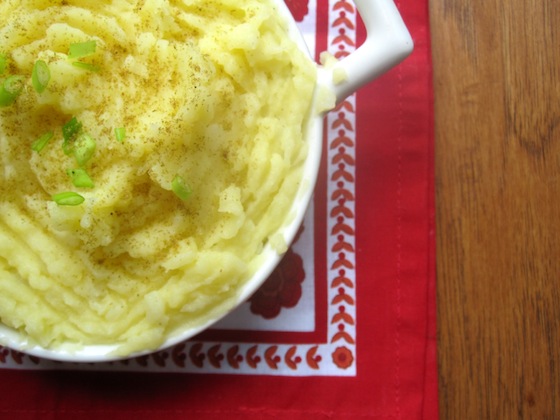 Directions
Peel and dice potatoes. Place in a medium pan, add the salt, and cover with water.
Bring to a boil over medium-high heat and then reduce heat to medium. Cook until potatoes are tender.
Heat the milk in a pot over medium heat until simmering. Remove from heat and set aside.
Remove the potatoes from the heat and drain off the water. Mash the potatoes and add the milk, butter, egg yolks and cheese & stir to combine. Sprinkle with ground cumin and scallions. Serve warm.
This was printed from MyColombianRecipes.com