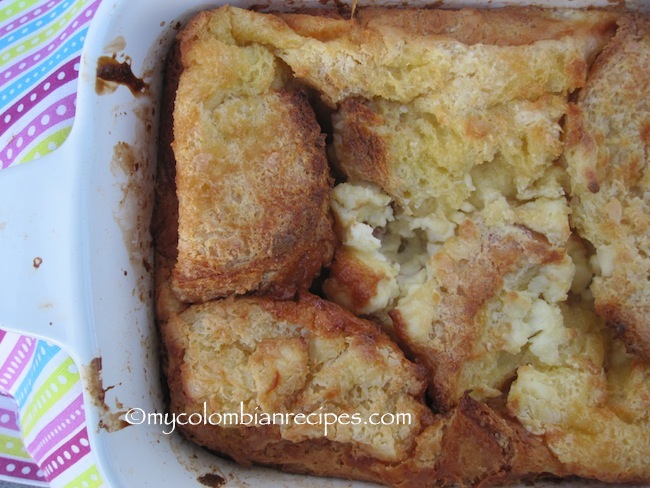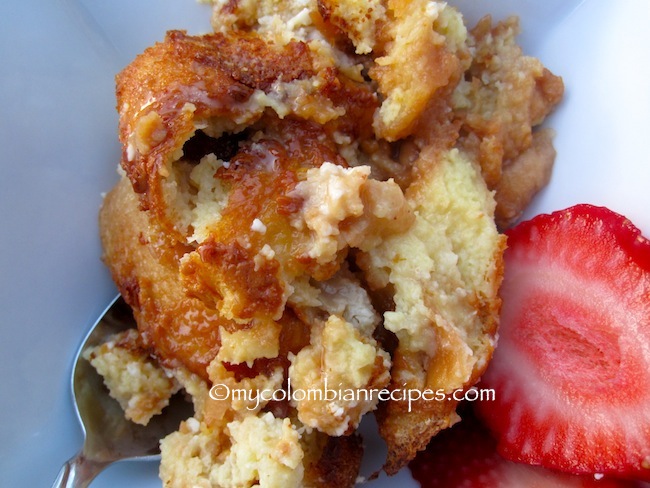 Today I have a recipe to sweeten your day and to celebrate the beginning of autumn, my favorite season. I have tried quite a few bread pudding variations, and this creation is definitely one of my favorites.
I added dulce de leche and cream cheese to my classic bread pudding recipe. The result was a wonderful dessert with all the comfort of the classic bread pudding, with the excitement of familiar flavors that reminded me of childhood.
Buen provecho!
Ingredients
1 small loaf of French bread, sliced 1/2-inch thick
11/2 cups of dulce de leche
1/4 cup of sugar
4-oz cream cheese, room temperature
4 eggs
1 cup whole milk
1 cup of heavy cream
1 teaspoon vanilla extract
Directions
Preheat oven to 350 F and lightly butter a 8×8-inch baking pan.
Arrange half of the bread at the bottom of the dish, and cut the slices to fit. Spread the dulce de leche on top and cover with the remaining bread.

In a large bowl, cream together cream cheese and sugar. Whisk the eggs, the milk, heavy cream and the vanilla together and pour over the bread. Press to soak.
Cover with foil and bake for 20 minutes. Remove the foil and continue baking for 15 minutes more or until the pudding is set. Remove from the oven and serve with more dulce de leche if you like.
This was printed from MyColombianRecipes.com