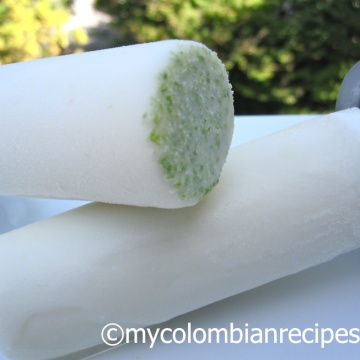 Paletas de Limón (Creamy Lime Popsicles)
Ingredients
1

tablespoon

freshly grated lime zest

½

cup

fresh lime juice

1

cup

heavy cream

½

cup

whole milk

1

teaspoon

cornstarch

1

15 oz can sweetened condensed milk

2

tablespoons

sugar
Instructions
Place all the ingredient in a blender. Blend until well combined.

Pour into popsicle molds or paper cups. If using cups, youu2019ll need to insert wooden popsicle sticks. Freeze for about 5 hours, or until firm.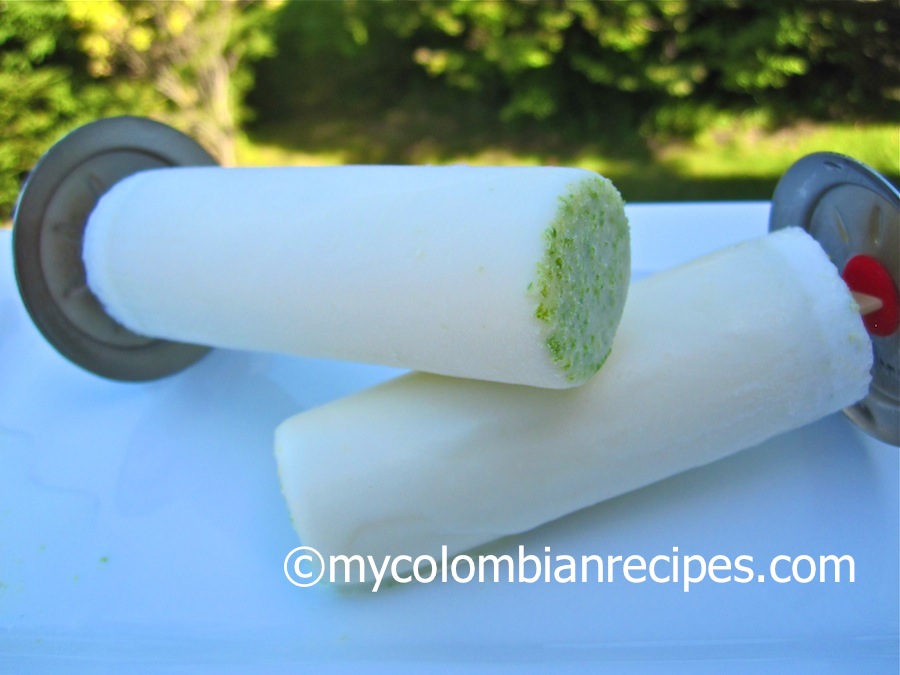 What's more fun and satisfying on a hot summer day than a frozen treat on a stick? On that tip, how about some homemade paletas? These little frozen treats are just right for beating the summer heat. If you haven't heard of paletas, they're a popular Latin American popsicle made in various flavors. The more traditional ones are made with fresh fruit like, coconut, watermelon pineapple, mango, berries, tamarind or passion fruit. The fruit is sometimes blended with milk, condensed milk, or cream, to make milk Popsicles (paletas de leche), or the fruit is mixed with sugar and water, to make water popsicles (paletas de agua). There are other variations such as avocado, chili, chocolate, rum and dulce de leche among others. Paletas are very easy to make at home and the best thing is that you don't need an ice cream maker to make them, all you need are popsicle molds or small paper cups and wooden sticks.
In Colombian and other Latin American countries, almost every kid grows up eating Paletas. Traditionally in Colombia, paletas are sold by vendors called Paleteros, who sell the paletas out of a small cart that they push around the city, or you can buy them in neighborhood tiendas (convenience stores). Every time I talk about Paletas it reminds me of my childhood in Colombia, when we would wait for the Paletero cart to come by the house or outside the schools on a sunny day. I would save some of my lunch money so that I could buy paletas at the end of the school day.
Today I want to share with you one of my favorite summer treats, my mom's Paletas de Limón (Lime Popsicles) recipe. These popsicles are creamy, sweet, tart and absolutely delicious. I hope you enjoy them as much as I do!Buen provecho!