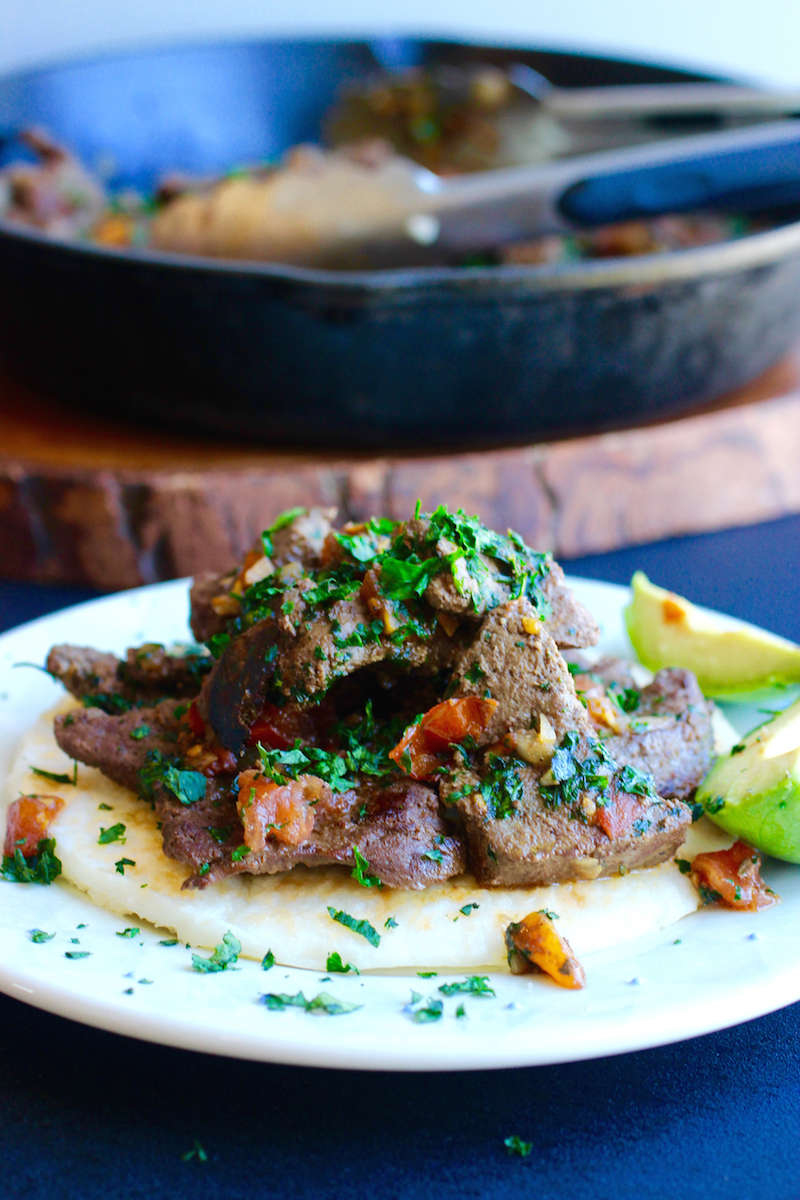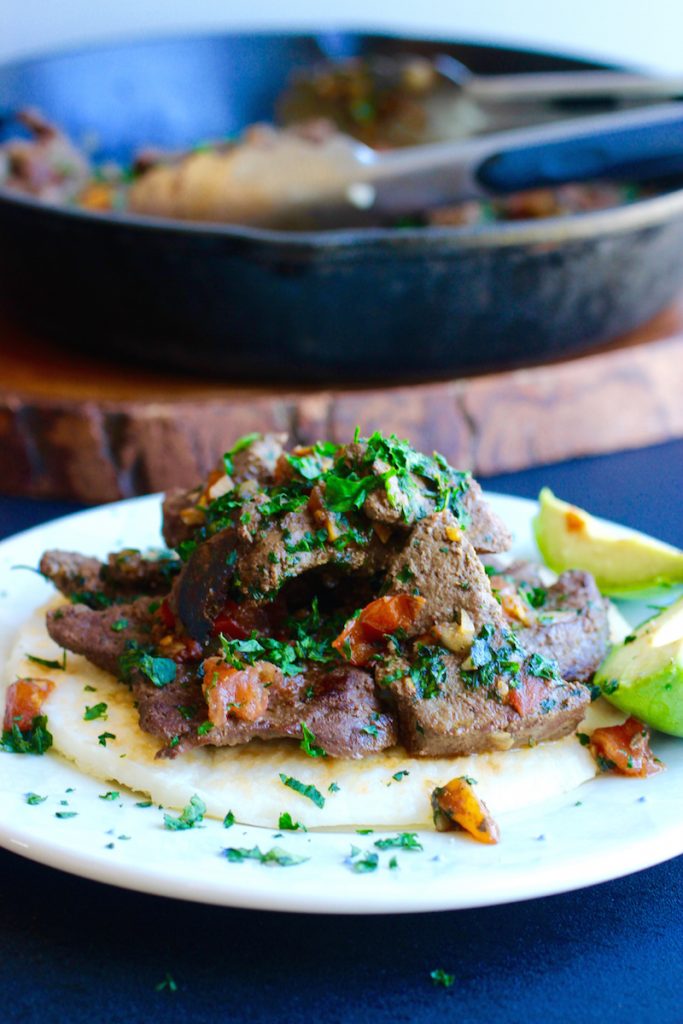 This is a sponsored post on behalf of Rumba Meats. All opinions are entirely my own.
IIt seems like people are either big fans of liver, or they are not! If you are a fan, then you will certainly enjoy this Colombian version. If you're not a fan of liver, this may be the dish to change your mind! Liver is very popular in Colombian and Latin American cuisine. I grew up watching my grandmother and my mom cook liver in various ways, creating all sorts of different recipes. This particular recipe is very easy and quick to make, and it's tender and full of flavor. I wanted to make this recipe more appealing to my kids so I cut the Rumba® Meats liver in small pieces and served it on top of an arepa, which they already love.
I'm sharing this Arepa with Beef Liver in Creole Sauce (Arepa con Higado en Salsa Criolla) recipe today as part of the Hispanic Heritage Month campaign by Rumba® Meats. I'm honored to be part of this campaign because the main reason I created this blog, over ten years ago, was to put my family recipes in writing and pass them on to my kids. Teaching my kids about their Colombian heritage and my wonderful childhood memories in Colombia is very important to me. Most of my memories growing up are linked to Colombian food. Now that my oldest son is a teenager, I want him to learn how to cook all of these Colombian dishes and maybe one day pass them to his own children.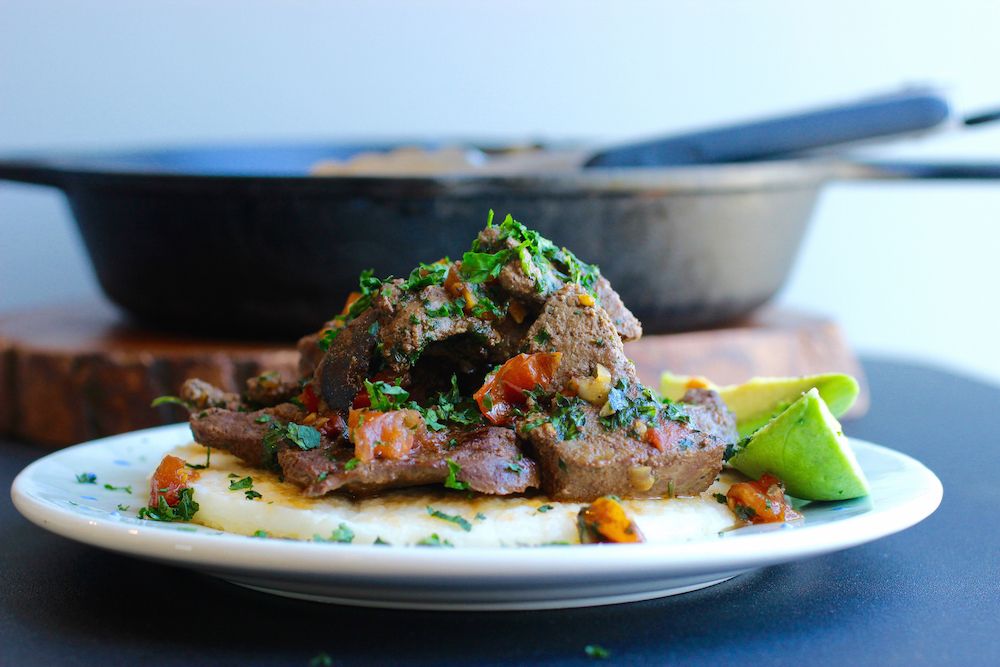 Rumba Meats® offers products that help families share their heritage through food by providing the ingredients to make traditional dishes like this Beef Liver with Creole Sauce. Visit their site to find their store locations in the United States and how to order online for doorstep delivery. Also, I want to share with you a wonderful opportunity that Rumba Meats is offering. In honor of Hispanic Heritage Month, USHLI (United States Hispanic Leadership Institute) is partnering with Rumba® Meats to form a scholarship program. The Rumba Meats Scholarships will go to high school seniors demonstrating leadership and a commitment to preserving their Hispanic heritage. This video features last year's scholarship recipients and I loved seeing how the scholarship will impact their lives.
During Hispanic Heritage Month, the purchase of Rumba®Meats products helps fund additional scholarships for Hispanic high school seniors through the United States Hispanic Leadership Institute. More information about this partnership and USHLI can be found on the Rumba® Meats site here.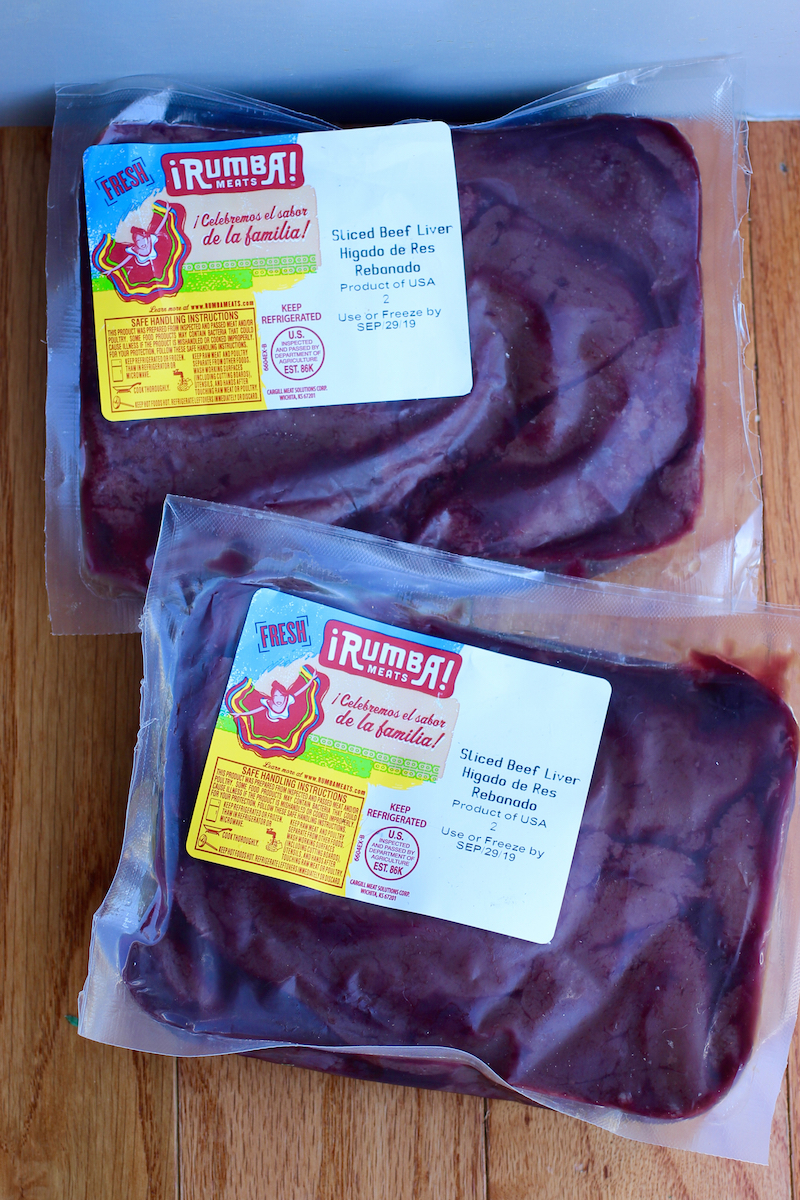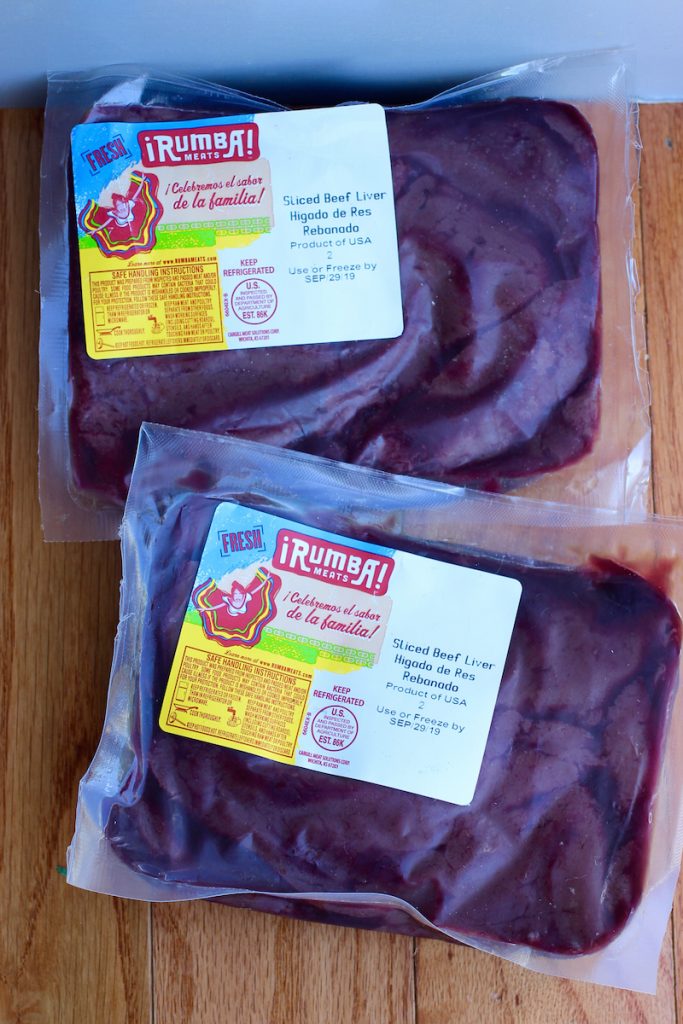 Buen provecho!
Ingredients:
3 tablespoons of canola or olive oil
4 garlic cloves, diced
1 ½ lb Rumba® Meats liver, sliced into strips
Salt and black pepper to taste
1 onion, diced
3 tomatoes, diced
1 teaspoon ground cumin
Fresh parsley or cilantro, chopped
Cooked arepas for serving
Watch the step by step video here:
Directions
Heat a large skillet over medium-high heat. Add 2 tablespoons of oil and add the liver strips, working in batches if necessary. Cook for about 2 minutes or until browned on both sides. Season with salt and pepper to taste. Remove liver from skillet and set aside on a plate.
Add the remaining oil to the same skillet. Add the onions, tomatoes, garlic and cumin. Sauté until the vegetables are soft. Add the liver back to the skillet and cook for 2 minutes more. Sprinkle with fresh parsley or cilantro and serve the liver on top of an arepa.
This was printed from MyColombianRecipes.com