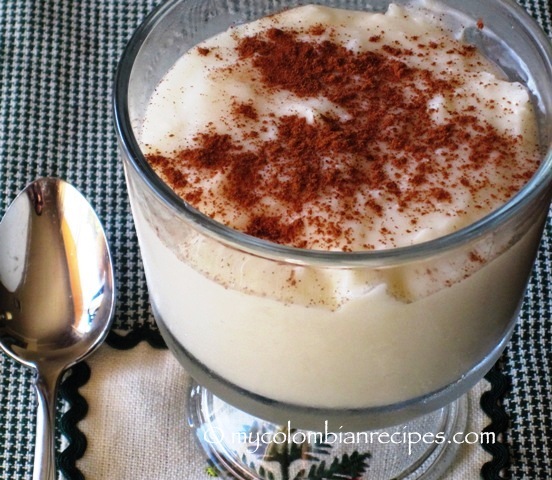 Today I want to share some of the Christmas and New Year's traditions that I grew up with in Colombia. Like many people who left Colombia and have been in another country for a long time, I've lost touch with many of these wonderful traditions. Colombia is mostly a Catholic country, so most of the December celebrations are based around this religion.
El Día de las Velitas (The Day of the Candles): December 7th is when people light candles in front of their houses or on their balconies, in honor of the Virgin Mary and the Christmas lights are turned on for the first time.

Alumbrados Navideños (Christmas Lights): Every December, Colombian cities and towns are filled with wonderful decorations with lights. I was lucky to grew up in Medellín, where during the Christmas season, plazas, parks, rivers and streets, shine with the most colorful, beautiful and creative art, made with lights. I took rides with my friends or family to see these lights on a chiva, what literally translates goat, yet is a colorful and rustic open bus. There were drinks, loud music and we would sing our favorite songs throughout the ride around the city, while looking at the Alumbrados (Christmas lights).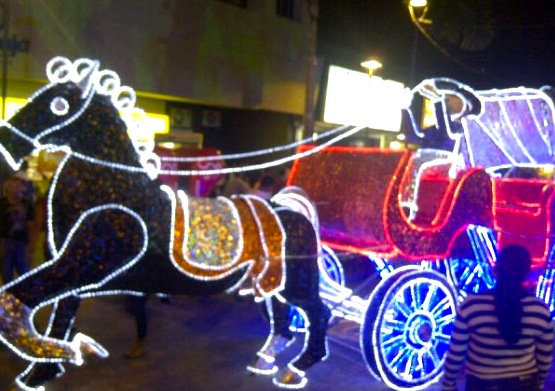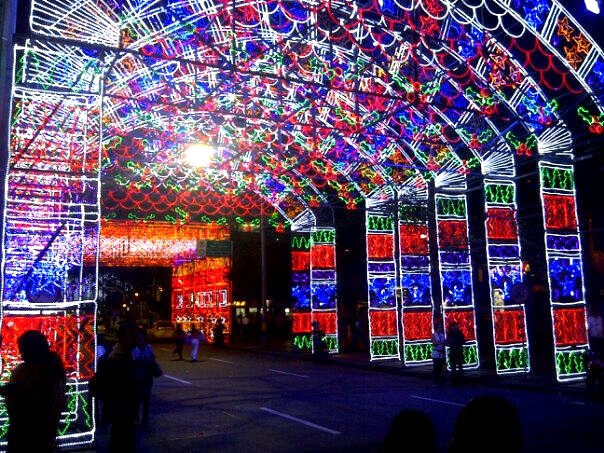 (These beautiful pictures of Alumbrados in Medellín were taken by Camilo, a very good friend from Colombia. Thank you,Camilo!)
El árbol de Navidad (The Christmas Tree): This tree is usually located beside the nativity. We place gifts under the tree for family and friends which we give on December 16, when the Novena de Aguinaldos starts. Aguinaldo means Christmas gift in Spanish.
Las Novenas (Christmas Prayers): Novenas are daily prayers beginning nine days before Christmas, to prepare before the arrival of El Niño Jesus (the baby Jesus). We go from one relative's home to another every night and gather around the pesebre (nativity) and have Christmas appetizers, pray and sing villancicos (Christmas carols), which we sing along with rattles we make of bottle caps passed through a wire. This was one of my favorite traditions.
Noche Buena (Christmas Eve Dinner): These festivities start late in the evening with family members gathering around a table filled with all our traditional Colombian Christmas foods. Our parties are full of joy, drinks, music and dancing. Children wait for el niño Jesus in Colombia to bring the gifts. While we knew about Santa Clause, he didn't come to Colombia 🙂
Traditiones para Fin de Año (New Year's Traditions): Some of the traditions for celebrating the New Year in Colombia may sound kind of crazy to people from other cultures, but many Colombians will be performing some of these traditions on December 31. Here is a list of a few such traditions and their translations, bearing in mind that I am in no way suggesting that you perform any of them! 😉
Las Uvas (The Grapes): Eat 12 grapes at midnight, each grape representing a month in the New Year, and make a wish every time a grape is eaten.
Champaña (Champagne): Champagne is poured all over the body at midnight for prosperity.
La Maleta (The Suitcase): Run around the block with an empty suitcase at midnight on December 31, and the New Year will be filled with travel.
Los Calzones Amarillos (The Yellow Underwear): Wear yellow underwear to have prosperity in the New Year.
Here are some traditional Christmas Colombian dishes, if you are looking for more recipes to make this holiday season check my post with 30 appetizers, desserts, drinks, main dishes and side dishes.
Natilla Colombiana (Colombia-Style Pudding)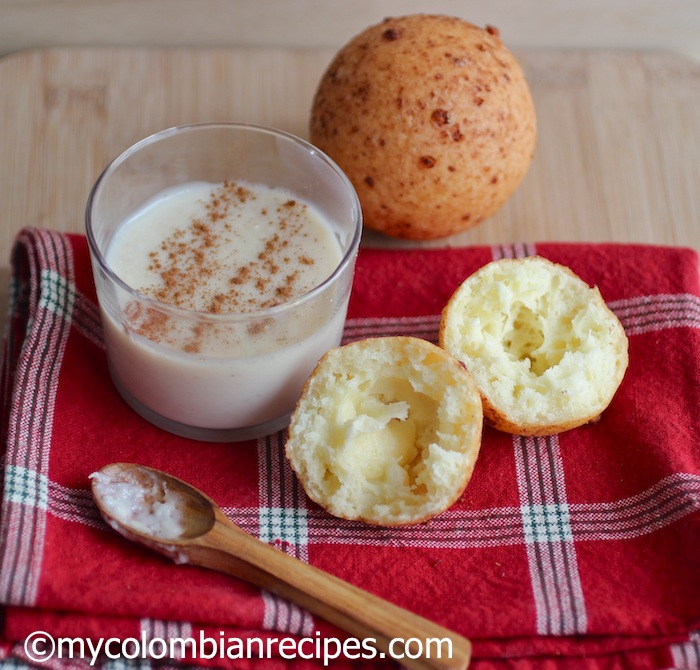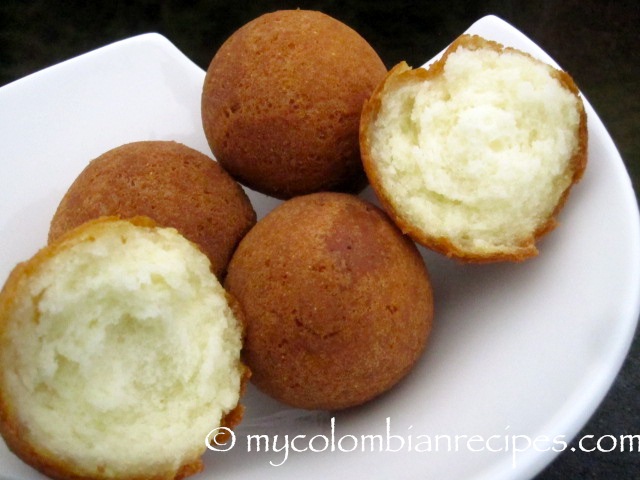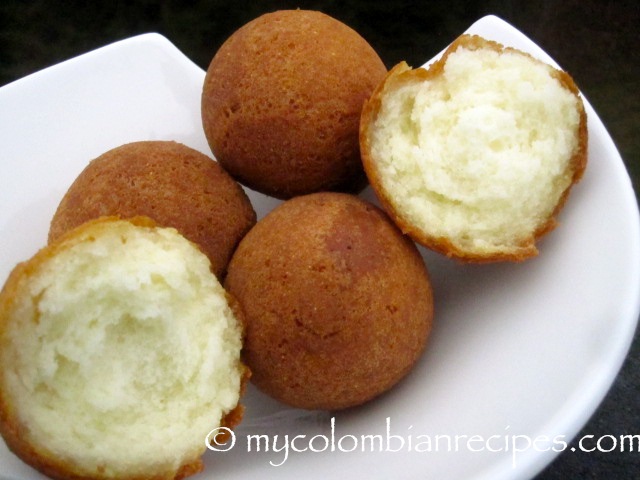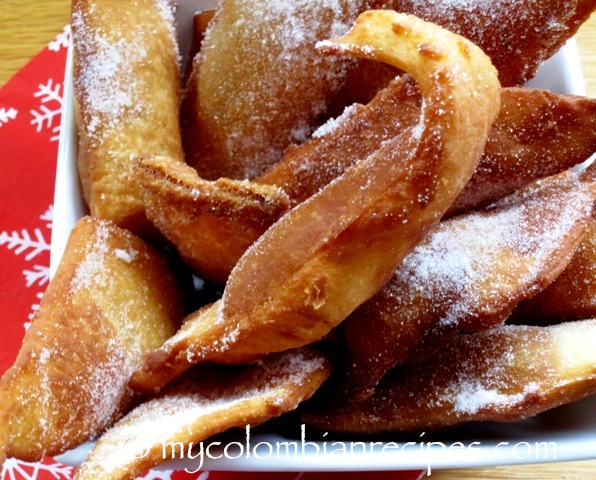 Brevas Caladas (Colombian-Style Figs with Syrup)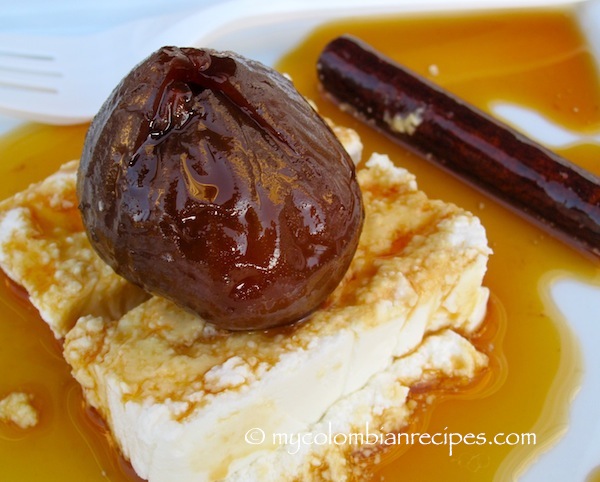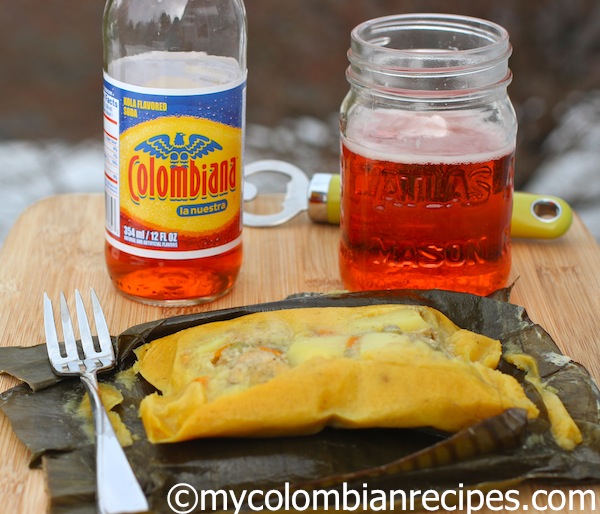 Lechona Tolimense (Colombian-Style Stuffed Pork)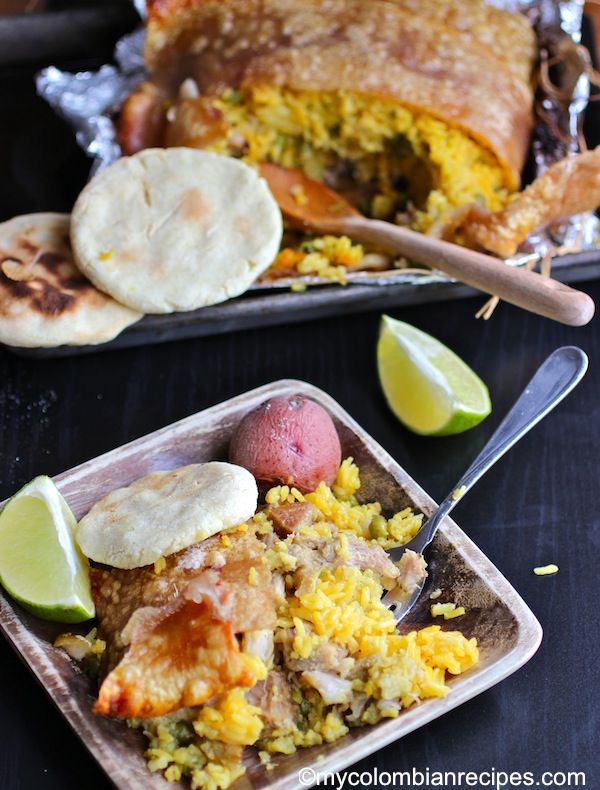 Cañon de cerdo (Colombian-Style Pork Loin Roast)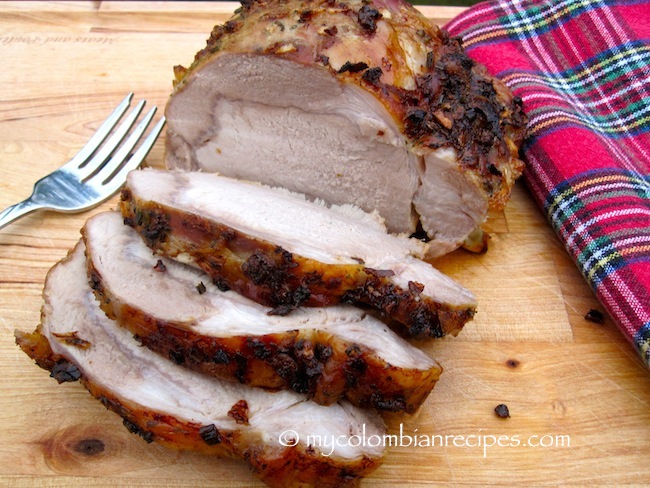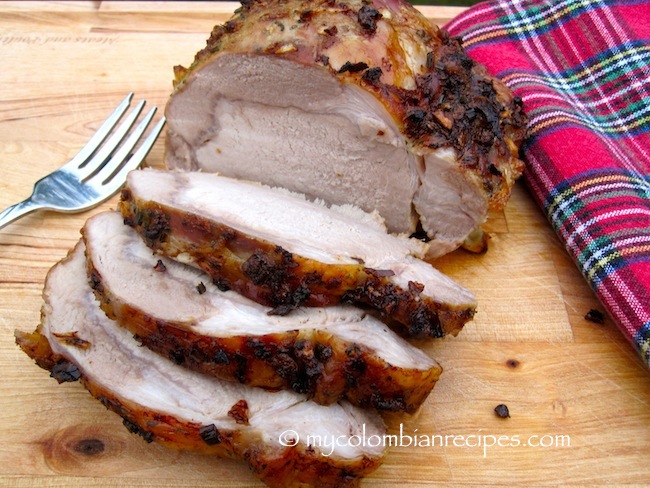 Pernil de Cerdo (Colombian Style Roasted Pork Leg)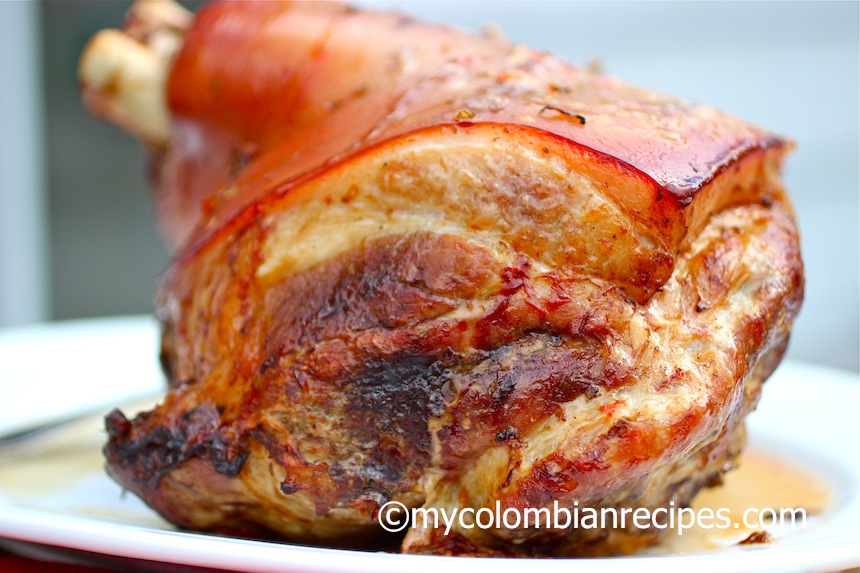 Sabajón (Colombian-Style Eggnog)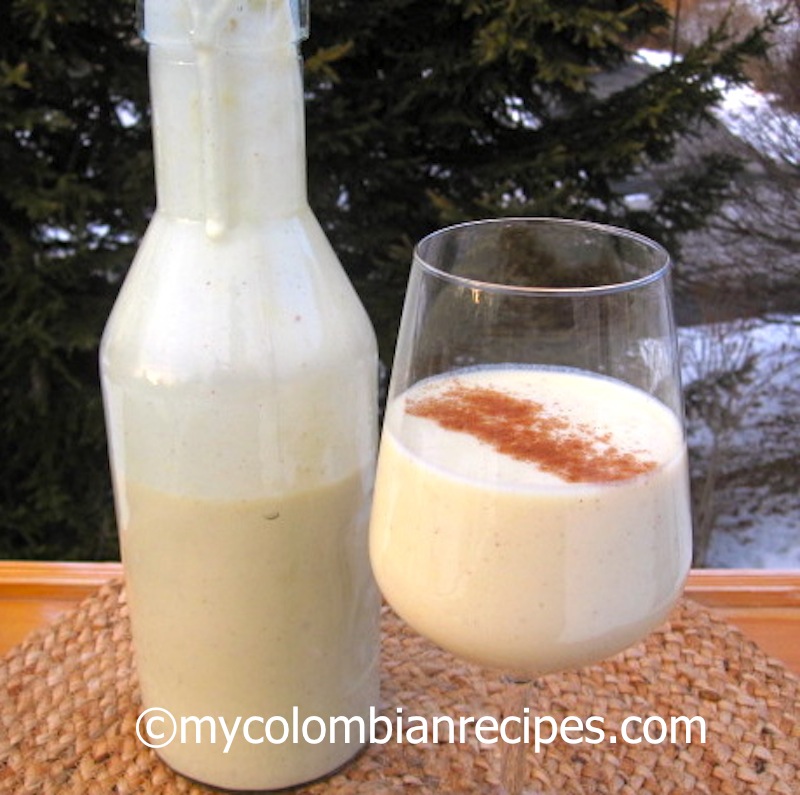 Pavo Asado Navideño (Christmas Turkey)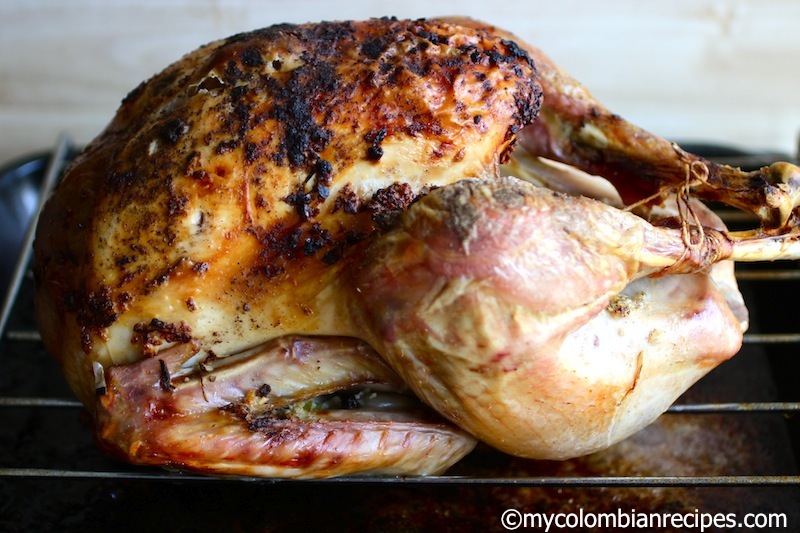 Torta Negra Colombiana (Colombian Black Cake)