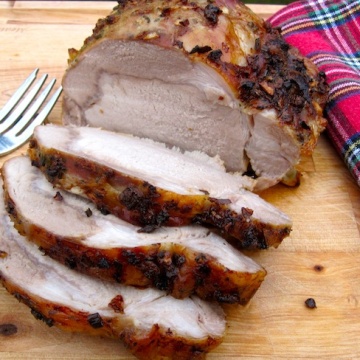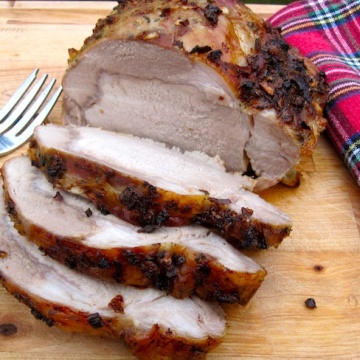 Cañón de Cerdo (Colombian-Style Pork Loin Roast)
Ingredients
5

pounds

pork loin roast

6

scallions

diced

1

tablespoon

ground achiote

3

teaspoons

ground cumin

10

garlic cloves

2

yellow onions

diced

5

cups

of beer

¼

cup

vegetable oil

Salt and pepper to taste

2

bay leafs
Instructions
Place the scallions, achiote, cumin, onions, garlic and 2 cups of beer and blend until smooth.

Add the marinade evenly over the pork and cover.

Let the pork marinate in the refrigerator for 1 to 2 days.

Pre-heat the oven to 300 degrees F, bake for about 3 hours, turning the pork roast over after 1 hour to brown the other side. Baste with the remaining beer and vegetable oil, about 5 times throughout the cooking time.

Remove from the oven and place on a cutting board. Cover with aluminum foil and allow to rest for 10 minutes. Slice the pork thinly and serve with your favorite side dishes.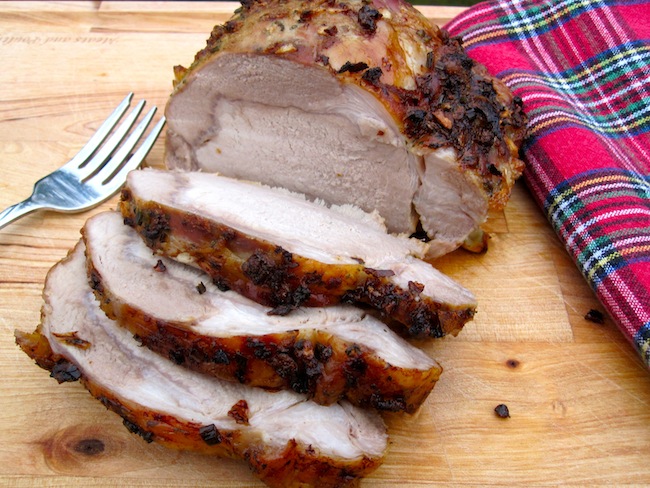 This Cañon de Cerdo is a popular Colombian dish from my hometown of Antioquia. It is usually made for dinner parties, especially during the holidays and trust me, it will be the star of your dinner table!
I used my grandmother's marinade recipe for this dish. Mamita was always very particular about the marinade she used and the time in which the meat or poultry was marinated. It was important to me to be sure I followed her recipe when it came to the marinade instructions.
Mamita often talked to me about the basics of Colombian cooking, including marinades, and her food was always very tasty. So that's to Mamita for this one!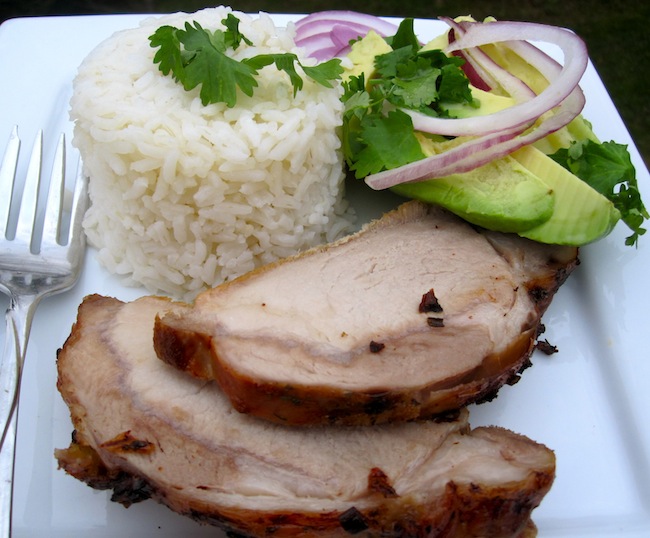 Buen provecho!