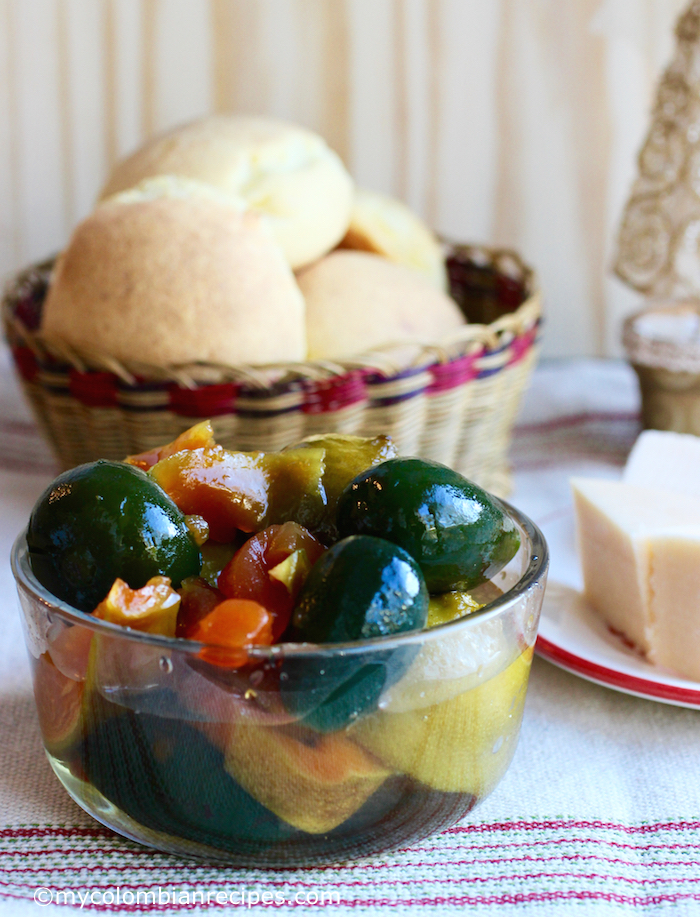 Noche Buena is the anual Christmas Eve feast in Latin America and Spain. December 24th in Colombia is a day when families get together to have a traditional Christmas Eve meal, dance and party, while the kids play and wait for their Christmas gifts to arrive at midnight. My family always got together at Mamita's house and we would have an amazing time! The parties often lasted until morning. The menu changed from year to year but there were always tamales, pernil, lechona and many different desserts. For Mamita, our Christmas Eve celebration was all about family, traditions, and amazing food.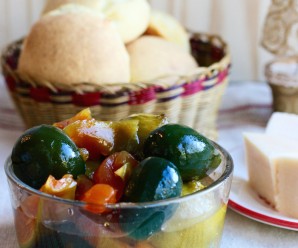 Dulce de Noche Buena (Christmas Eve Dessert)
Instructions
Place everything on a platter or serving plates to you own taste.
Christmas day in Colombia, people usually stay home or get together with family and friends again, make sancocho for lunch, and recuperate from the night before.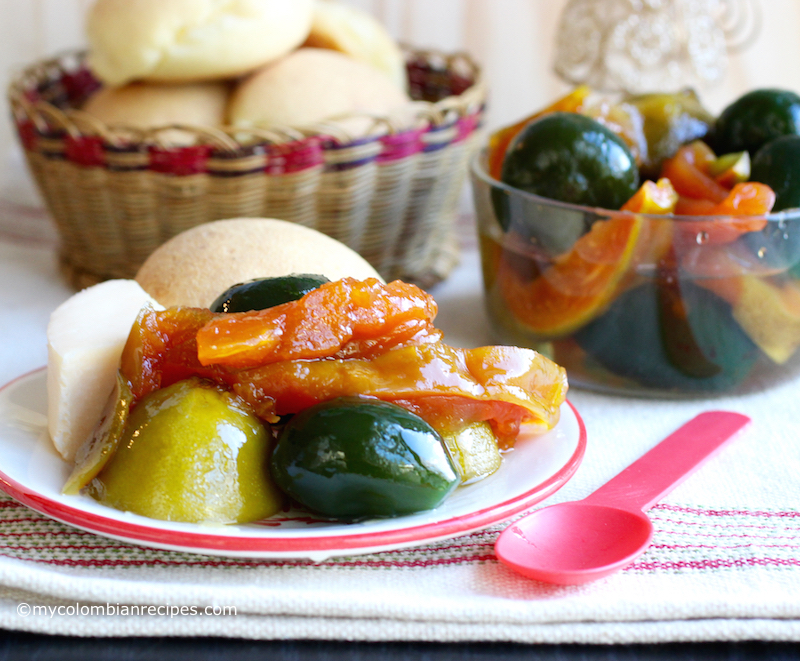 The dessert I'm sharing today is a very traditional Colombian dessert that has the same name as the Christmas Eve celebration (Noche Buena). It's basically a combination of different fruits in syrup and is served in a variety of ways, depending on the region of the country. But it's typically made with dulce de papaya (papaya in syrup), dulce de brevas (figs in syrup) and cascos de limón (lime in syrup), then served with almojábanas, cheese, hojuelas and buñuelos. The combination of sweet and salty is unbelievable!
I want to wish you all a Feliz Navidad (Merry Christmas)!