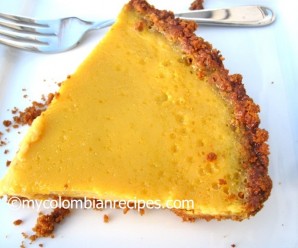 Pastel de Mango (Mango Pie)
Ingredients
10

graham crackers

¼

cup

brown sugar

6

tablespoons

unsalted butter

melted

¼

cup

of sugar

¾

cups

of mango pulp or juice concentrate

4

eggs

3

tablespoon

of heavy cream

½

cup

sweet condensed milk
Instructions
To make the crust: Preheat oven to 350°F.

Place crackers and sugar in a food processor until the graham crackers are finely ground.

Add butter and process until well combined. Press the mixture into a 9-inch pie pan.

Bake crust until deep golden brown, about 10 minutes and set aside.

o make the filling: Using an electric mixer combine the sugar and the mango pulp in a bowl and mix until the sugar is dissolved.

Add the eggs and continue mixing for 2 minutes. Add the condensed milk and keep mixing for about one minute more.

re-heat oven to 350F. Pour the mango filling into the pre-baked crust.

Bake for about 20 minutes. Remove from oven and let it cool down.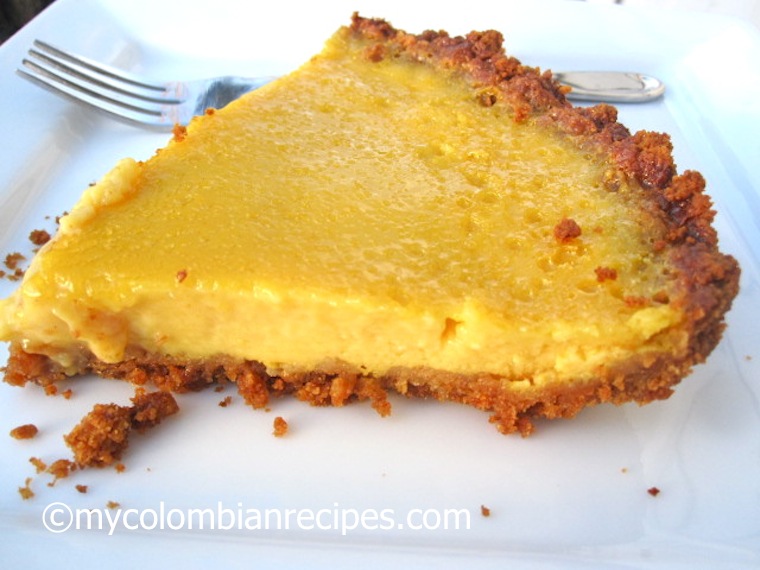 Pastel de Mango is a traditional dessert from the Atlantic coast of Colombia. Mango is a very popular fruit in Colombia and we eat them fresh, often right from the trees! We use them to make traditional Colombian food like mango juice, mango sauce, salads and desserts, such as mango flan, mango popsicles (paletas), cakes, and jams, amongst others.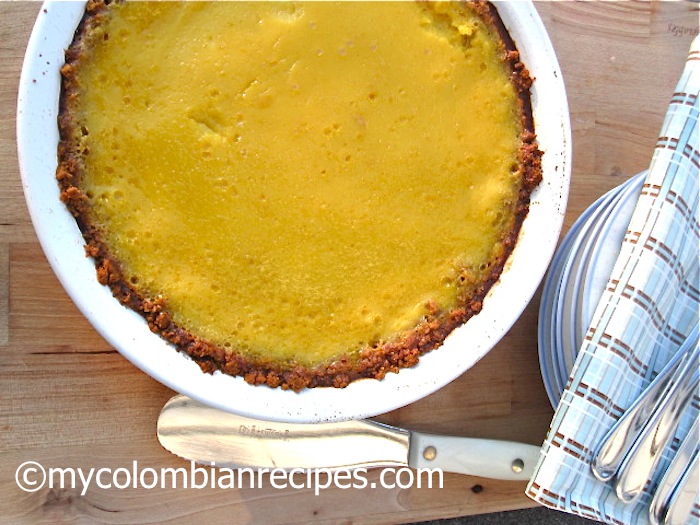 In the backyard of my paternal grandmother's house were about four mango trees. I wasn't as close to her as I was to my mom's mother, Mamita, but one of the things I enjoyed doing when I visited her was picking mangoes off the trees with a long wooden pole and eating them sprinkled with lime juice and salt. If you have never eat en green mangoes that way, you have to try it asap! It is a delicious treat and it is a Colombian street food staple.
This Mango Pie is traditionally made with pie crust, but I prefer making mine with graham cracker crust. Feel free to use your favorite pie crust for this recipe, and you can use the frozen pulp for the filling if you don't find fresh ripe mangoes.
Buen provecho!