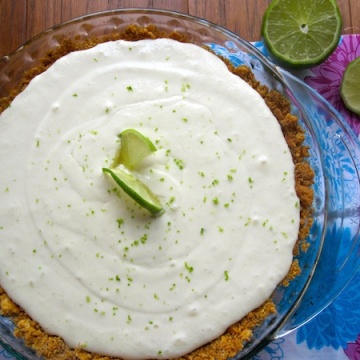 Simple Lime Pie (Postre de Limón)
Ingredients
10

honey graham cracker

¼

cup

brown sugar

6

tablespoons

unsalted butter

melted

½

cup

of water

2

envelopes of unflavored gelatin

3

teaspoons

lime zest

1

can

14 ounces sweetened condensed milk

1

cup

heavy cream

½

cup

whole milk

Juice of 3 limes
Instructions
For crust: Preheat oven to 350°F.Place crackers and sugar in a food processor until the graham crackers are finely ground.Add butter and process until well combined. Press the mixture into a 9-inch pie pan.Bake crust until deep golden brown, about 10 minutes. Set aside.

For filling: Pour water into small pot and add gelatin. Let stand 8 minutes. Stir over very low heat just until gelatin dissolves. Stir well and place in the blender.

Add all the rest of filling ingredients to the blender and blend until smooth. Pour the mixture into the crust. Place in the refrigerator for about 4 to 6 hours or until set.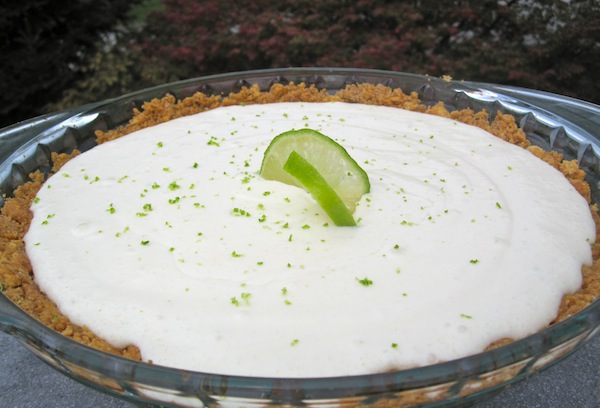 Today I am going to share with you one of my guilty pleasures, or should I say, an entire category of guilty pleasures! No disrespect to dulce de leche or arequipe, but I adore desserts that are a combination of citrus and sweet, and this Postre de Limón is sweet, tangy, creamy and absolutely delicious!
This dessert is very quick and easy to make, which is what I love the most about it. Every bite of this dessert sends you to heaven, it's simply irresistible! I'll be posting different variations of this pie in the future, so stay tuned...
Buen provecho!