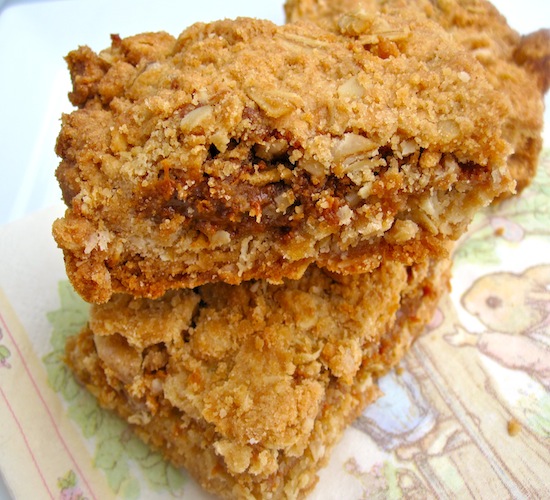 I love to have easy and simple dessert recipes handy for those dessert cravings or surprise visits! These bars require little time and are easy. Great for bad bakers like me 😉
So, if you like dulce de leche or arequipe, you will not be disappointed. These Dulce de leche bars are a delicious treat for Easter Sunday.
Buen Provecho and Happy Easter everyone!
Ingredients
1 3/4 cups flour
1/2 teaspoon baking powder
1 1/2 cups old-fashioned rolled oats
1/4 teaspoon salt
1 cup brown sugar
3/4 cup buter,very cold cut into small pieces
1 1/2 cups arequipe or dulce de leche
Directions
Preheat oven to 400 degrees F.
Mix together all ingredients except arequipe or dulce de leche. Place one half of the crumb mixture into a buttered small rectangular baking pan. Press and flatten.
Spread with dulce de leche or arequipe. Top with the remaining of mixture and pat lightly.
Bake for 30-35 minutes or until light brown.
Cool slightly and cut into bars while still in the pan. Gently remove cut bars from pan.
This was printed from MyColombianRecipes.com