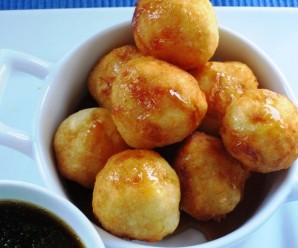 Cassava Balls with Melado (Bolitas de Yuca con Melado)
Ingredients
1 ½

lb

cooked and mashed yuca or cassava

Vegetable oil for frying

Melado
Instructions
Form small balls with the mashed yuca using your hands and place on a plate.

Fill a large skillet with oil, deep enough to cover the entire ball and heat over medium-high heat.

Carefully add the yuca balls to the oil and fry them for about 4 to 5 minutes or until golden on all sides, turning over once about halfway through.

Remove from the oil and transfer to a plate lined with paper towels to absorb the oil.

Place on a serving plate and pour the melado over the yuca balls.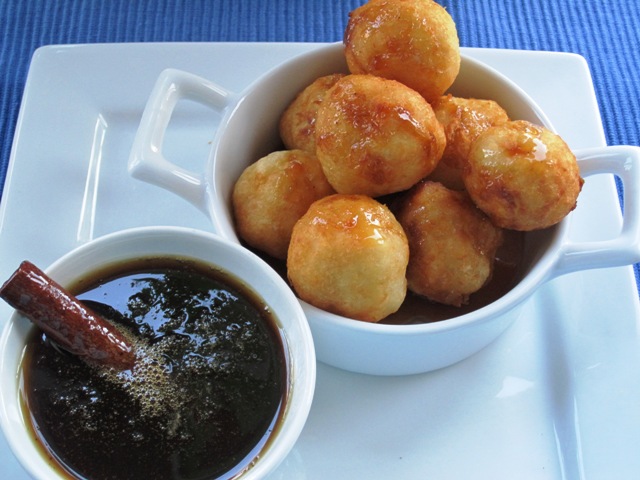 Yesterday I posted a recipe for Melado, so today I want to share with you a delicious recipe that uses this syrup. Yuca or cassava balls are a traditional Colombian recipe that you can eat as a side dish or appetizer with your favorite sauce, including Melado, as in this recipe. They are sweet and absolutely fantastic and your kids will love them too!
This Bolitas de Yuca con Melado recipe is more proof of just how versatile yuca is and how many ways Colombians have found to enjoy it in their cuisine. Enjoy!