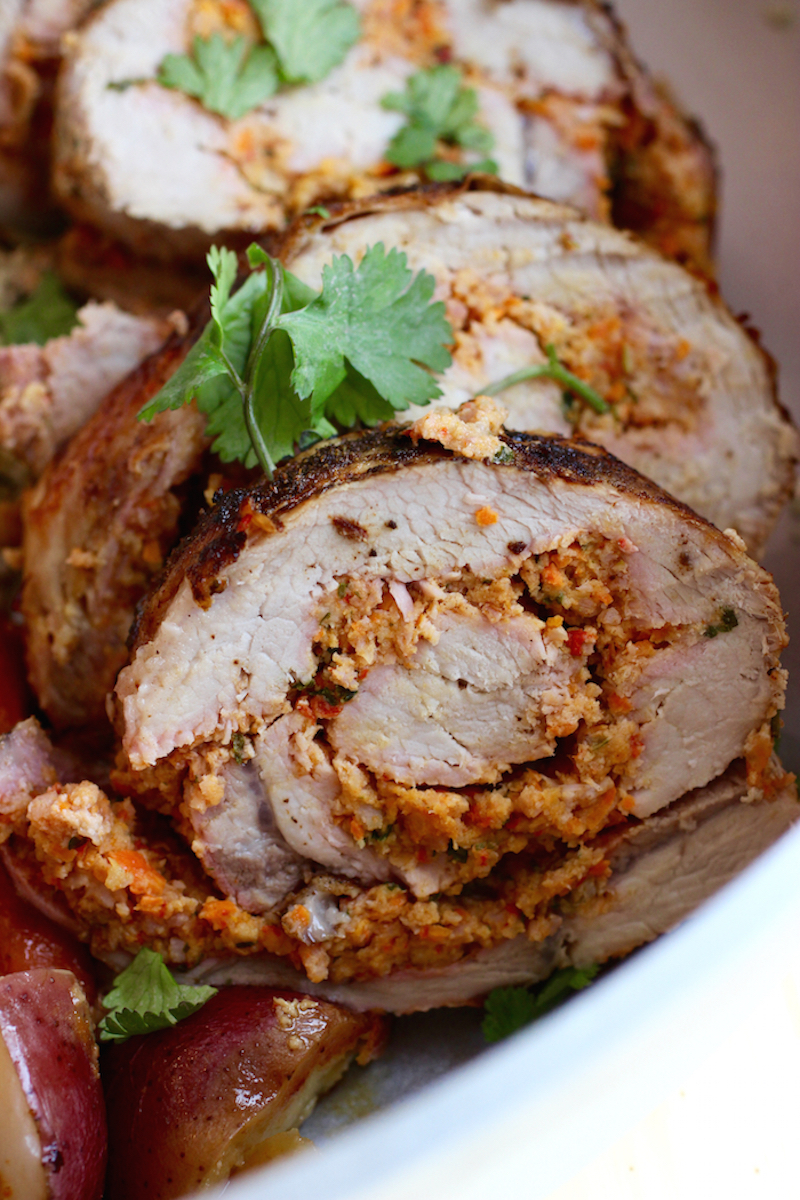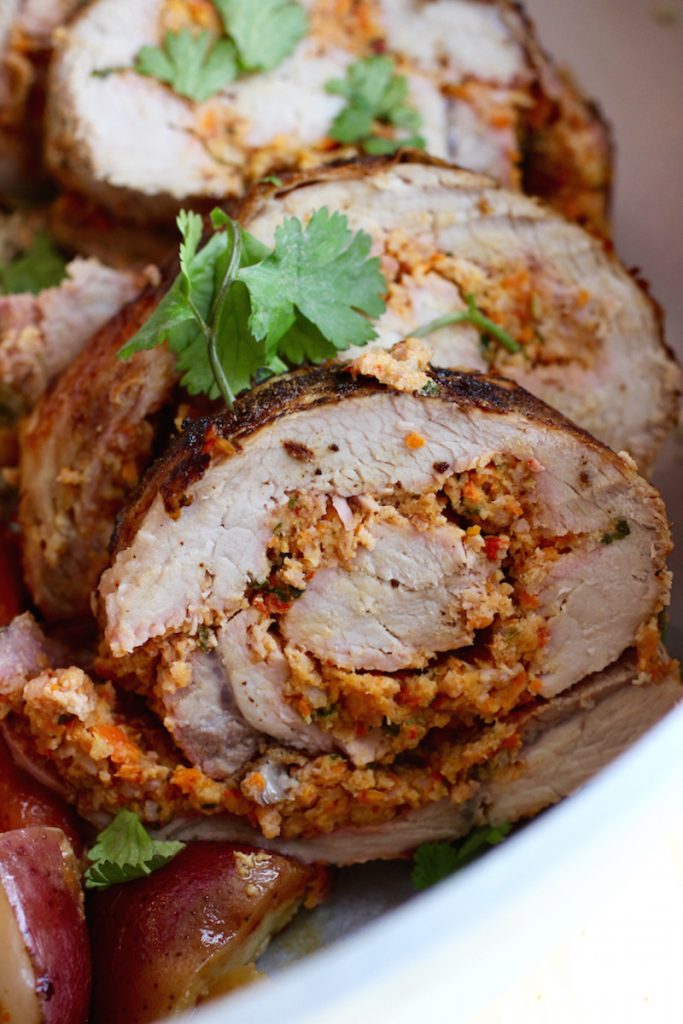 This is a sponsored post in partnership with IMUSA, however, the recipe and opinions are my own, as always. Thank you for supporting the brands that support My Colombian Recipes.
While growing up in Colombia, my family would gather at Mamita's house every Christmas Eve for our traditional Noche Buena meal. There were many different dishes on the table, but the star of the dinner was always a wonderful pork dish! It could have been pork loin, pernil, lechona or cañon, but without fail, we could always count on an awesome pork dish, which was my Mamita's favorite type of meat.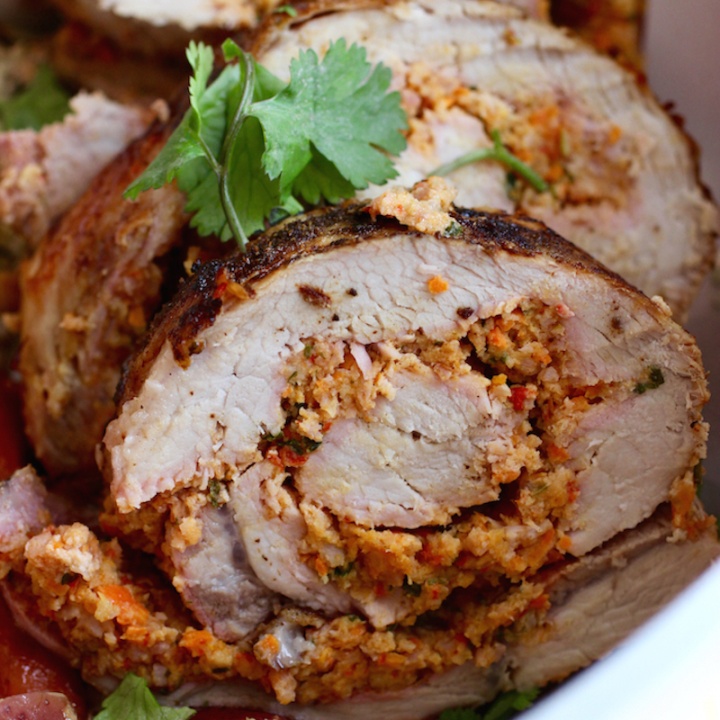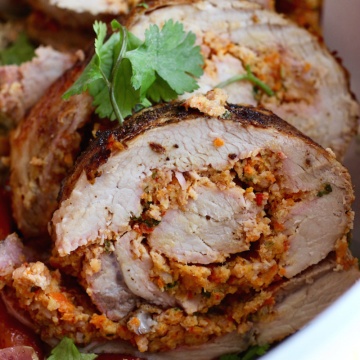 Stuffed Pork Loin
Ingredients
1

cup

diced ham

1

large carrot peeled and diced

1

roasted red bell pepper

diced

1

small onion

diced

2

scallions

diced

3

garlic cloves

¾

cup

of bread crumbs

1

beaten egg

1

3 to 4 pounds pork loin roast

2

tablespoons

olive oil

1

teaspoon

ground cumin

Salt and pepper
Instructions
To make the filling: place the ham, carrots, roasted red peppers, onions, scallions and garlic in a food processor. Transfer to a mixing bowl , add the egg and bread crumbs.

Place pork, fat side down, on work surface with 1 short end facing you. Using sharp knife and starting ½ inch above underside of roast, cut ½ inch in along right side. Continue cutting ½ inch above underside, unrolling roast.

Preheat the oven to 400 degrees F. Position an oven rack in the middle of the oven.

Once your pork roast is in a flat piece, use a meat mallet to pound the pork so that most of the meat is in one even layer. Spread the filling over the pork.

Roll up pork, arrange seam side down on work surface. Tie the pork with kitchen string. Transfer the pork to a caldero or roasting pan.

Rub the pork all over with the olive oil and then season with salt and pepper.

Roast pork at 400 degrees F until an instant-read thermometer inserted into center of loin registers 140-160 for about 1 hour and 30 minutes. Let the pork rest for at least 25 minutes before slicing.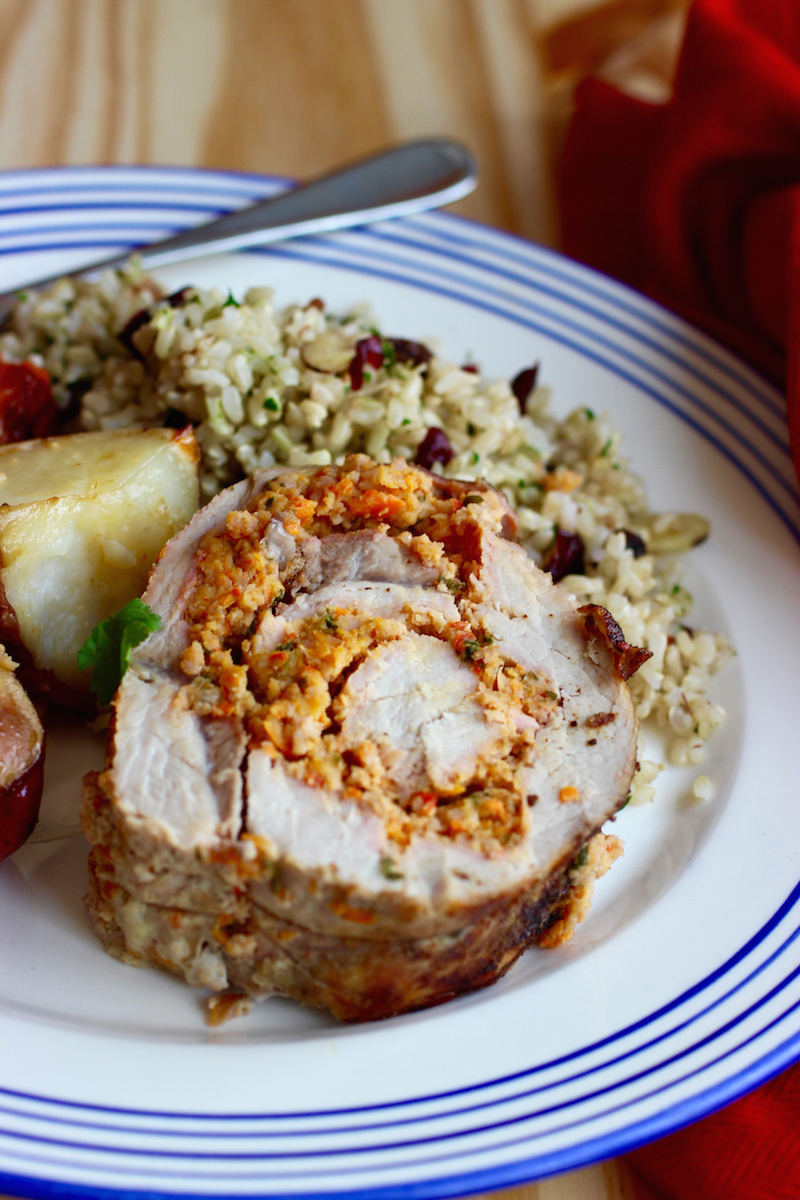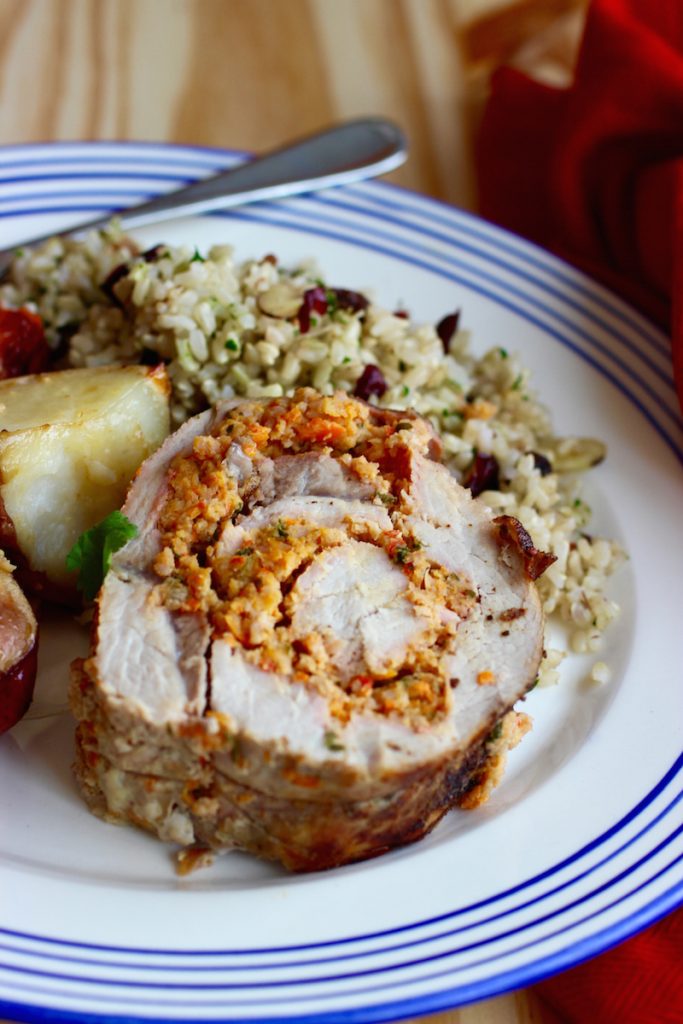 This stuffed pork loin recipe is one of the dishes we had on our table during the holidays in Colombia. It's made with a large pork loin roast, which is stuffed with a mixture of chopped ham, garlic, onion, carrots, roasted red pepper, cumin, bread crumbs, scallions and egg. You can even prepare the pork ahead of time, only needing to cook it before your guests arrive.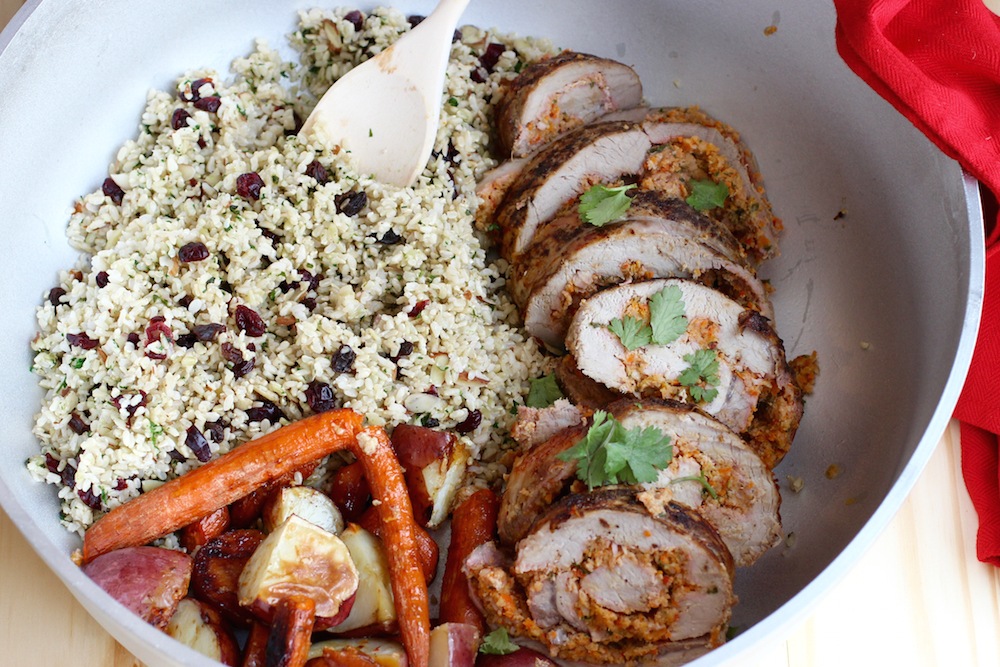 I hope you enjoy this recipe as much as I do! Thanks to IMUSA for sponsoring this post and providing cookware that I used for this recipe: a cast aluminum natural caldero, electric mini chopper food processor, lemon squeezer, wood 12" cooking paddle, 12" serving spoon and a salsa dish!"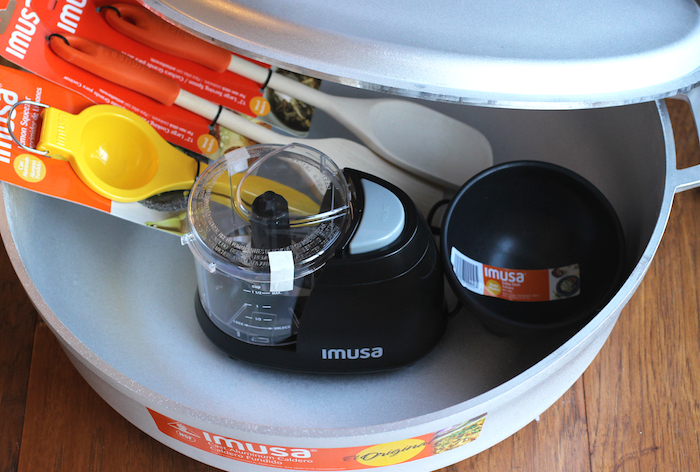 I invite you all to visit IMUSA.com to find more recipes and information about their products. Also, you can follow them on Facebook and Instagram.
You can join the Noche Buena fun by sharing your favorite Noche Buena recipes/dishes on social media by using the hashtag #NocheBuenaConIMUSA.
Buen provecho!