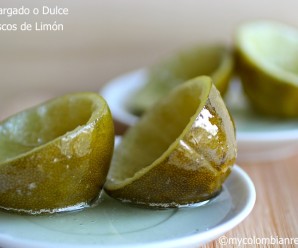 Dulce de Cascos de Limón (Candied Lime Shells)
Ingredients
6

organic limes

washed

2

cups

sugar

3

cups

water
Instructions
Cut the hard ends off your limes and cut them in half. Scrape out the flesh with a spoon.

Use a small, sharp-edged spoon to scrape the tough fibrous parts off of the inner peel, leaving a very thin layer of white left behind on the peel.

In a saucepan, combine the lime shells with enough cold water to cover. Bring to a boil, then drain the lime shells in a colander.

Repeat this process four times, then remove the shells from the pan and set aside.

When youu are finished boiling and draining, pour 3 cups of water into the saucepan along with 2 cups of sugar. Stir with a whisk while the water heats, until all the sugar is dissolved. Add the lime shells.

Reduce heat to low. Let the shells simmer for 30 to 45 minutes, stirring every 15 minutes. The shells are ready when they are easy to bite through.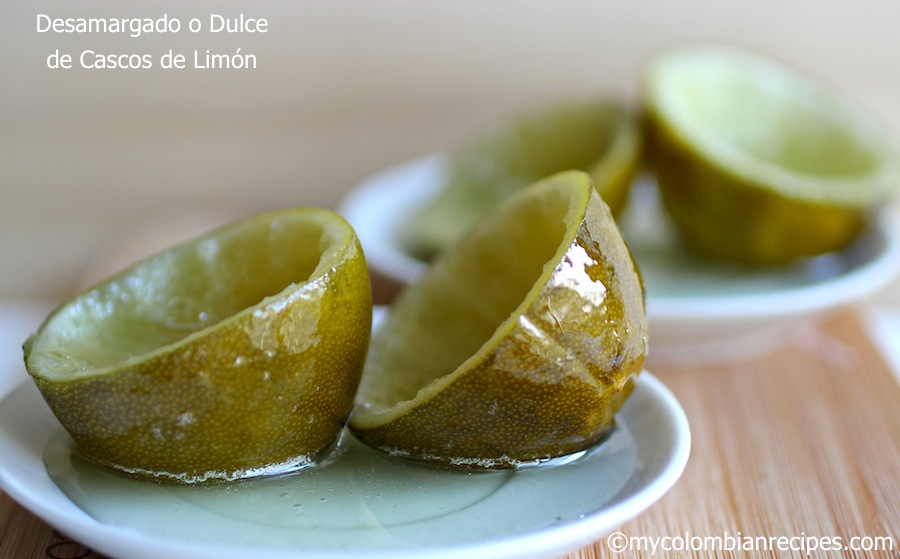 Homemade fruits in syrup (dulces caseros de frutas) are very popular in Colombia. This Dulce de Cascos de Limón is also known as Desamargado de Limón and it is a traditional Christmas dessert in Colombian homes. This dessert is delicious and has the perfect balance of tang and sweetness.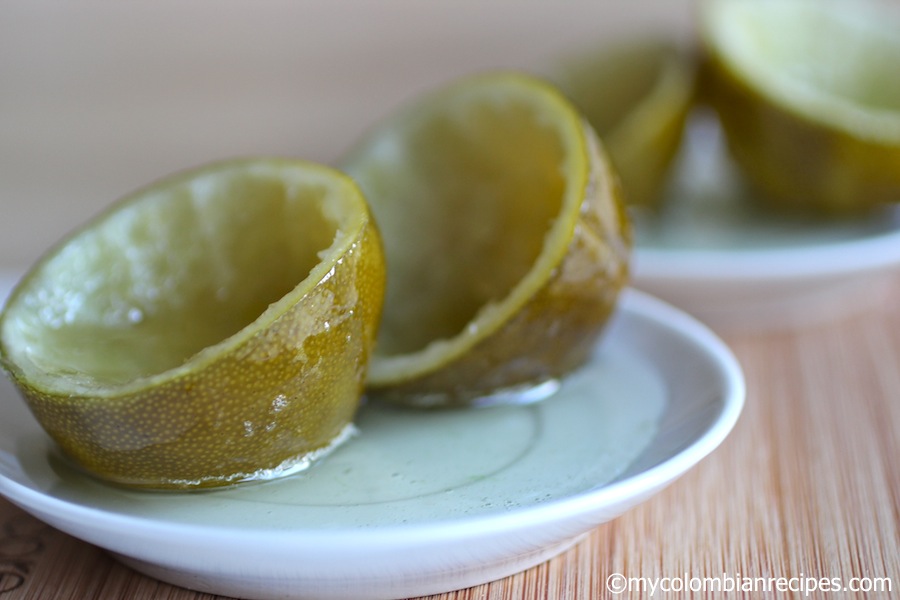 To make Dulce de Cascos de Limón it's important to use organic limes because you will be eating the skin. If you are using regular limes, be sure to clean the skin well.
This recipe for Desamargado de Limón can be doubled or tripled to make a bigger batch.
Buen provecho!