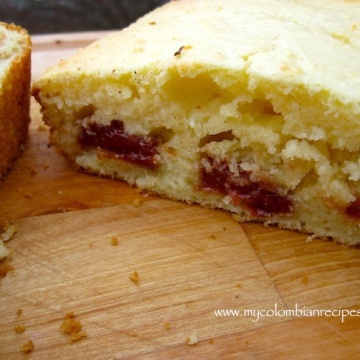 Torta de Quesito con Bocadillo (Colombian Fresh Cheese and Guava Paste Cake)
Ingredients
6

tablespoons

butter

soften

½

cup

of sugar

2

eggs

at room temperature

½

teaspoon

of vanilla extract

1

teaspoon

of baking powder

¼

teaspoon

of ground cinnamon

¼

cup

of cornstarch

½

cup

of all purpose flour

¼

cup

of whole milk

2 ½

cups

Colombian quesito or queso fresco

1 ½

cups

of bocadillo or guava paste

diced
Instructions
Preheat the oven to 350ºF. Butter cake pan and line it with parchment paper. Sift together the flour, cornstarch, ground cinnamon and baking powder and set aside.

In a bowl using an electric mixer, beat the butter and sugar on medium speed, scraping down the sides of the bowl, until light and fluffy, 3 to 4 minutes.

Add the eggs, vanilla, milk, cheese and beat until smooth and blended, about 1 minute more. Reduce the speed to low and add the flour mixture until smooth. Transfer half of the batter to the prepared pan.

Place the guava paste pieces over the batter, spreading it evenly.Top with the remaining batter and bake for about 30 minutes or until a toothpick inserted into the center comes out clean.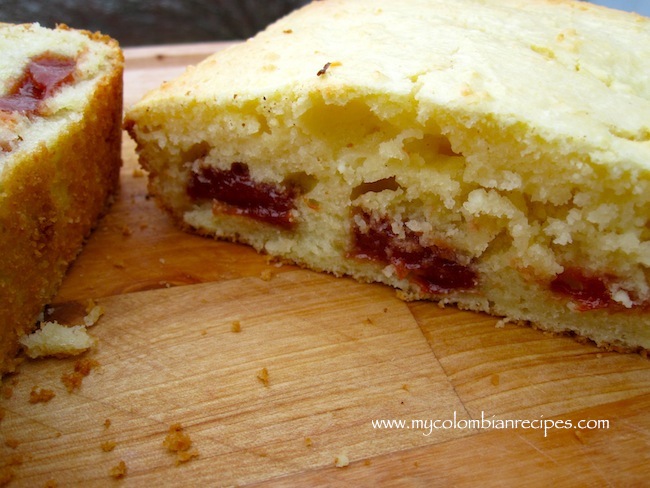 This Colombian cake from the Boyacá Department of Colombia is very versatile, as it can be served as a side dish, appetizer or dessert. Traditionally this cake is made with cuajada, a Colombian fresh cheese made with non pasteurized milk and rennet tablets, but I adapted my mom's recipe to make it with quesito or queso fresco.
There is something about this cake that really makes my mouth water. The smooth creamy texture of the fresh cheese combined with the sweet guava paste in a cake is absolutely delicious. It is hard to believe a cake so easy to make can offer such a variety of flavors.
Buen provecho!