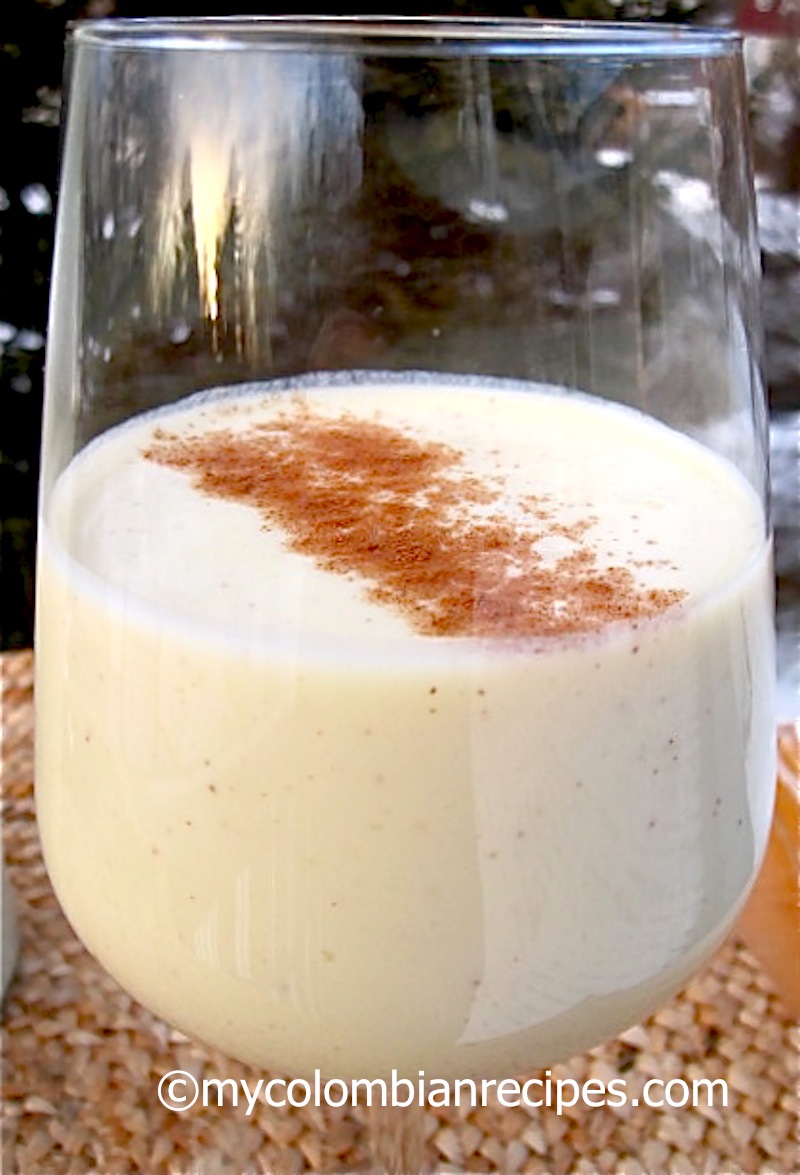 To celebrate this years Mother's Day, I thought I would introduce you to one of my mom's favorite drinks, Sabajón Colombiano. Sabajón is the Colombian version of eggnog, spiked with Aguardiente (firewater), a strong alcoholic drink made from anise and sugar cane or rum. I personally prefer it with rum, but feel free to change the rum for aguardiente if you prefer.
Sabajón Colombiano (Colombian-Style Eggnog)
Ingredients
6

cups

of whole milk

6

egg yolks

1

can

sweet condensed milk

1

tbsp

vanilla extract

½

cup

sugar

2

tbsp

corn starch

Rum to your taste

I use about 1 cup of rum for mine and my mom uses about 2 cups for hers.

Ground cinnamon
Instructions
Place 5 cups of the milk with the sugar and vanilla in a pot and bring to a boil, cook on low heat for about 20 minutes, stirring occasionally.

Place the rest of the milk, egg yolks, corn starch and the condensed milk in a blender. Blend until well combined.

Add the egg yolk mixture slowly to the milk and stir well. Continue over low heat and simmer, stirring often, until slightly thickened, about 8 to 10 minutes.

Remove from the heat and let it cool. Strain the mixture through a sieve and pour into a serving pitcher.

Cool down completely and stir in the rum or aguardiente. Add more milk if necessary.

Refrigerate until ready to serve. Serve the eggnog in glasses, sprinkle with ground cinnamon.
Nutrition
Calories:
375
kcal
Carbohydrates:
51
g
Protein:
12
g
Fat:
14
g
Saturated Fat:
7
g
Polyunsaturated Fat:
1
g
Monounsaturated Fat:
4
g
Cholesterol:
182
mg
Sodium:
148
mg
Potassium:
443
mg
Fiber:
1
g
Sugar:
49
g
Vitamin A:
623
IU
Vitamin C:
1
mg
Calcium:
365
mg
Iron:
1
mg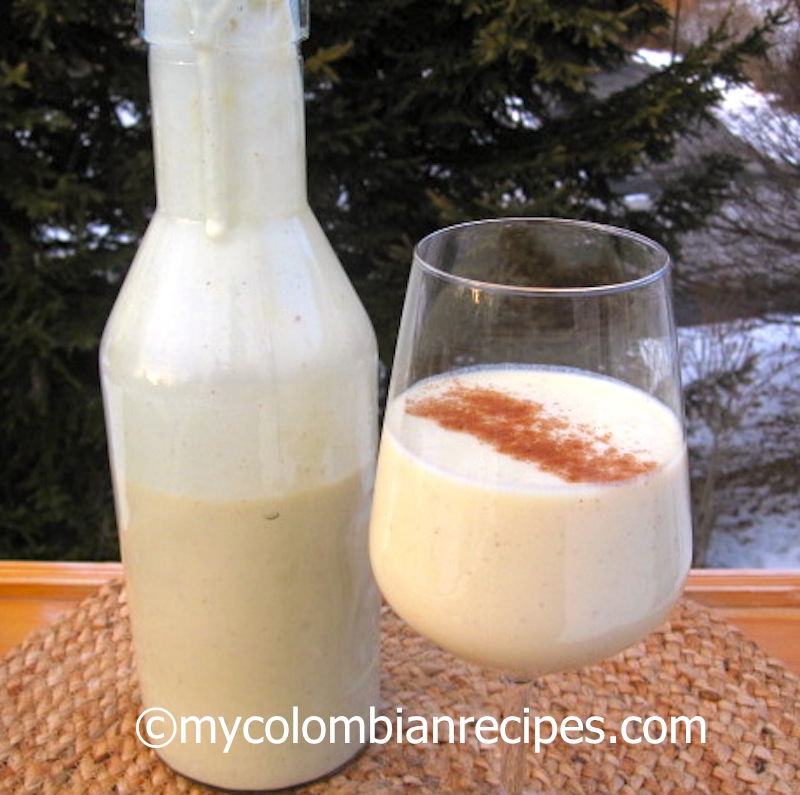 Sabajón is a creamy, rich and delicious drink popular during the Christmas season, but is also enjoyed throughout the year and at other special celebrations around the country. My mom and aunts usually keep a bottle of Sabajón in the fridge all year-round for unexpected visitors and has been a staple at every family party for as along as I can remember.
I'm not much of a drinker, but this is one my favorite alcoholic drinks. Here is my mom's easy Sabajón Colombiano recipe that is totally painless to make and absolutely delicious.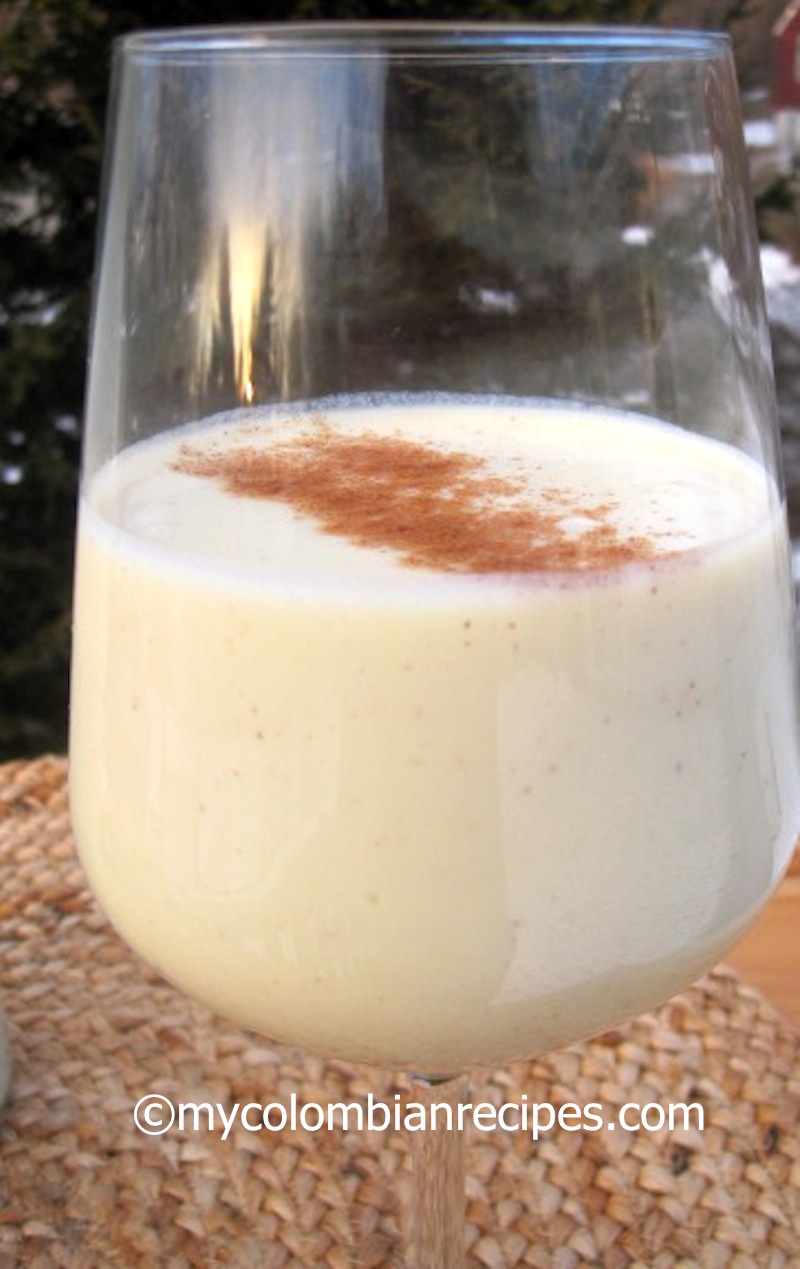 Buen provecho!