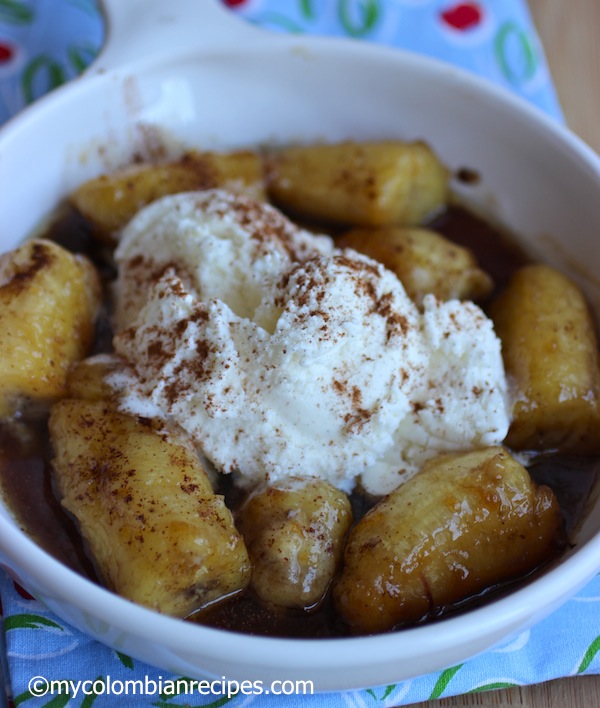 This delicious, Bananos Calados dessert will make the perfect finale to any Colombian meal. It is best served warm over vanilla ice cream.
Ingredients
(4 Servings)
4 small bananas, firm with no spots and peeled
1 tablespoon butter
4 tablespoons brown sugar
1 tablespoon fresh orange zest
½ cup fresh orange juice
2 tablespoons water
1 cinnamon stick
Vanilla ice cream for serving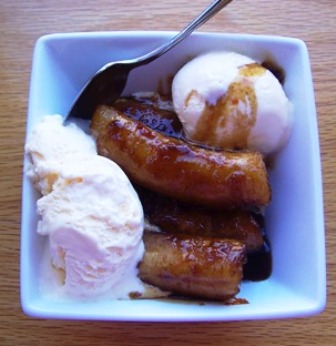 Instructions
1. Cut the bananas in half crosswise.
2. In a large nonstick pan over medium heat. Add the butter and cook for 1 minute. Add the bananas, brown sugar, water and cinnamon stick. Cook the bananas, turning constantly during 5 minutes.
3. Reduce the heat to medium low. Add the orange juice and orange peel and cook 5 more minutes, discard cinnamon stick and serve with vanilla ice cream.
This was printed from MyColombianRecipes.com