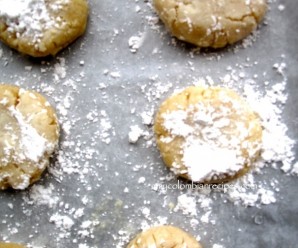 Polvorosas (Colombian Butter and Sugar Cookies)
Ingredients
1 ½

cups

of unsalted butter

3 sticks

½

cup

sugar

2

cups

all purpose flour

½

cup

powder sugar

½

teaspoon

of vanilla extract
Instructions
Preheat the oven to 350 F.

To clarify the butter: Place the unsalted butter in a medium pot over low heat, until it is melted.

Let it simmer until the foam goes to the top of the melted butter.

Remove the pan from the heat and let stand for about 5 minutes.

Skim the foam from the top and discard. Pour it into a bowl using a fine mesh strainer.

With an electric mixer, beat the butter for about 3 minutes. Add the sugar,vanilla and beat until well blended. Add the flour, and continue beating for 2 minutes.

orm the dough into a ball. Wrap in plastic and place in the fridge for about 30 minutes.

oll 2 tablespoons of dough between your palms into balls. Place the balls on a large greased baking sheet about ½-inch apart. Flatten the balls using your hands.

Bake the cookies until golden on top, about 20 minutes. Let them cool for about 5 minutes on the baking sheet. Dust the cookies with the powdered sugar.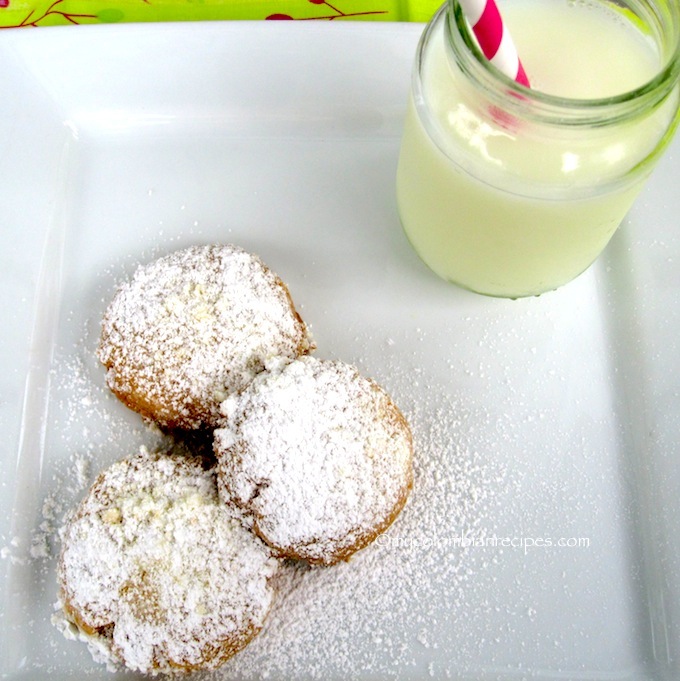 I love making these Colombian cookies because they are very simple to make and they don't require cookie cutters or any fancy tools 🙂 They are also crumbly and buttery perfect served with a glass of milk , cup of black Colombian coffee or a cup of tea. The name Polvorosas comes from the word Polvo in Spanish, which translates to powder in English.
Polvorosas are a great treat to make with your kids. I made these cookies with my mom and my siblings while growing up in Colombia and now I make them with my son. He loves rolling the cookies in the powdered sugar! I hope you enjoy making, and eating, these Polvorosas as much as we do!
Buen Provecho!