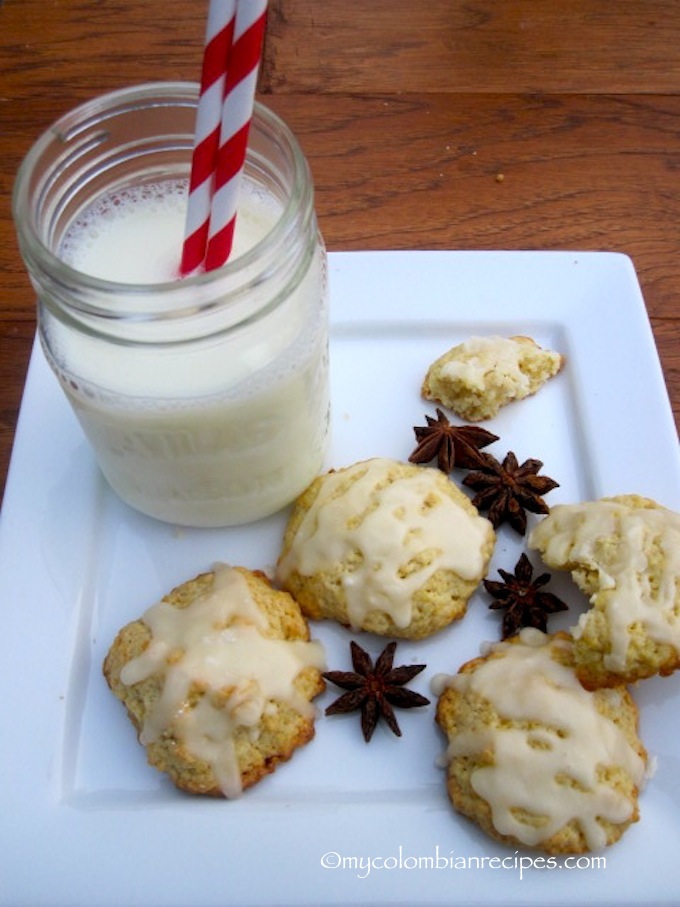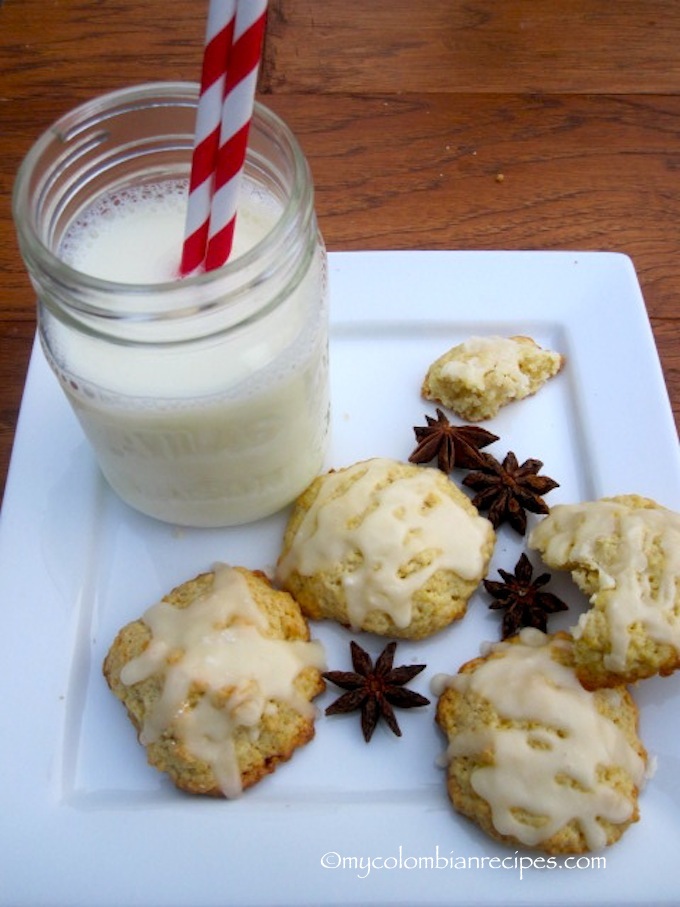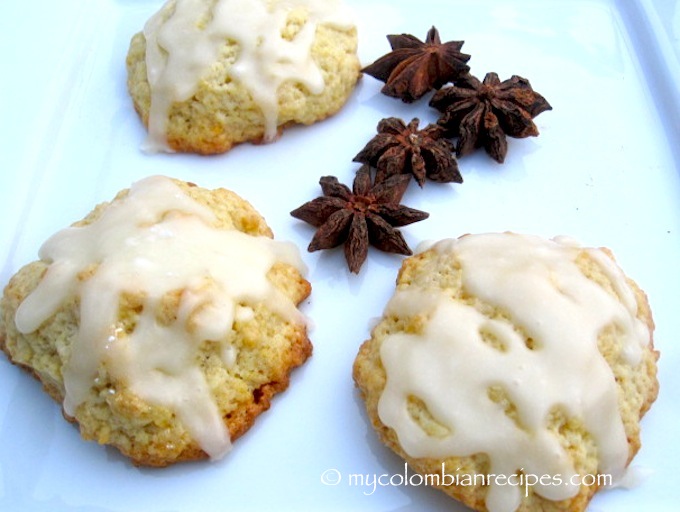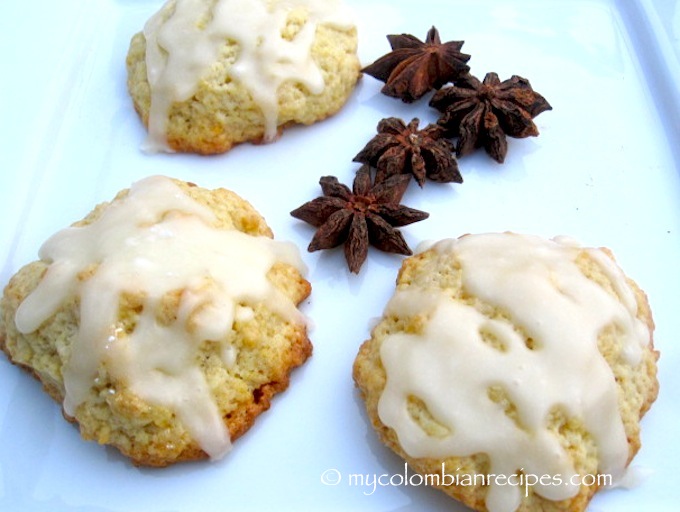 Cookies and milk anyone? It's cookie baking season in the United States and I want to share with you today a popular Colombian cookie recipe called Galletas de Anís.
These Anise Cookies are crispy on the outside and have a gorgeous chewy inside. The flavor of the anise is very delicate and they are absolutely delicious!
This Anise Cookies recipe could not be easier to make and is an absolute must on my Christmas cookie tray this year!
Buen provecho!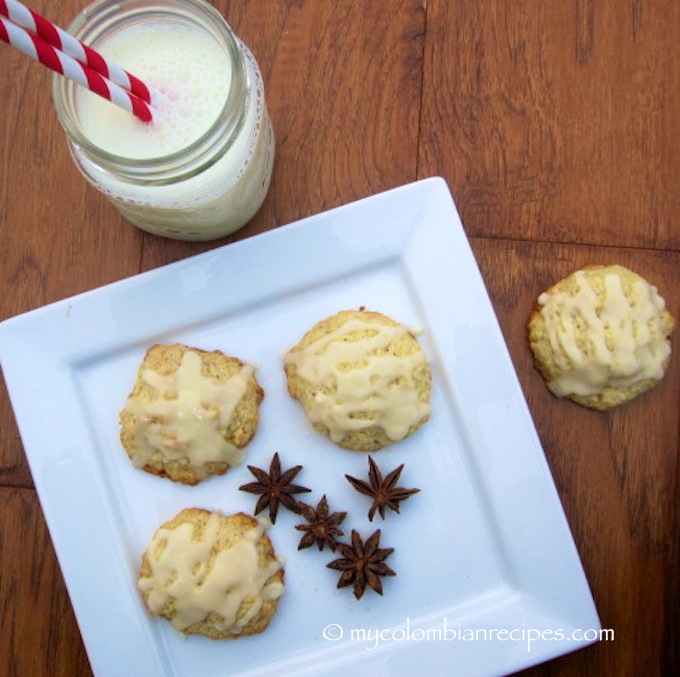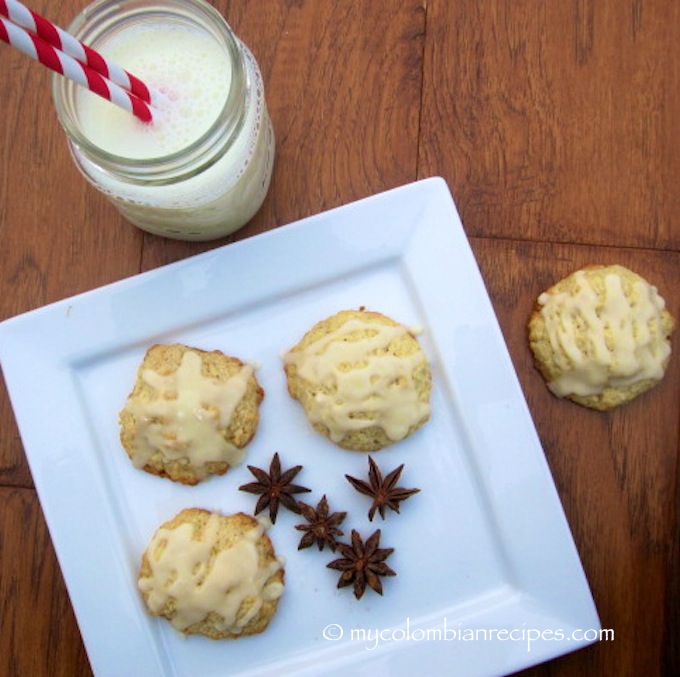 Ingredients
(About 20 cookies)
1 stick of unsalted butter, at room temperature
6 tablespoons of sugar
2 cups of all purpose flour, sifted
1 teaspoon of baking powder
1 teaspoon of anise extract
1 yolk
1 whole egg

Glaze

1 tablespoon of unsalted butter
1 cup confectioners' sugar, sifted
1/4 teaspoon of anise extract
2 tablespoons of milk, plus more as needed
1 tablespoon of heavy cream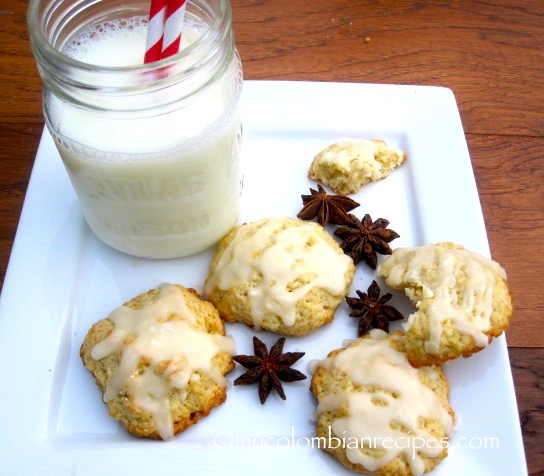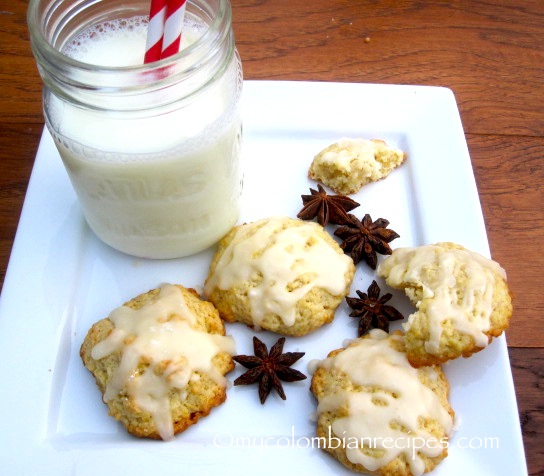 Directions
Position 1 rack in the upper third and 1 rack in the middle of an oven and preheat to 350°F. Line 2 baking sheets with parchment paper.
In a large bowl, using an electric mixer, beat together the butter, sugar and anise on medium speed until smooth. Reduce the speed to low, add the flour and eggs. Beat just until blended.
ith lightly floured hands, roll the dough into small balls and then place them about 2 inches apart on the prepared baking sheets.
Bake until the edges of the cookies darken slightly, about 12 to 15 minutes. Transfer the baking sheets to wire racks and let the cookies cool for 5 minutes, then transfer the cookies to the racks and let cool completely.
o make the glaze, mix the butter and the confectioners' sugar until well incorporated. Add the anise, milk, and cream, and beat until smooth, adding more milk as needed. The glaze should be thick but pourable.
Set the rack over a sheet of parchment paper. Using a spoon, drizzle the glaze over the cookies. Let stand at room temperature for 1 hour before serving.
This was printed from MyColombianRecipes.com