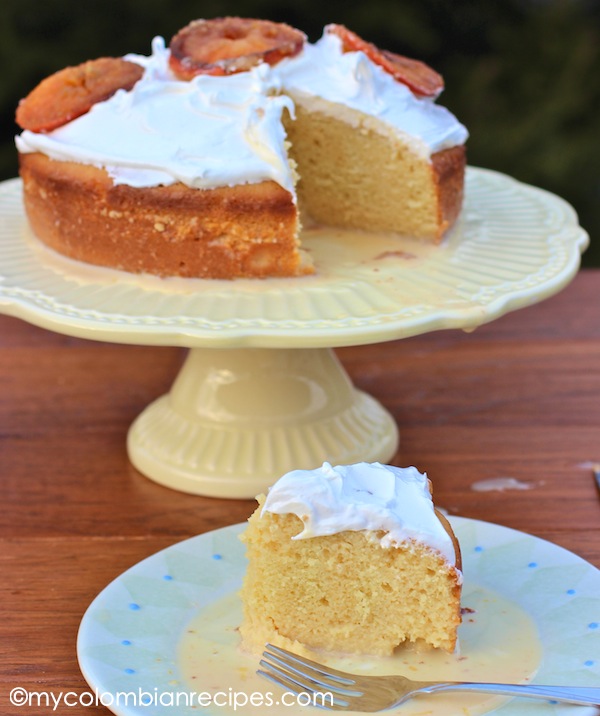 I am a huge Tres Leches Cake fan. In addition to my traditional Tres Leches, my Coconut Tres Leches and my Chocolate Tres Leches cake recipes, I now present, Tangerine Tres Leches Cake!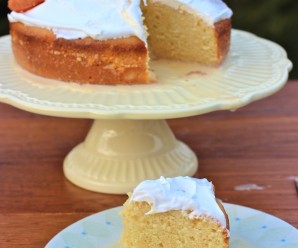 Tres Leches de Mandarina (Tangerine Three Milks Cake)
Ingredients
1 ½

cups

all purpose flour

1

teaspoon

baking powder

¼

teaspoon

of salt

4

tablespoons

butter

¾

cup

whole milk

4

large eggs

at room temperature

1

cup

sugar

2

teaspoons

tangerine zest

½

teaspoon

vanilla extract

1

can evaporated milk

1

can sweet condensed milk

¾

cup

tangerine juice

2

egg whites

½

teaspoon

cream of tartar

½

cup

sugar

¼

cup

water

½

teaspoon

vanilla extract
Instructions
Preheat the oven to 350° F. Grease and lightly flour a baking dish.

To make the cake: In a bowl whisk together the flour, salt and baking powder.

In a small pot heat the milk and butter, remove from the heat and set aside.

In a large bowl beat the eggs with an electric mixer on high speed for 2 minutes. Add the sugar and continue mixing for 5 minutes. Reduce the speed to low. Add the flour mixture, butter mixture, tangerine zest, vanilla extract and mix for 1 more minute.

Pour the batter into the baking dish and bake for 40 to 45 minutes or until a toothpick stuck in the middle comes out clean. Remove cake from the oven and with a fork make holes all over the top of the cake. Set aside to cool for 10 to 15 minutes.

When the cake is cooling, make the milk sauce, whisk together sweetened condensed milk, evaporated milk, heavy cream, tangerine juice and vanilla extract in a mixing bowl.

Pour the 3 milks sauce over the cake until it is all absorbed. Refrigerate for a least 3 hours or overnight before frosting.

For the frosting, in a small pot mix the water and sugar, over medium high heat, stirring constantly for 5 minutes. Set aside.

Beat the egg whites with cream of tartar until stiff peaks are formed. While beating the egg whites, add sugar syrup and continue beating for 5 more minutes. Add vanilla extract and beat 1 more minute. Spread the frosting over the cake and refrigerate until ready to serve.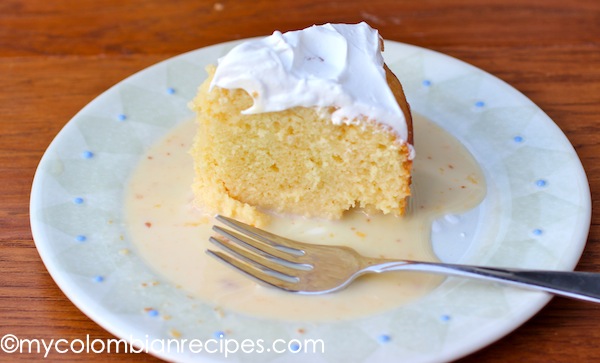 After looking at a large bag of beautiful tangerines in my fridge for a week, I decided to try a different variation of tres leches cake using a citrus flavor and this cake was incredible. You could probably guess that anything called a Three Milks Cake would be pretty delicious, but this tangerine variation was even better than I expected.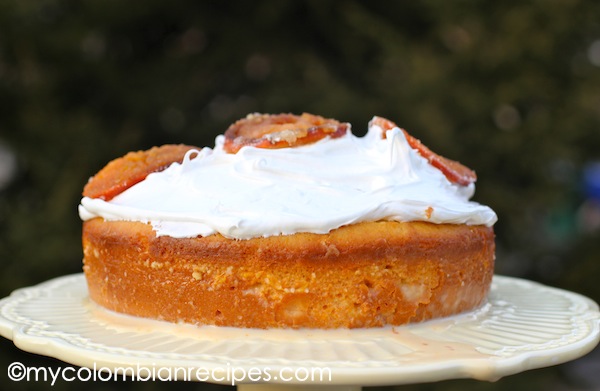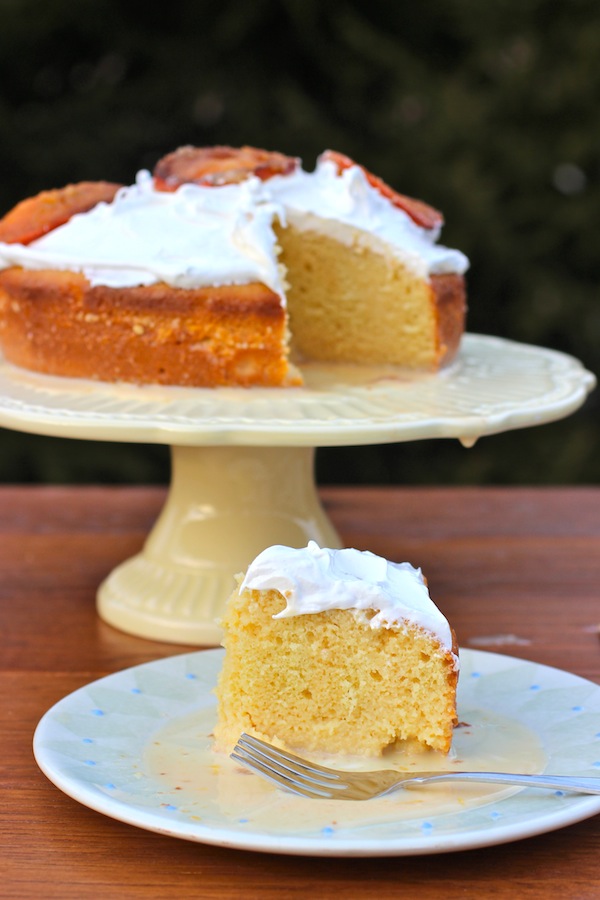 This Tres Leches de Mandarina is not only decadent, but you can prepare it ahead as well, even the night before your dinner party. After appetizers, cocktails and a full dinner, who wants to put effort into making dessert? This is going to become a very regular birthday cake in my home!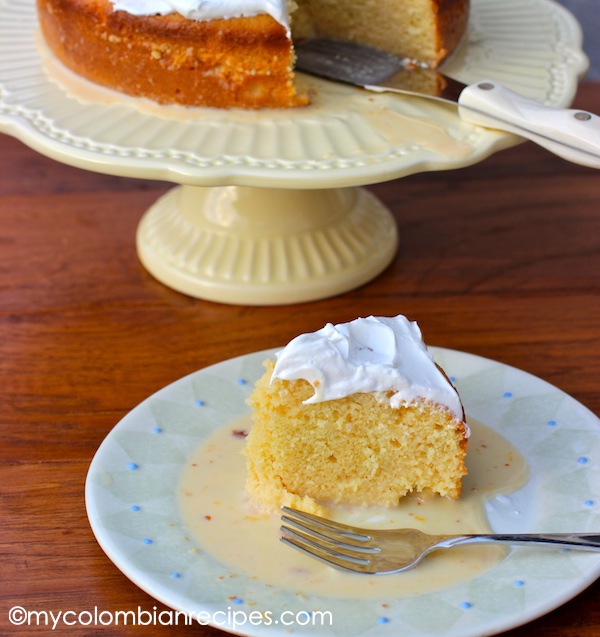 Buen provecho!