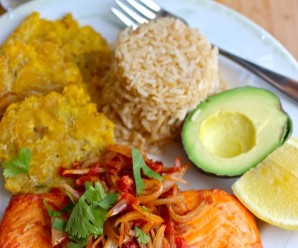 Pescado a la Criolla (Fish with Creole Sauce)
Ingredients
2

pounds

of salmon

cut into 4 pieces

½

teaspoon

ground cumin

¼

teaspoon

ground achiote

Salt and pepper

2

tablespoon

canola oil

2

tablespoons

vegetable oil

1

red bell pepper

diced

4 to

matoes

diced

3

scallions

diced

1

large onion

thinly sliced

2

garlic cloves

minced

½

teaspoon

ground achiote

½

teaspoon

ground cumin

Salt and pepper
Instructions
Season the salmon with cumin, achiote, salt and pepper.

In a large sautué pan over medium-high heat, warm the oil. Place the salmon in the pan. Sear until golden brown underneath, about 4 minutes. Turn the salmon over and continue cooking until golden underneath, about 4 minutes or until done. Transfer the salmon to plate, cover with aluminum foil and set aside.

Meanwhile make the sauce: In a saucepan, place the oil, tomatoes, red bell pepper, onions, scallions, garlic, achiote, cumin, salt and pepper. Cook for 6 to 8 minutes, stirring occasionally.

To serve: Place the cooked salmon on a plate and drizzle with the creole sauce.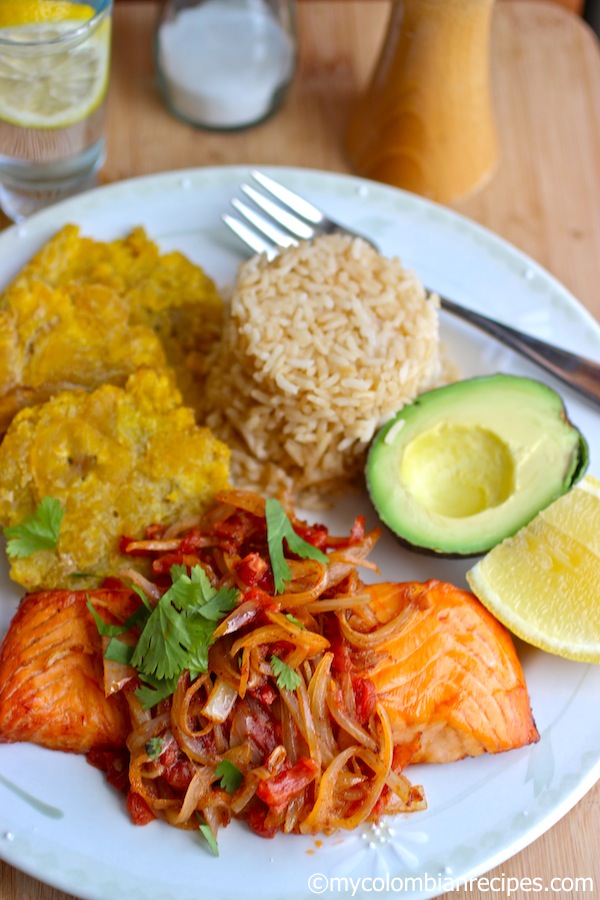 This Fish with Creole Sauce is a popular Colombian dish from the Atlantic coast of Colombia. Traditionally, this Pescado a la Criolla recipe is made with a deep fried whole fish such a red snapper, but I prefer making mine with fish fillets and cook in a pan with only a little oil.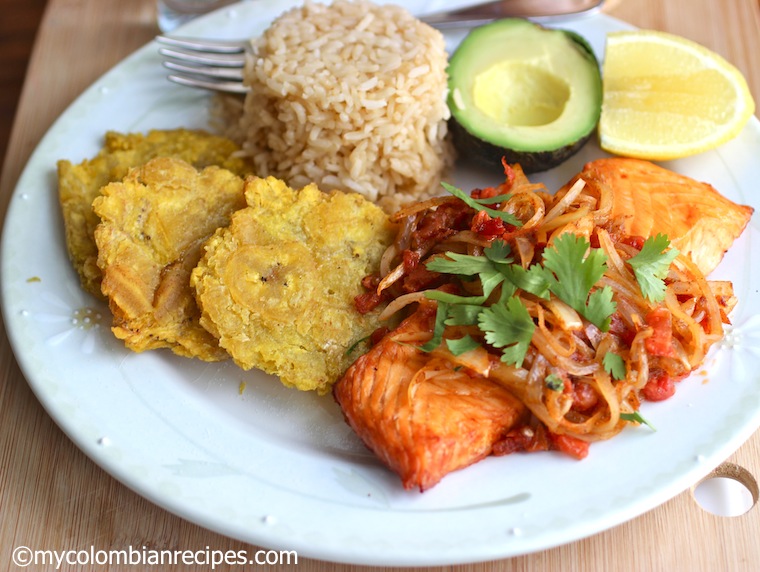 This time I used salmon for my Pescado a la Criolla and it really hit the spot! The creole sauce flavors were perfect and the salmon was tender and flavorful. If you don't like salmon, just use your favorite fish. I also like to make it with cod, halibut or mahi mahi.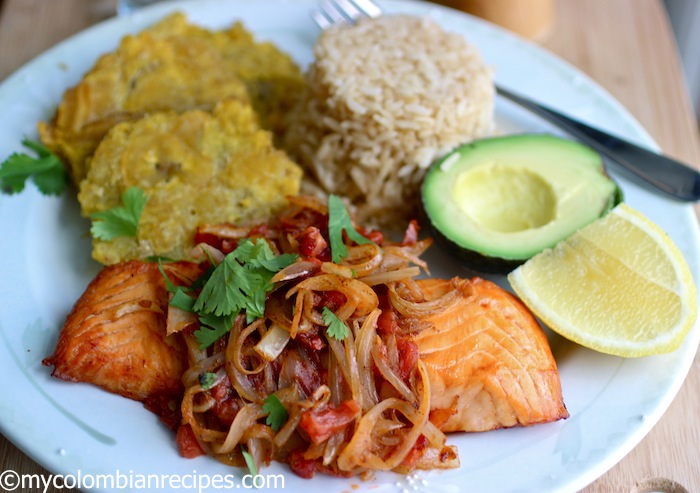 This wonderful Colombian fish dish is easy to throw together and perfect served with rice for a simple and delicious weeknight meal. I think everyone will agree, this Pescado a la Criolla is a hearty and satisfying dish, perfect for any day of the week!
Buen provecho!