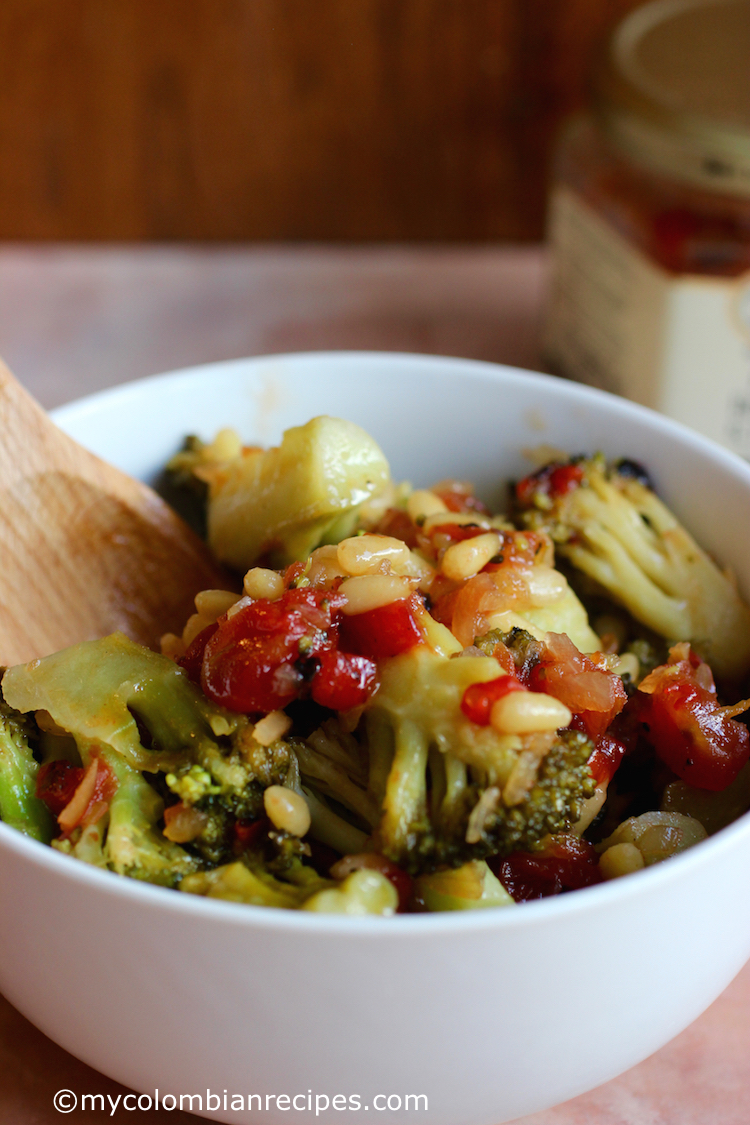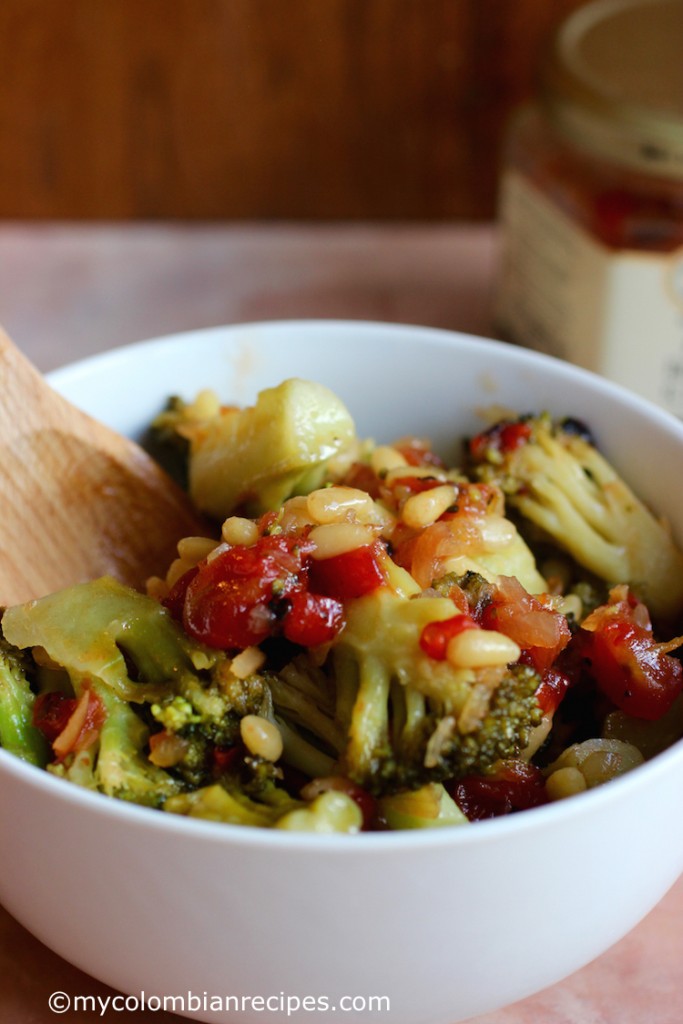 I partnered with Un Rato Juntas and Robert Rothschild Farms to bring you this post. All thoughts and opinions are my own.
Planning get-togethers with friends and family can be loads of fun, but unfortunately, it's not always possible to find the time to prepare dishes from scratch for your guests. Here are some tips that I rely on to make me look like an exceptional host!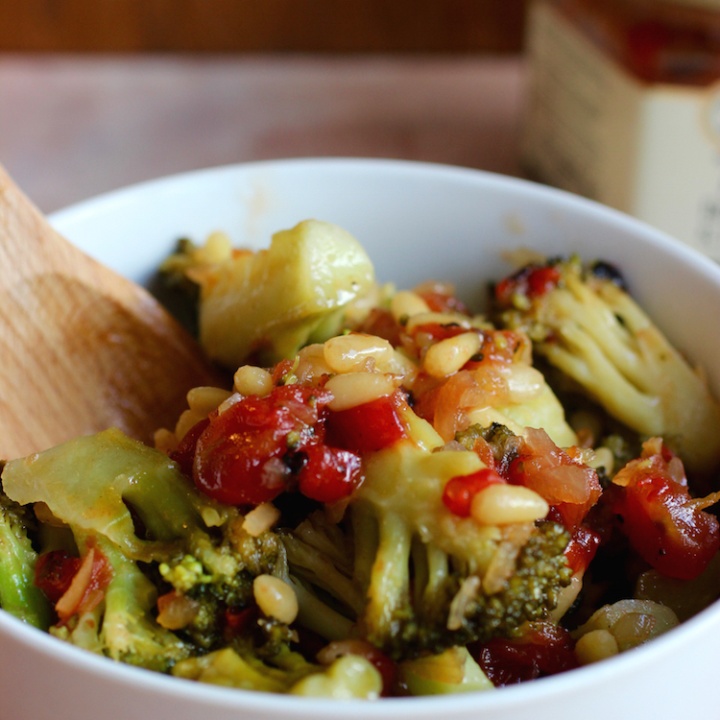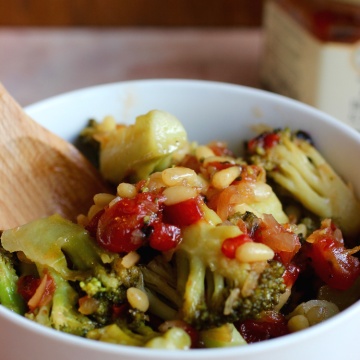 Broccoli with Roasted Red Pepper and Onion
Ingredients
5

cups

of broccoli florets

cooked

⅓

cup

of pine nuts

1

container of Robert Rothschild Farm Roasted Red Pepper and Onion Dip

2

tablespoons

of oil
Instructions
Place the oil in a medium sauce pan and add the pine nuts. Cook for about 2 to 3 minutes, then add the dip.

Add the broccoli and stir well. Keep cooking for about 5 minutes or until everything is warm.

My favorite entertaining trick is to simply combine homemade ingredients with store-bought, prepared products where possible. In other words, semi -homemade dishes! I never try to hide the fact that I may be serving store bought products, why bother? It can be a fun topic of conversation to share your favorite store-bought dips, sauces and condiments with your friends and just how exactly you made them work so well in your dishes. Better this than to pretend you spent all day in the kitchen cooking up a meal.
Another tip is to use cute serving plates, napkins and glasses. The presentation makes everything a little more special and personal. Finally, keep it simple and enjoy your company. Sometimes we don't enjoy our guests because we spend all the time in the kitchen cooking while they are visiting.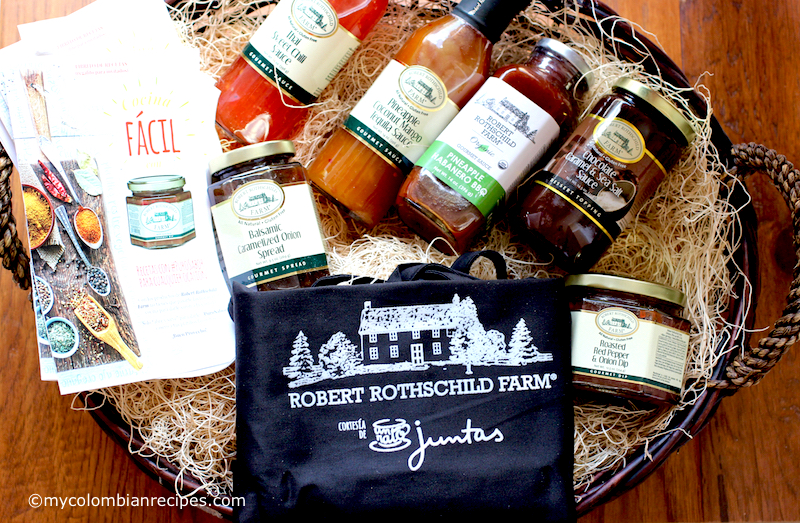 I want to share some sauces and dips that I recently discovered. I have been a 'Robert Rothschild Farms' fan for a while and I love some of their sauces, always keeping a couple of bottles on hand. So, when Un Rato Juntas offered to send me a #PuroSabor kit with their products, I was very excited to try even more Robert Rothschild Farms products.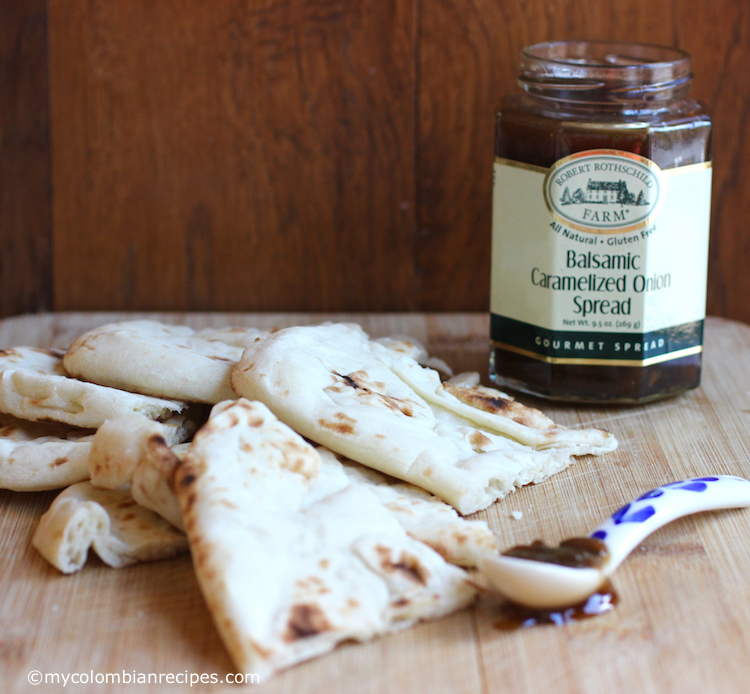 For starters, I made Naan bread with 'Balsamic Caramelized Onion Dip'. The dip is very tasty and has a wonderful texture. I also made mini meatballs with "Pineapple Habanero BBQ Sauce", which is sweet and spicy.
For the main course, I made shrimp with 'Tequila Pineapple Coconut Mango Sauce', along with a Robert Rothschild Farm's recipe, broccoli with their 'Roasted Red Peppers and Onion' sauce. What a delicious way to eat broccoli!
I served vanilla ice cream with 'Chocolate Caramel & Sea Salt' for dessert. I loved the touch of salt in this sweet sauce. It is absolutely delicious!